Nurse Health Coach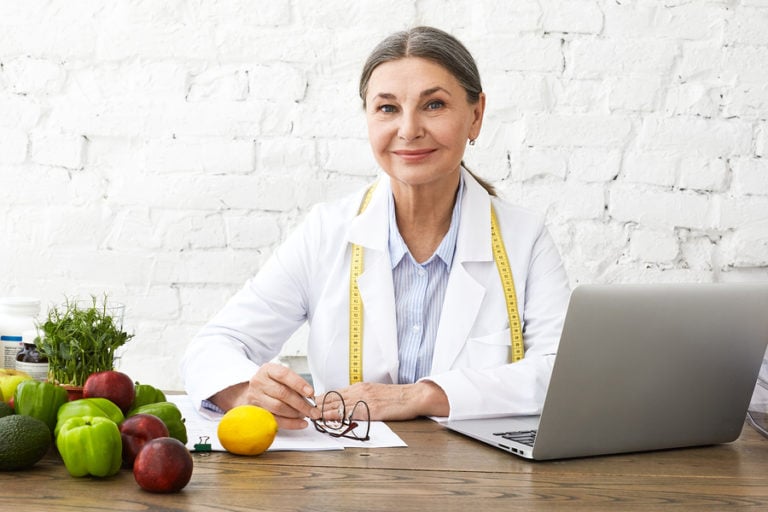 What Is a Nurse Health Coach?
Nurse health coaching involves collaborating with clients through a series of purposeful, structured, and inspirational actions in order to achieve their goals and individual needs. They are masters of their craft and utilize their knowledge and skillsets to drive results and achievements.
Nurse health coaching helps clients excel and heal through the use of coaching techniques and healing methods. Nurse coaches often require several years of nursing education and personal work experience to fine-tune their craft. Coaches can draw upon their knowledge within their specialty area to promote growth and development in an individual or group setting.
Health coaches often establish a connection and relationship with their clients and enact a treatment goal using the client's call for growth as a guide. Through a joint process, the client is supported in identifying their issues, goals, and opportunities. Coaches are emphatic cheerleaders who help their clients visualize and realize their personal growth. They are often supportive, challenging, and help facilitate healing and gentle structure.
Becoming a Nurse Health Coach
Nurse health coaches must start by getting their Bachelor's of Science in Nursing (BSN).
Becoming a Registered Nurse is vital for showcasing that credentials and experience have both been met. Some accredited colleges focus on nurse coaching to fast-track nurses into their chosen profession.
Nurse coaching involves its own system of accreditation and exams to become certified and recognized.
To search and apply for open nurse health coach positions, visit our job boards.
Any Certifications or Credentials Needed?
Becoming certified in health coaching is highly recommended. Nurse coaches can pursue one of two types of certification.
Nurse coaches typically use traditional models and conventional treatments to help treat patients. Certification information can be found at International Nurse Coach Association (INCA).
Holistic nurse coaches often utilize alternative methods of treatment in order to bring wellness to the mind and spirit. They may practice gentle forms of therapy like yoga, aromatherapy, guided mediation, and similar approaches to help patients manage their anxiety. The American Holistic Nurses Credentialing Corporation (AHNCC) offers two certification credentials: the Nurse Coach (NC-BC) and the Health and Wellness Nurse Coach (HWNC-BC). In this same vein, the National Board for Health & Wellness Coaching in collaboration with the National Board of Medical Examiners offers a National Board Certified Health & Wellness Coach (HBC-HWC) credential.
Where Do Nurse Health Coaches Work?
Nurse health coaches often find employment with insurance companies or part of a corporation. Within this capacity, they can empower patients to learn about their condition and what choices are best for them. Learning how to adapt to a chronic health issue involves patient education, support, advice, and listening. Through the help of a nurse health coach, patients can be active participants in their health and well-being.
Nurse coaching allows nurses to be independent and self-employed. While many nurses are tied to hospitals, hospices, or other health services, coaches can work for themselves and apply their experience and knowledge in a general way. Nurses with specific training can focus on that and choose patients who benefit most from their years of expertise.
What Do Nurse Health Coaches Do?
Nurse coaches help patients learn how to recognize and live healing and healthy lifestyles. Nurse coaching is more than just pointing out healthy choices; they utilize their knowledge and skillsets to help patients understand how to adapt to a healthy lifestyle.
What Are the Roles and Duties of a Nurse Health Coach?
The first and primary focus of nurse health coaches is to advocate for the health and well-being of their patients. From negotiating with insurance companies to talking through a hospital bill, their range of services are not just the immediate health of a patient.
Health care nurses also give patients the keys to making beneficial and informed decisions regarding their lifestyle, health needs, and treatment plan. They can speak with doctors to help communicate what the patient wants and how they can achieve a better level of health.
Nurse health coaches don't just focus on immediate health needs; they also take into account their patient's economic and social status, psychological well-being, physical setbacks, spiritual and academic goals, and even vocational needs. Nurse coaches are life coaches backed by training, education, and empathy.
Nurse Health Coach Salary & Employment
Nurse health coaches can expect to earn between $43,000 and $87,000 annually. The average annual salary for nurse coaches is $65,870. Exact salary amounts depend on where you live, level of experience, and type of employer.
Nurse health coaches can enjoy the hard work they put in while choosing their type of employment. Nurses who have experience and practice in niche services like pediatric, midwife, and psychiatric can enjoy a higher rate of need.
Helpful Organizations, Societies, and Agencies