The Do's and Do Not's of Getting Accepted into Nursing School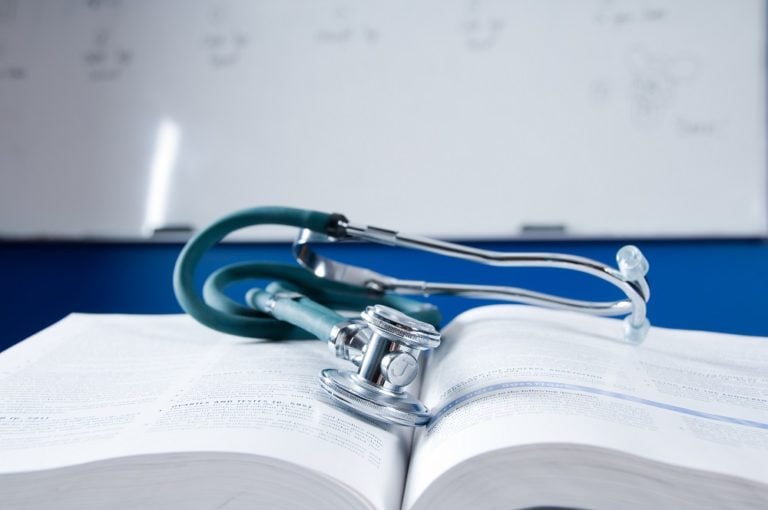 How Do I Get Accepted into Nursing School?
Over the last decade nursing school acceptance has become increasingly difficult. The call for individuals to join the ranks of registered nurses has been answered, in spades.
As a result of this, nursing schools have become extremely competitive compared to previous years.
From only accepting nursing applicants with very high GPAs to requiring volunteer hours, students are finding that getting accepted into nursing school has never been harder.
So a potential nursing student may ask themselves, "What can I do and what shouldn't I do to get accepted into nursing school?"
Ways to Get Accepted into Nursing School
Research multiple schools to find the right fit Nursing programs are now offered at many, many types of schools. From big public institutions to small private nursing schools the options have never been greater.
Ask yourself some key questions about each school:
What type of learning environment do I thrive in?
Do I require a lot of extra help and one-on-one teaching and will I be accommodated?
Can I afford tuition or qualify for enough financial aid?
Is the commute realistic?
Do I have to arrange my own clinical hours or does the school arrange them?
Apply to Multiple Nursing Schools
If during the research process many school are a good fit, by all means, apply to them all. The more schools applied to the greater the chances of being accepted for the upcoming semester. This also allows for options if multiple acceptances are offered.
Complete Many Volunteer Hours or Get a Job in Healthcare
Most, if not all, nursing schools now require volunteer hours. While there is no set amount required by colleges it can be anywhere from one hundred to multiple hundreds of volunteer hours. These are required to be in some healthcare capacity. Working in healthcare is a way to make your name stand-out among those who do not.
Become a CNA
Completing a Certified Nursing Assistant certificate and working as a CNA looks good on a resume. The certificate programs is usually just a couple months and is a nice bridge into nursing. Read about becoming a CNA.
Submit an Accurate and Complete Application
Avoid an application or resume with grammatical or spelling errors, as these can disqualify an applicant immediately.
The resume is the best piece of the application. Be sure it is up-to-date, accurate, and without a lot of extra "fluff." Remove any track changes as this can lead the college to assume the applicant is not committed to nursing. Include any work history, volunteer hours, leadership activities and education and have it reviewed by a professional for a nominal fee.
Take the TEAS
The Test of Essential Academic Skill, or TEAS, is especially recommended for anyone hoping to get accepted into nursing school. While not every school may require it, a high score will make the applicant shine bright above the others.
Ace the Entrance Interview
Making a great first impression is what interviewing is all about. Be sure to show up early, dress professionally, and have great answers to potential interview questions.
Interview Questions for a Nursing Applicant May Include:
Why do you want to be a nurse?
How much time are you able to dedicate to studying and clinical hours?
Describe a situation where you felt challenged
What was your favorite prerequisite class and why?
Can you discuss some hot nursing topics?
What Should I Avoid When Trying to Get Accepted into Nursing School?
Don't Miss the Deadline
Start your application early and don't miss the deadline! Rushing the application is an invitation for errors and accidental omissions. What a shame to not be accepted into nursing school simply because of a forgotten piece of paperwork.
Don't Forget You Can Re-Apply
After completing all those prerequisites, volunteer hours, and a having high GPA, you still didn't get in. Don't worry, you are allowed to reapply for next semester.
Try to get an idea of what can be improved in your application. Do you need more healthcare volunteer hours or a better grade in a class? Make some adjustments and the next application will be better.
Don't Give up
Getting into nursing school is hard so the only way to get what you want is to stay focused and persevere. Remember the nursing school classes are actually harder than the prerequisites and only the strong survive!
While getting accepted into nursing school can be difficult the reward is well worth the hassle. Even if it takes a few tries, continually improving the nursing school application and being persistent will eventually help you gain acceptance into nursing school.

Latest posts by Amanda Bucceri Androus, RN, BSN
(see all)