What's the Difference Between a Neonatal Nurse Practitioner and a Neonatologist?
Neonatal nurse practitioners (NNPs) are advanced-practice nurses who specialize in the care of newborns at all levels of acuity. Although they are healthcare providers, they differ from neonatologists in several ways.
Education
Nurse practitioners begin as registered nurses. After obtaining a bachelor's degree in nursing, they can enroll in a master's degree or doctoral degree program and select which specialty track to choose from, for example:
Those interested in neonatology can choose a track specializing in neonatology. Alternatively, they can enroll in a two-year advanced-practice neonatal NP program. A new avenue NPs can take advantage of is NP residency programs. These are relatively recent programs that allow NPs additional clinical education in a specialty area. They are not available in each state, so nurses are encouraged to research availability if interested in these programs. MSN/DNP programs can take about 3-4 years to complete.
Neonatologists are medical doctors. They complete medical school (about four years of school), residency (about three years), and a neonatology fellowship (about three years).
Scope of Practice
It goes without saying that, as physicians, neonatologists have a full scope of practice. The neonatal NP's scope of practice is a bit more complicated.
Each state governs the scope of practice for an NP. Some states allow for a full scope of practice, other states have limited scope of practice, and some have restricted scope of practice. The specifics on which tasks are limited or restricted are delineated in each state's board of registered nursing. It usually involves prescribing, and whether the NP needs to establish a collaborative agreement with a physician who will provide oversight to the NP's practice.
To further complicate things, different facilities and organizations may further limit the scope of practice for NPs.
RELATED:
Approach
An MD has extensive training in medicine. This means that they tend to focus on disease processes and how to treat them. NPs begin their careers as nurses and use the nursing model of care to treat patients. They view patients holistically, providing comprehensive care to not only the patient but to families as well. Education is also a crucial part of an NP's practice.
Duties
The duties of a neonatologist and neonatology NP are similar. Duties are based on which level of neonatal care they work. Both providers can perform the following tasks:
Assist in delivering high-risk babies
Provide treatment to babies with a serious illness or congenital disabilities
Order diagnostic tests and procedures
Monitor medical equipment such as ventilators and tube feedings
Review and interpret tests results which guide the treatment plan
Order and administer medication to the neonate (NP scope of practice may limit this depending on the state)
Evaluate the neonate's response to treatment
Provide compassion to patients, parents, and families
Salary
There is a significant difference in salary between neonatologists and neonatal NPs. According to PayScale, neonatologists earn a median salary of $205,199 per year. Neonatology NPs, on the other hand, earn a median salary of $94,080 annually. For both neonatologists and neonatology NPs, the salary can vary based on experience, city, and state of employment, and organization.
Read more about nurse practitioner salaries and all forms of RN salaries.

Latest posts by Amanda Bucceri Androus, RN, BSN
(see all)
What's New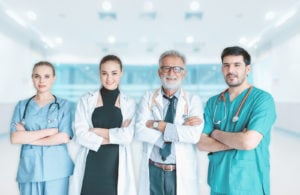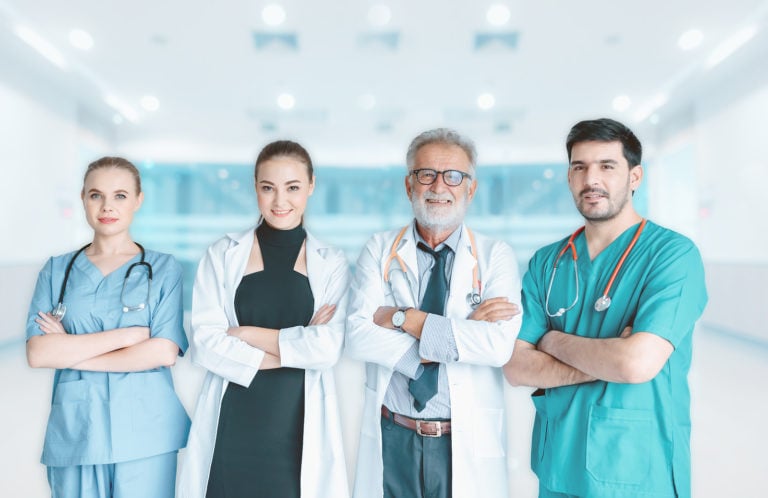 NP, DNP, and Ph.D. in Nursing: How High-Level Nursing Salaries Compare to MD Salaries in 2022
So, you've decided to enter a medical career – congratulations. While money is not and should not be your sole…