Best Clinical Nurse Specialist (CNS) Programs – 2023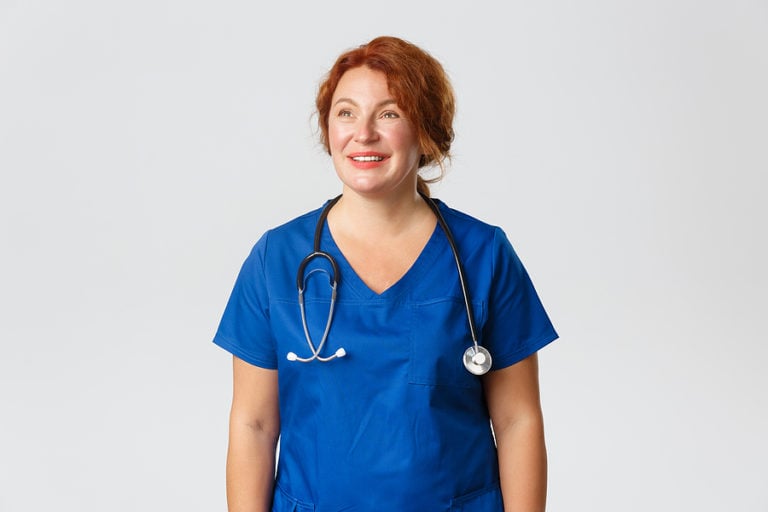 For nurses interested in entering specialized advanced practice in order to focus on things like research, education, leadership, and consulting, becoming a clinical nurse leader is a great career aspiration. With master's and doctoral programs available in the specialty, and both classroom and online learning options, earning a degree as a clinical nurse specialist is well within reach.
2023 - Best Clinical Nurse Specialist (CNS) Programs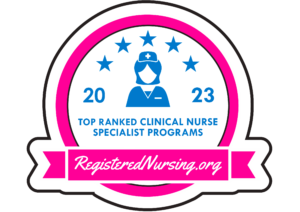 Deciding to enter an advanced practice nursing specialty is a big decision. For prospective Clinical Nurse Specialists, obtaining the best education possible can help propel career prospects even further. While finding the right program fit can seem intimidating, we have ranked the top nationwide online/hybrid Clinical Nurse Specialist programs to help ease this burden. If a top-notch nursing education and maximum flexibility are your goals, our CNS rankings are here to help!
For more information on our top nursing school rankings, visit our Methodology Page (https://www.registerednursing.org/rankings-methodology/)
Texas Christian University
Nurses who want to dedicate their careers to patient care, nursing practice and healthcare systems can become Clinical Nurse Specialists via Texas Christian University's DNP program. The online degree, which offers a Pediatric or Adult-Gerontology concentration, includes a three- or four-year track.
DNP Programs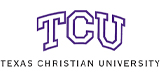 A few on-campus intensives are required in this mostly online program.

Open to Texas or New Mexico residents only.

Clinical experiences (with preceptors) occur near students' residential locations.

Nurses seeking to provide higher level clinical care to their patients can earn their MSN as a Clinical Nurse Specialist at Old Dominion University via its distance learning program. Evidence-based research and ethical care for advanced practice nurses are a few courses.
MSN Programs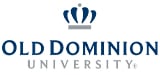 Options include Adult-Gerontology, Pediatrics, or Neonatal specializations.

Simulations and immersive learning experiences are offered.

Full and part-time education options.
University of South Alabama
Rather than specializing in one niche area, the Clinical Nurse Specialist performs a wide range of advanced nursing responsibilities that may vary from day to day. The University of South Alabama offers a mostly online DNP in Adult-Gerontology-CNS that prepares such nurses to enter this leadership role.
MSN Programs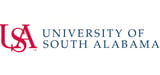 An on-campus Clinical Skills Intensive Orientation is mandatory.


In-person clinicals must be completed at an approved site.

GRE or letters of reference are not required.
Choosing a Clinical Nurse Specialist (CNS) Program
Choosing the right clinical nurse specialist program can be boiled down to a few key items:
Accreditation
One surefire way to check a program's reputation is to see what kind of accreditation it holds. The Commission on Collegiate Nursing Education (CCNE) and the Accreditation Commission for Education in Nursing (ACEN) are two main accrediting bodies that sign off on quality clinical nurse specialist programs. Some schools and programs also hold local or regional accreditations as well.
Program Cost
Clinical nurse specialist program tuition can vary widely, but many charge between $500 and $1,000 per credit hour. Doctoral programs may be on the higher end of the cost spectrum (but not always). Keep in mind that these tuition figures generally do not include extra mandatory fees, books, course materials, or other related expenses.
Program Length
MSN-level clinical nurse specialist programs usually require around 40 credits and can take roughly 2-3 years to complete, depending on full-time or part-time study. DNP-level programs usually take around 3-4 years to complete, and require approximately 75 credit hours.
Internship/Externship Opportunities
Internships, externships, and other residencies are typically required and can usually be arranged in conjunction with the school. Checking to see what arrangements a prospective school has for hands-on clinical requirements is a wise idea.
Online/Campus Options
With the recent upswing in distance-based learning, many schools now offer both online and campus-based options. Some also offer "hybrid" options where students take the bulk of classes online but may be required to make a few trips to campus.
Clinical Nurse Specialist Degree Levels Offered
Nursing students who wish to enter a clinical nurse specialist program have two options to choose from: the master's (MSN) route, or the doctoral (DNP) route. Both are excellent ways to enter the specialty, and students should consider which pathway is right for them before they start the application process.
MSN Programs
Students opting for an MSN as a Clinical Nurse Specialist can expect to take courses which correspond to their specialty of choice. Adult gerontology, pediatrics, and mental health are just a few of the specialization areas that clinical nurse specialists can focus on. These programs also require core MSN coursework, to include things like clinical decision-making, healthcare policy, scientific writing, and more. California State University-Dominguez Hills, for example, offers an MSN with a Clinical Nurse Specialist concentration.
DNP Programs
Doctoral clinical nurse specialist programs go above and beyond the master's level to prepare students to manage complex health conditions and work as expert clinicians in a variety of settings. They too can specialize in numerous areas of medicine. For example, the University of Minnesota offers an Adult/Gerontological Clinical Nurse Specialist DNP which allows students to focus on subspecialty areas such as cardiology, critical care, and palliative care.
Online Clinical Nurse Specialist Programs
As nurses seek to further their education, some find that work and family obligations make obtaining a post-graduate degree seem daunting. Colleges and universities are responding by offering more and more programs via distance learning. These online clinical nurse specialist programs offer the same stellar education as classroom programs do, but offer a higher amount of flexibility. Students should, however, pay particular attention to their state's guidelines on distance education, as there can be some rules and regulations that may impact them. Admissions representatives for online clinical nurse specialist programs can assist with this.
Advantages of an Online Program
Simply put, online clinical nurse specialist programs allow the convenience of letting students take courses from home and usually on their own time schedule. This allows busy RNs the opportunity to earn a degree at their own pace. Online students also don't have to factor in commuting costs such as gas and parking, which can be especially attractive to those in more rural areas who wouldn't otherwise have access to a program in their local vicinity.
Program Accreditation
A good online program should come with accreditations, typically awarded by CCNE or ACEN. A little research on the online school and program can give students peace of mind if they have never participated in distance learning.
Costs and Length
Online clinical nurse specialist programs typically require the same amount of credits as campus-based programs (around 35 credits for an MSN program, and 70 for a DNP). Most online programs allow for full-time or part-time study, giving students some flexibility on how quickly they finish. Tuition is also in the $500 per credit (and up) price range, and students can usually shop around for online tuition that fits within their budget.
Clinical Nurse Specialist FAQs
A CNS can work with a variety of professionals, and it depends on where they work. In the hospital setting, for example, a CNS can interact with those involved with direct patient care such as:
Nurse assistants
Technicians
Physicians
Nurses
Respiratory therapists
Physical Therapists
However, as master's or doctorally-prepared specialists, they can also work alongside administrative staff such as:
Managers (clinical and non-clinical)
Supervisors
Department Secretaries
Directors
Researchers
The beauty of a CNS role is that it is multi-faceted. They straddle both the patient care and administrative role. In this liaison-type role, they can gather information from the front lines of patient care and use it to develop ways to improve healthcare delivery.
What Are the Admissions and Certification Requirements?
Admissions requirements for most clinical nurse specialist programs include:
BSN or higher from an accredited school
Minimum GPA of 3.0
Valid, unencumbered RN license
Application essays
Current CV or resume
Professional references
Some specialized professional nursing experience may be required depending on specialty
Certification as a clinical nurse specialist is awarded via examination by the American Nurses Credentialing Center (ANCC) and the AACN Certification Corporation and is broken out into the following specialties:
Adult Gerontology CNS
Adult Psychiatric-Mental Health CNS
Child/Adolescent Psychiatric-Mental Health CNS
Pediatric CNS
Neonatal CNS
Eligibility requirements for the exam include:
Current, active RN license
MSN or DNP in a clinical nurse specialist program
List of Clinical Nurse Specialist Programs
There are a wide variety of both master's and doctoral level clinical nurse specialist available across the country, see the list below.
Jump to Your State Listings
Alabama
Arizona
California
Connecticut
Georgia
Illinois
Indiana
Louisiana
Maryland
Massachusetts
Michigan
Minnesota
Missouri
New York
North Carolina
Ohio
Oklahoma
Pennsylvania
Rhode Island
Texas
Virginia
Washington
Wisconsin
Are we missing your school's program or need to update information listed? Please contact us so we can make the necessary changes.