MSN Degree Programs in Illinois
The Midwest state of Illinois provides opportunities for nurses to work and grow in their careers. Registered Nurses considering their education options for the next stage should look at any number of Master of Science in Nursing (MSNs) available. These graduate degrees will open many career doors – including management and decision making – certainly more than an ADN or BSN. Higher pay also usually follows.
Illinois nursing educational establishments offer plenty of choices. Whether you're looking for online or campus, and whether you previously studied an Associate or Bachelor's Degree.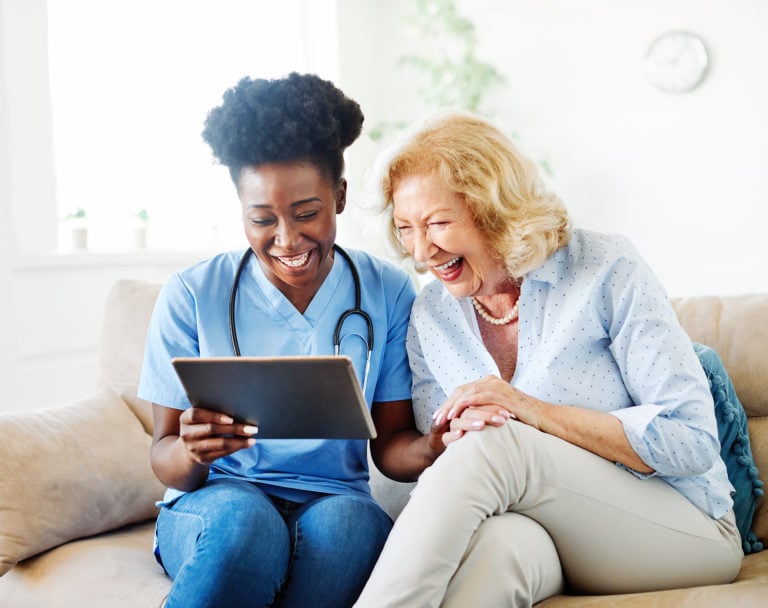 RN to MSN and BSN to MSN Programs
Currently in Illinois, there are two academic pathways to an MSN. The first is open to ADN graduates – this is known as an RN to MSN degree. The other is a BSN to MSN degree. The former takes longer to study and is more intense due to the extra work required to bring the students up to speed on what the BSN graduates covered in their degrees – otherwise they cover the same content; students will come out with equal MSNs at the end. Choices include both traditional campus study and fully online learning, while some may give you the choice to mix it up.
Typical Program Length
A BSN to MSN degree takes four semesters
An RN/ADN to MSN degree takes six semesters
Typical Admission Requirements
A current RN license in good standing
A full regionally accredited BSN or ADN
Minimum 3.0 GPA
Three letters of recommendation, or a resume detailing your clinical nursing experience
CPR certification
Complete any required prerequisite courses
Accelerated & Master's Entry Nursing Programs
Accelerated Nursing Programs sometimes called Master's Entry Nursing Programs are specifically for people who do not have a background in nursing to convert their qualifications for either practice, or decision-making, and other related roles. DePaul College of Science and Health in Chicago offers this type of program presently. Through DePaul, bachelor's graduates in other programs can work towards specializations, find a career in health using, their primary bachelor's degree or simply apply for an RN license to practice.
Typical Program Length:
You will complete this rapid and intense program at DePaul College of Science and Health in around one year when studying full-time.
Typical Admissions Requirements:
Official transcripts from all educational establishments 
Mandatory personal statement – details including specific questions asked, are in the online application
Two reference letters – may be professional or academic
Curriculum Vitae or resume
Details of professional activities and community service (if any)
GRE scores – not mandatory but could aid your submission
If English is not your primary language, TOEFL or IELTS scores are required. However, if your undergraduate or postgraduate degree came from a U.S. institution or country where English is the main language, this may be waived
2023 List of MSN Programs in Illinois
Whether online, traditional, or a combination of the two methods you could earn your degree in one of the RN to MSN programs offered throughout the state in at least 12 different colleges. A nurse with their MSN degree has the opportunity to take specialty department opportunities; you could find yourself working in areas of health care such as urgent care, midwifery, etc., all of these careers can also offer a higher earning potential.
MSN Programs By City:
Chicago, IL
DeKalb, IL
Decatur, IL
Downers Grove, IL
Edwardsville, IL
Joliet, IL
Lisle, IL
Normal, IL
Peoria, IL
Rockford, IL
Romeoville, IL
Springfield, IL
Are we missing your school's program or need to update information listed? Please contact us so we can make the necessary changes.