Nurse Practitioner Schools in West Virginia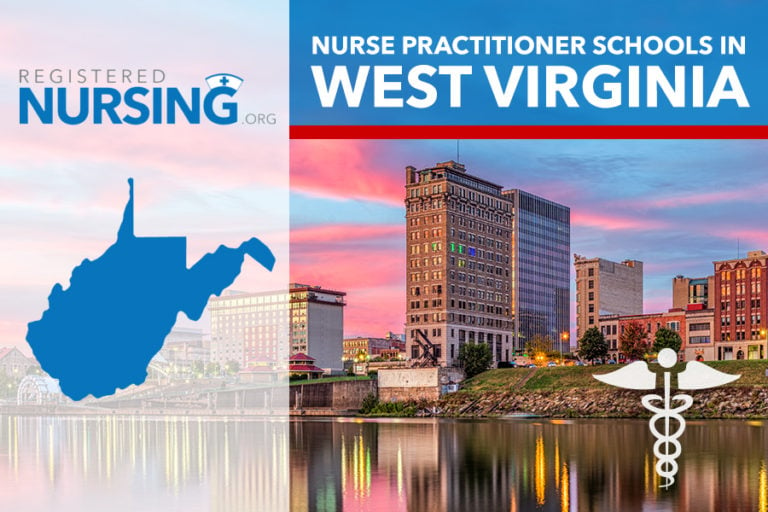 West Virginia registered nurses looking to grow their careers have the option of continuing their education to become nurse practitioners (NPs). The NP specialty is one of the most sought after advanced practice nursing careers, allowing nurses to take on more responsibility and work with higher levels of autonomy. Nurse practitioners can also specialize in niche areas such as pediatric acute care, psychiatric/mental health, and more. With both MSN and DNP pathways available in the state, West Virginia is a great place to become a nurse practitioner.
Choosing a Nurse Practitioner Program
Finding a good nurse practitioner program doesn't need to be stressful. Keep the following in mind in order to make a sound decision:
Accreditation- One way to vet potential nurse practitioner programs is to look for accreditations from the Accreditation Commission for Education in Nursing (ACEN) and/or the Commission on Collegiate Nursing Education (CCNE). These accreditations mean that the program is held to rigorous academic standards.
Program Cost- While tuition can fluctuate based on location, degree level, and other factors, West Virginia residents can expect to find nurse practitioner programs in the $700 per credit price range. Non-residents can expect higher per-credit tuition fees. Keep in mind that tuition typically does not include additional mandatory expenses for things such as textbooks, labs, and more.
Program Length- ADN-educated nurses will usually need to take a bridge program to get to the BSN level, as most NP programs require at least a BSN. From there, MSN programs can take 2-3 years to complete, and a DNP will take 3-4 years. Online programs may offer more flexible schedules, allowing students to finish the degree more quickly or slowly based on their own needs.
Internship/Externship Opportunities- With a certain number of clinical hours required for both master's and doctoral NP programs, many schools have a list of pre-approved internship/externship sites for students to complete their hands-on training. Prospective students can obtain a list of these preceptor sites from their school of choice.
Online/Campus Options- Online nurse practitioner programs are increasingly popular choices. Many schools now offer this distance-learning option alongside traditional campus-based programs. Hybrid programs are also available, in which students complete some courses online, but also visit campus for various portions of the program.
Admission and Certification Requirements
West Virginia nurse practitioner programs typically require the following criteria in order for students to gain admission:
BSN from a nationally accredited nursing program
Minimum cumulative GPA of 3.0
Current, unrestricted RN license
Submission of a resume or CV
Personal goal essay
2-3 professional letters of reference
Official transcripts from all colleges attended
Licensing/Certification
Certification for nurse practitioner specialties, such as clinical nurse leader, nurse midwife, neonatal nurse practitioner, can be obtained through the American Nurses Credentialing Center (ANCC). Applicants must have an active RN license and have completed a graduate-level nursing program in an applicable specialty.
To obtain a license as an advanced practice registered nurse (APRN) through the West Virginia Board of Examiners for Registered Nursing Professionals, nurses must meet the following criteria:
Fill out an application and submit applicable fees
Have an official hard copy transcript sent directly from the graduate program
Have a current, active RN license
West Virginia Nurse Practitioner Agencies and Organizations
Schools That Offer Nurse Practitioner Programs in West Virginia
As a career pathway expected to grow by 31% through 2024, the nurse practitioner role is an excellent prospect for ambitious RNs in West Virginia. Luckily, the state offers both MSN and DNP degree opportunities, making it easier than ever to gain an excellent education as a nurse practitioner.
Buckhannon, WV
Morgantown, WV
Shepherdstown, WV
Wheeling, WV
Are we missing your school's program or need to update information listed? Please contact us so we can make the necessary changes.