Alaska Post-Graduate Certificate in Nursing Programs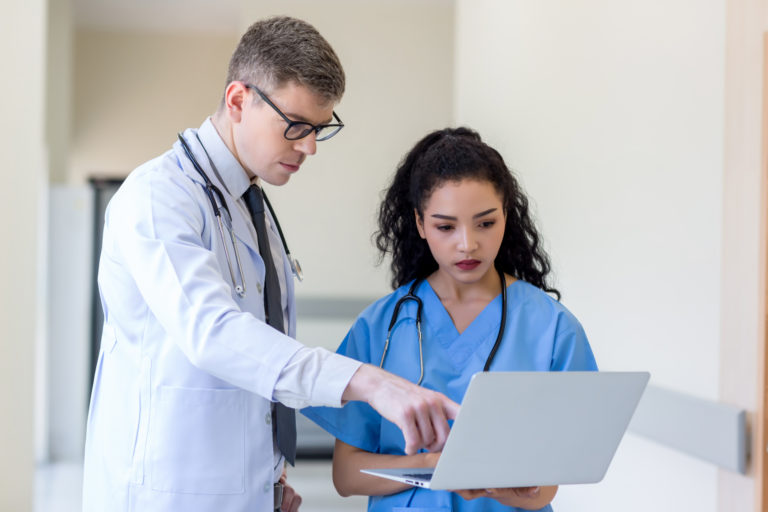 As a nurse, you know how important it is to stay on top of your continuing education requirements. When you decide to work toward a post-graduate certificate in nursing in Alaska, you're showing your employer that providing excellent patient care is your top priority. While it can be tough to decide to go back to school, many schools cater to a nurse's busy schedule. Online and hybrid options are readily available to help you get the education you need in the time you have.
Post-Graduate Certificate in Nursing Admission Requirements in Alaska
To gain admission to a post-graduate nursing certificate program in the state, there are a few typical requirements that students should be aware of:
Applicants should hold a master's degree in nursing (MSN) or a related field, such as healthcare administration
Certification as an APRN is often required
Applicants will need to have an unencumbered RN license in Alaska
Some schools, such as the University of Alaska Anchorage, require that you meet with a faculty advisor before the start of your graduate certificate program
Post-Graduate Certificate in Nursing Classes and Courses
In some programs, your course of study will be chosen for you. In other programs, you'll have elective options that allow you to choose your concentration. Depending on the certificate you choose, your classes may vary.
Regis College offers online programs to Alaska nurses, including a post-graduate certificate to take you from RN to nurse practitioner. As you learn more about becoming a nurse practitioner, you'll choose from one of five specialization options: women's health, adult geriatric, family, pediatric, or psychiatric mental health. If you're not sure which specialty makes the most sense for you, the faculty of the program and your academic advisor will be able to work with you to help you decide which option makes the most sense for your chosen career path.
At Regis, all nurses in the post-masters certificate program take certain core courses, including:
Advanced pathophysiology
Concepts in nursing leadership
Health promotion-disease prevention
Advanced clinical pharmacology
Advanced health assessment
Roles and issues for advanced practice nurses
In addition to these core classes, you'll take classes in your chosen specialty field.
Program Length
Depending on the certificate that you choose, most post-graduate nursing certificate programs can be completed in one to three years. Your previous experience and education will play a role in how long it takes you to complete your program.
Tuition and Cost of Attendance
Many things will impact the cost of a post-grad nursing certificate program. While the cost of attendance will differ depending on the school you choose, it's typical to spend approximately $1,100 per credit in Alaska. Students should be aware that additional expenses, including textbooks, required materials, and mandatory fees, will also need to be factored in to the total cost of the program.
Online Post-Graduate Nursing Certificate Programs in Alaska
Due to the remote nature of most areas in Alaska, there are many online programs offered to nurses in the state. Schools in Alaska understand that many nurses in the area have enough trouble battling weather to get to and from work each day and offer many online programs that allow you to get your education from the comfort of your own home or your favorite coffee shop.
Featured Online School
Duquesne University School of Nursing offers many post-graduate certificate programs for nurses in Alaska. The courses are completely online, making it easy for you to get your education on your own time.
Post-Graduate Certificate in Nursing Career Pathways in Alaska
There are many post-master's nursing certificate career options for RNs in Alaska. After you finish your specialized certificate, you may achieve the title of:
Post-Graduate Nursing Certificate Salary & Job Outlook
According to the U.S. Bureau of Labor Statistics, the average salary for nurse practitioners in the United States is $113,930. In Alaska, the average salary for a nurse practitioner is $107,030. The job outlook for nurses with post-graduate certificates is excellent, with an expected growth of 26% by 2026 (compared with 7% expected growth on average for other careers in the U.S.).
List of Alaska Post-Graduate Certificate in Nursing Programs
If you're ready to take your career to the next level, check out these popular Alaska post-graduate certificate nursing programs.
Anchorage, AK
Graduate Certificate Programs
3211 Providence Drive
Anchorage
,
AK
99508
(907) 786-4406
Are we missing your school's program or need to update information listed? Please contact us so we can make the necessary changes.