California Post-Graduate Certificate in Nursing Programs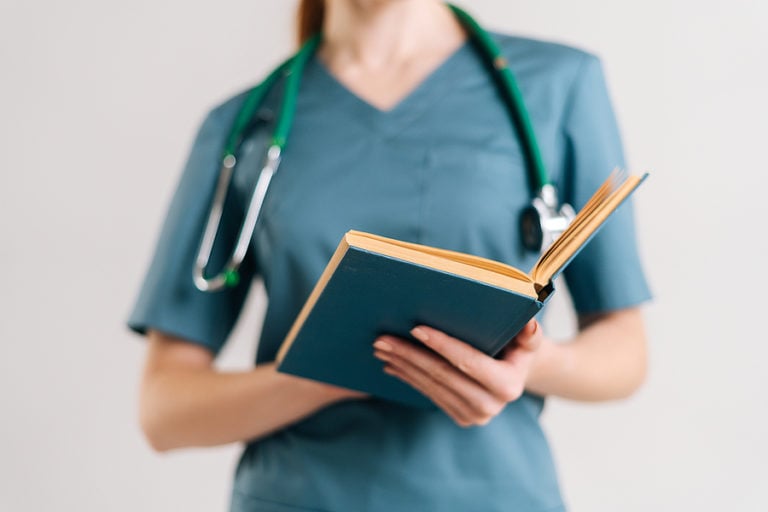 Post-graduate nursing programs offer new opportunities to nursing professionals in California. RNs who already hold MSN degrees will be able to learn new things and strengthen their foundation for greater career advancement once they obtain a specialized certificate. This route is ideal for advanced practice registered nurses (APRNs) who want to enter a new area of care.
Post-Graduate Certificate in Nursing Admission Requirements in California
Admission requirements for post-master's nursing certificate programs will vary from school to school but are generally similar. Sonoma State University, for example, offers a post-graduate nursing certificate program with the following entrance requirements:
Master's degree in nursing from an accredited university
Minimum GPA of 3.0
RN licensure in the state of California
Experience in the nursing field, typically one to two years
Some schools may require an in-person interview, personal essay or statement, and/or professional letters of recommendation as part of the admissions process.
Post-Graduate Certificate in Nursing Classes and Courses
The post-graduate nursing certificate curriculum is typically based on the specialty of the program. Many specialties are available, including Family Nurse Practitioner, Nurse Educator, Nurse Administrator, and more. The following are some examples of courses students would take at Chamberlain University when pursuing a post-grad nurse practitioner certificate:
Advanced Pathophysiology
Population Health, Epidemiology & Statistical Principles
Advanced Physical Assessment
Advanced Pharmacology
Differential Diagnosis & Primary Care
Leadership & Role Development of the Advanced Practice Nurse
Primary Care of the Maturing & Aged Family
Advanced Clinical Diagnosis & Practice Across the Lifespan
Primary Care of the Childbearing & Childrearing Family
FNP Capstone Practicum and Intensive
Program Length
Most post-master's nursing certificate programs require less than 20 credit hours. Full-time and part-time schedule options are often available for students to pursue, making it possible to continue working in many cases. Some schools require supervised lab hours as part of the graduation requirements. Be sure to inquire with the school about the length of time needed to complete the program of your choice, as different paths require different amounts of schooling.
Tuition and Cost of Attendance
Tuition and fees for post-grad nursing certificate programs in California can vary depending on the type of school, the city, and other factors. At the University of California San Francisco, the tuition for a post-graduate nursing certificate is estimated at $10,540 per semester, not including additional mandatory fees. Students will also need to factor in the cost of required materials (such as books), commute/transportation expenses, and other "indirect" costs.
Online Post-Graduate Nursing Certificate Programs in California
Online education is growing worldwide, especially in California. More and more programs are being offered to California residents via distance learning. These programs give students the ability to obtain an education from anywhere in the world, on their own time.
Featured Online School
West Coast University offers an online Post-Master's Family Nurse Practitioner (FNP) certificate program that can be completed in just 24 months of study. The program is designed specifically for working RNs and accepts admissions year-round. Students receive 24/7 technical support to ensure that the online learning environment is conducive to their needs. Two on-site weekend intensives at WCU campuses in Ontario, Los Angeles, or Orange County are required.
Post-Graduate Certificate in Nursing Career Pathways in California
Once a student graduates, they will want to put their degree to good use. Take a look at some of the career options available to RNs who obtain their post-graduate degrees in nursing:
Post-Graduate Nursing Certificate Salary & Job Outlook
Jobs in nursing career fields are expected to rise. From 2018 to 2028, nursing jobs are projected to grow by 26%, which is much greater than other career fields. The average annual salary is $113,930 for nurse practitioners, according to the U.S. Bureau of Labor Statistics.
List of California Post-Graduate Certificate in Nursing Programs
Are you ready to start looking for your ideal post-graduate certificate in nursing program in California? Take a look at some of these options to get started.
Carson, CA
Irvine, CA
Long Beach, CA
Los Angeles, CA
Pomona, CA
Rohnert Park, CA
Sacramento, CA
San Diego, CA
San Francisco, CA
San Marcos, CA
Vallejo, CA
Are we missing your school's program or need to update information listed? Please contact us so we can make the necessary changes.