Florida Post-Graduate Certificate in Nursing Programs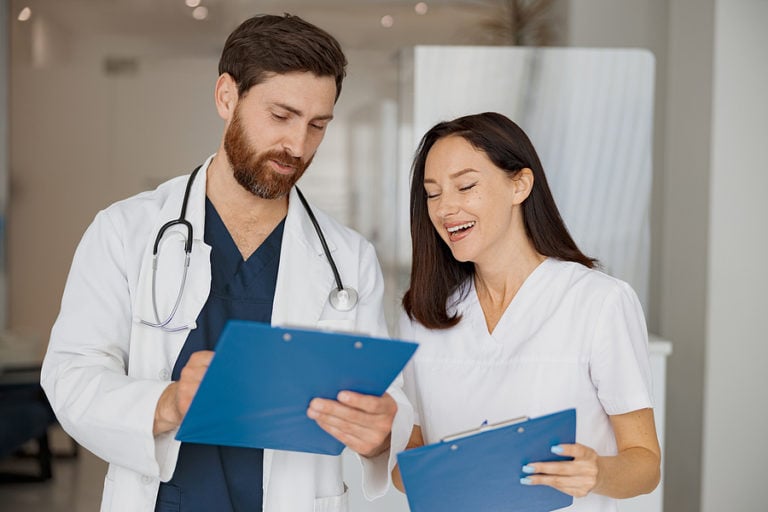 If you are looking to advance your career in Florida and work as a nurse specialist, then you may be interested in earning a post-graduate certificate in nursing. These programs allow MSN-educated RNs to specialize in an area of care – for example, nurse education or as a family nurse practitioner. For ambitious nurses in the state of Florida, earning a specialized post-grad nursing certificate is easier than ever.
Post-Graduate Certificate in Nursing Admission Requirements in Florida
In order to obtain your post-graduate nursing certificate in the state of Florida, you must have first completed prior nursing education – a Master's of Science in Nursing (MSN) is a requirement. Beyond that, each school will have their own specific requirements. Florida Southern, for example, requires the following for entry into its post-master's nursing certificate prgrams:
Maximum 62 semester hours from a regionally accredited community college with 30 semester hours awarded for prior nursing courses
Completed online application
Transcripts of previous academic work
Proof of licensure as a Registered Nurse in the state of Florida
Post-Graduate Certificate in Nursing Classes and Courses
The curriculum for a post-graduate certificate in nursing program will depend on the specialty track. For example, the University of Miami's Post-Master's Certificate – Family Nurse Practitioner program consists of the following classes:
Maternal Child Health in Primary Care Practice
Adult Gerontology I & II
Advanced Practice Nursing Integration
Program Length
The exact length of a post-graduate nursing certificate program can vary based on specialty, school, and the RN's prior experience. Students enrolled in a post-grad nursing certificate through the University of Central Florida, for instance, have the following options:
Full-time or part-time program
20 to 25 credit hours and upwards of 500 clinical hours required
Three to five semesters of education
Tuition and Cost of Attendance
While the cost of attending nursing school can be quite high, you should look at it as an investment in your future. According to the Florida Gulf Coast University School of Nursing, a typical nursing certification program through their school would be $373/credit hour for Florida residents. While this might seem like a final figure, you need to take into account additional commuting, living, books, supplies, and other expenses when making your investment. Keep in mind that tuition and fees will vary from school to school, so it's a good idea to research these costs before selecting a program.
Online Post-Graduate Nursing Certificate Programs in Florida
While at one time it may have been impossible to earn a nursing education if you did not have access to a regulated classroom environment, the rise of online nursing programs in Florida has provided an enormous amount of flexibility for people who don't want to give up their home life or current job for the chance at a wonderful and fulfilling career. Many programs are also offering "hybrid" options that combine online coursework with limited in-person classroom visits.
Post-Graduate Certificate in Nursing Career Pathways in Florida
Once you obtain your post-graduate certificate in nursing, the possibilities for employment will open up thanks to highly-coveted specialist education. Pathways can include:
Post-Graduate Nursing Certificate Salary & Job Outlook
According to the Bureau of Labor Statistics, the average salary for an advanced-practice RN nationally is $113,930 per year while the median salary in Florida is $97,270. You can expect a wonderful salary and a highly favorable job outlook once you finish your post-grad certificate program.
List of Florida Post-Graduate Certificate in Nursing Programs
Florida is a fantastic location to get a Post-Graduate Certificate in Nursing. Not only is the weather great, but the number of programs is plentiful as well. Take a look at our listing of programs below.
Boca Raton, FL
Coral Gables, FL
Jacksonville, FL
Lakeland, FL
Miami, FL
Miami Shores, FL
Orlando, FL
Tallahassee, FL
Are we missing your school's program or need to update information listed? Please contact us so we can make the necessary changes.