Michigan Post-Graduate Certificate in Nursing Programs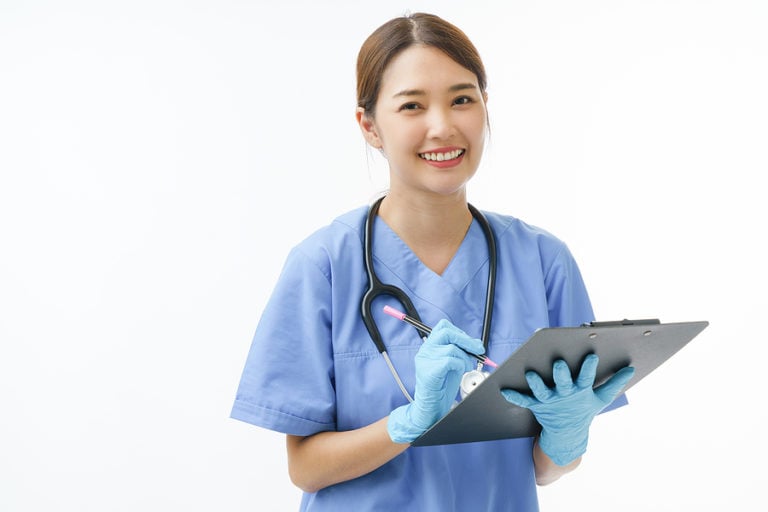 Some Michigan nursing schools now offer post-graduate certificate in nursing programs. Nurses may consider these advanced study programs after completing a master's degree in nursing from an accredited institution. After completing a post-master's nursing certificate program, nurses may seek careers in higher-paying specialties or expand services offered at their established practice. Some nurses may also use these advanced programs to transition into roles as educators or administrators.
Advanced nursing careers in Michigan can deliver higher salaries as well as elevated prestige in the field. Many nursing specialties are difficult to enter without some advanced study.

Post-Graduate Certificate in Nursing Admission Requirements in Michigan
All post-graduate nursing certificate programs in Michigan require students to complete an MSN degree first. Some schools may allow students currently enrolled in their master's degree program to complete a certificate simultaneously as long as all other admission requirements are met.
Other admission requirements may include advanced testing scores, minimum MSN GPAs and letters of recommendation. Some programs require applicants to interview with a faculty member while others ask students to write a goal statement to ensure they're career path is in line with the program's curriculum.
For example, consider the following list of requirements for Michigan nurses applying to the Teaching in Nursing Graduate Certificate program offered by Michigan State University:
Current enrollment or previous completion of an accredited MSN program
3.0 GPA or higher in previous bachelor's and master's programs
Resume/CV
TOEFL scores (if English isn't the student's first language)
Unrestricted RN license
Admissions interview
Post-Graduate Certificate in Nursing Classes and Courses
Each Michigan post-graduate certificate in nursing program will require different courses and a specific number of clinical hours. The curriculum depends on the specialty of focus and the expected outcome for students.
As an example, consider the following list of courses required to complete the Graduate Certificate in Nursing Education from Wayne State University:
NUR 7710 Theoretical Perspectives of Teaching in Nursing
NUR 7720 Evaluation and Testing in Nursing
NUR 7730 Practice Teaching in Nursing
Advisor-approved graduate-level education or nursing course
Program Length
Most post-MSN certificate programs average between 12 and 15 credit hours. Some may require significantly more hours, and clinical hours may go beyond 100. Since RNs and nurse practitioners often work full time while completing advanced studies, most programs allow students to attend part-time. While some programs are easily completed within two to three years, others may require up to four years. Students should consult each post-grad nursing certificate program in Michigan to determine the expected length of study.
Tuition and Cost of Attendance
The cost of completing a post-graduate nursing certificate program includes tuition, books and supplies plus additional school fees and travel expenses. There are additional costs for every program, and students should consider the time and financial investment required for commutes to and from campus if an online program isn't selected.
Most Michigan nursing programs require students to request information regarding a specific post-graduate certificate program in order to obtain exact tuition costs. In general, students can expect to pay between $500 and $1,000 per credit hour. Some schools may charge more.
Online Post-Graduate Certificate in Nursing Programs in Michigan
While most post-graduate nursing certificate programs in Michigan require students to attend classes on campus, some schools are now offering an online option for select specialties. Students who have busy lives with advancing careers and families may prefer to study online because it allows them to study from any convenient location at any time of the day or night. Online post-MSN nursing certificate students are given access to qualified instructors and all materials that are provided to on-campus students.
Featured Online School
Michigan State University offers the Teaching in Nursing Graduate Certificate for current MSN students and those seeking post-graduate education. The course requires nine credit hours and is designed to prepare nurses to teach in academic and clinical settings.
Post-Graduate Certificate in Nursing Career Pathways in Michigan
Every nurse will complete a post-grad nursing certificate to achieve individual goals. Some will continue in their same career path while advancing in salary while others transition into new specialties. Some of the more common job titles for nurses who complete post-MSN certificate programs in nursing include Nurse Practitioner and Nurse Educator.
Some specialties currently available through Michigan post-MSN certificate programs include:
Post-Graduate Nursing Certificate Salary and Job Outlook
Nurse practitioners in Michigan earn an annual salary between $100,704 and $117,898 on average. Nurse educators may earn a bit less on average. All nurses with advanced study certificates may earn more than nurse practitioners and educators with only an MSN.
List of Michigan Post-Graduate Certificate in Nursing Programs
To find post-graduate nursing certificate programs in Michigan, consider the following list of accredited institutions currently offering programs.
Ann Arbor, MI
Big Rapids, MI
Center, MI
Detroit, MI
Grand Rapids, MI
Ypsilanti, MI
Are we missing your school's program or need to update information listed? Please contact us so we can make the necessary changes.