New Jersey Post-Graduate Certificate in Nursing Programs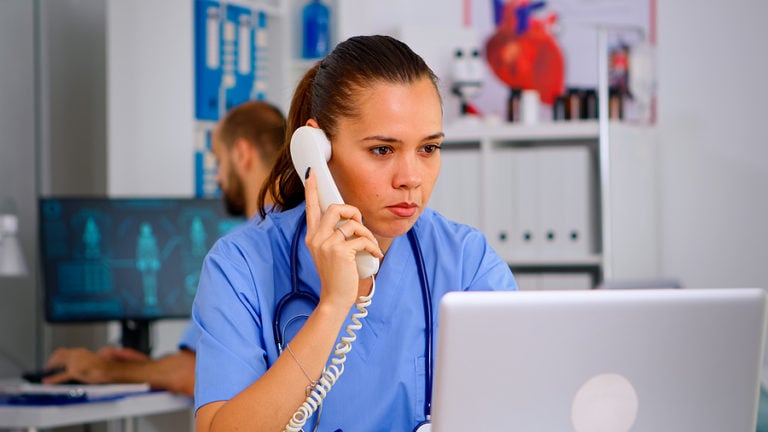 Advanced Practice Registered Nurses who hold at least an MSN degree may wish to cross over to another specialty or further specialize in their field. A post-graduate nursing certificate can help New Jersey RNs achieve a new APRN certification and expand their careers.

Post-Graduate Certificate in Nursing Admission Requirements in New Jersey
In order to apply for a New Jersey post-graduate certificate in nursing, candidates must meet certain admissions requirements. These vary from school to school but most are very similar. For example, all schools require a bachelor's degree in nursing and either an MSN or DNP from an accredited program.
Rutger's School of Nursing also requires the following:
GPA of 3.2 out of 4.0
Active New Jersey RN license
Undergraduate statistics (descriptive/inferential) and physical assessment courses
Personal statement and resume
Official transcripts of all college work to date
Two scholarly papers listing applicant as main author — article, book chapter, or school paper
Two letters of reference
Post-Graduate Certificate in Nursing Classes and Courses
Post-master's nursing certificate classes and courses in New Jersey reflect the specialization chosen. Many colleges and universities offer numerous advanced practice certificates. Saint Peter's University's Adult-Gerontology Nurse Practitioner program includes the following courses:
Pharmacology
Advanced Health Assessment and Diagnostic Reasoning
Family Systems and Dynamics
Advanced Practice Adult-Gerontology Nursing I & II
Practicums (600 hours)
Program Length
The curriculum and clinical hours for a post-master's nursing certificate depend largely on the specialization as well. For example, The College of New Jersey has a Family Nurse Practioner (FNP) program requiring 33 credits, 715 practicum hours and 35 health assessment clinical hours. Meanwhile, TCNJ's Specialist NP is a gap program for Adult or Geriatric-certified nurses who wish to earn an FNP certification.
Tuition and Cost of Attendance
Tuition varies from school to school, with out-of-state students paying a premium. For instance, graduate students at William Patterson University pay $731 per credit hour for in-state and over $1,000 for out-of-state tuition. Nursing graduate students are likely to have lab fees, insurance costs, books, supplies and equipment to pay for on top of regular tuition. Financial aid is a major factor, including any waivers available for out-of-state fees. Some students may qualify for scholarships and grants to help cover the cost of tuition.
Online Post-Graduate Certificate in Nursing Programs in New Jersey
Post-graduate nursing certificates can also be attained at accredited online colleges and universities. New Jersey students seeking an online program can also choose from schools throughout the nation. However, since many online programs involve local clinical hours and some include online and offline components, students may want to select a school in their state.
Online post-MSN certificate courses give students the freedom to work and learn from home on their own schedules.
Featured Online School
Seton Hall University offers the following post-MSN certificate programs:
Post-Master's APN Certificate – 15 credits
Pediatric Nurse Practitioner – 22 credits
Adult/Gerontological Nurse Practitioner – 24 credits
The courses are available online, allowing students to meet their work, family and other obligations and study at their convenience.
Post-Graduate Certificate in Nursing Career Pathways in New Jersey
Advanced Practice Registered Nursing designations lead to career advancements and access to higher-paying jobs. Post-graduate certificates are the best way to attain these designations, such as Nurse Educator. Some certifications require additional licensing guidelines. Here are a few examples of post-MSN programs in New Jersey:
Post-Graduate Nursing Certificate Salary and Job Outlook
Obtaining an advanced certification in nursing can greatly increase a student's salary. For example, New Jersey Nurse Practitioners average over $120,000 per year as of March 2020. A number of factors impact salary ranges such as location, years of experience, education and certifications. Obtaining multiple certifications can enhance an advanced nurse's earning ability.
List of New Jersey Post-Graduate Certificate in Nursing Programs
There are many options to choose from when it comes to New Jersey post-graduate nursing certificate programs. Get started by checking out the list of featured colleges and universities below.
Ewing, NJ
Galloway, NJ
Jersey City, NJ
Newark, NJ
Rutherford, NJ
South Orange, NJ
Teaneck, NJ
Trenton, NJ
Wayne, NJ
West Long Branch, NJ
Are we missing your school's program or need to update information listed? Please contact us so we can make the necessary changes.