New York Post-Graduate Certificate in Nursing Programs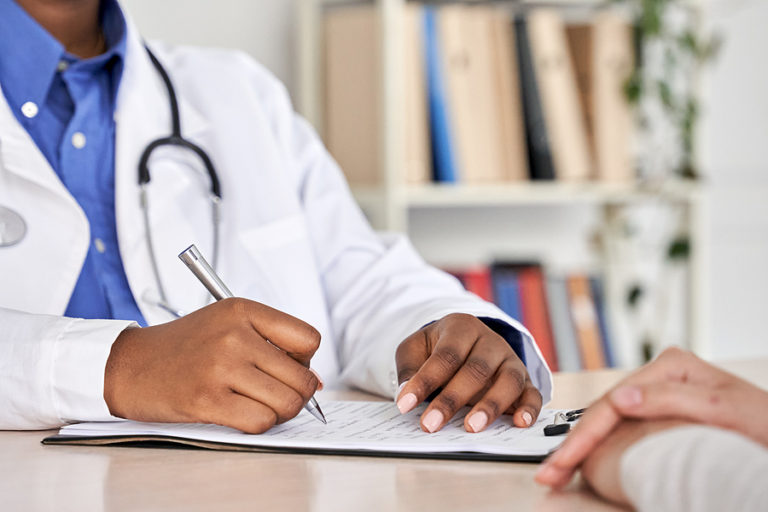 Advanced Practice Registered Nurses (APRNs) with a master's or doctoral degree may want to change their specialization or become certified in a subspecialty to advance their careers, follow their passion, or even to earn a higher salary. Many schools offer post-graduate nursing certificates to help New York nurses attain an APRN certification that can broaden their practice.

Post-Graduate Certificate in Nursing Admission Requirements in New York
MSN and DNP-educated RNs who wish to complete a New York post-graduate certificate in nursing have to meet the admissions requirements of the university they attend. Most schools have an application that requires a personal statement and an application fee. Post-MSN certification programs typically ask for an MSN or DNP from an accredited program as a prerequisite.
For example, Mount Saint Mary College admissions requirements include:
GPA of 3.0 out of 4.0
Active New York RN license
Official transcripts of all college work to date
Health insurance
Three letters of recommendation
Malpractice/liability insurance
Portfolio incorporating a current resume and other documents, such as NP certifications, showing why an applicant should be considered
Post-Graduate Certificate Nursing Classes and Courses
When a nurse pursues a post-grad nursing certificate in New York, the curriculum matches the specialization the student wishes to attain. Most nursing courses that offer these certificates have several tracks to choose from.
Upstate Medical University, for, example, has the following programs:
Family Nurse Practitioner
Nurse Educator
Family Psychiatric Mental Health Nurse Practitioner
UMU's Nurse Educator certification requires the following courses:
NURS 565 Nurse as Educator
NURS 655 Curriculum and Program Development
NURS 665 Educational Evaluation
This nine-credit certification can be completed in one semester, but many tracts require up to 30 credits and may include clinical hours.
Program Length
The credit hours and clinical hours for a post-master's nursing certificate vary widely. In contrast to the simple requirements of a nurse educator certificate at UMU, Molloy College has a Post-Master's Certificate – Family Nurse Practitioner that requires 48 credits and 400 clinic hours. Molloy's certificate for Adult Gerontology requires 45 credits and at least 580 clinical hours.
Tuition and Cost of Attendance
Tuition varies from school to school, and out-of-state students usually pay a hefty premium. At Wagner College, in-state post-graduate nursing students pay about $1,175 per credit hour, while students at in-state Molloy pay around the same amount at $1,195. This doesn't include housing costs, lab fees, books and other expenses associated with attending a post-grad certificate program in New York.
Online Post-Graduate Certificate in Nursing Programs in New York
Nurses can also work toward a post-graduate nursing certificate at an accredited online school. New York RNs looking for an online program can study at online colleges and universities throughout the country. Generally, most choose nearby universities to ensure they can complete their clinical hours without relocating. Certified, reputable online post-graduate certificate programs let nurses choose the hours they attend classes and complete their schoolwork.
Featured Online School
CUNY's Hunter Bellevue School of Nursing offers a hybrid program for nurses seeking an advanced nurse practitioner certificate for Psychiatric-Mental Health.
CUNY's courses for this program include include:
Epidemiology of Behavioral Health and Community Mental Health
Advanced Pathophysiology for Nursing Practice
Advanced Health Assessment
Advanced Neuroanatomy and Neurophysiology of the Brain
Advanced PMH Assessment and Intervention
Mental Health Policy and Advocacy
Working online gives students more flexibility in balancing work, family, and schoolwork.
Post-Graduate Certificate in Nursing Career Pathways in New York
Advanced Practice Registered Nursing certifications expand students' practical experience and provide the foundation to delve deeper into their specializations. This gives nurses an opportunity to change their specialization and typically leads to career advancements, leadership roles, and higher salaries.
Some certifications may also require additional licenses. Post-MSN programs in New York include:
Post-Graduate Nursing Certificate Salary and Job Outlook
New York MSNs and DNPs make an average of $117,000 per year per data available in March 2020. Education is a major factor impacting individual salaries. Location, specialization, years of experience also influence how much money students can make once they finish their post-graduate certificate program.
List of New York Post-Graduate Certificate in Nursing Programs
New York nurses have a wide selection of post-graduate nursing certificate programs to choose from. Browse through the list of campus-based, online, and hybrid colleges and universities available below.
Amherst, NY
Binghamton, NY
Brooklyn, NY
Brookville, NY
Buffalo, NY
Garden City, NY
NY, NY
New York, NY
Newburgh, NY
Riverdale, NY
Rochester, NY
Staten Island, NY
Stony Brook, NY
Syracuse, NY
Utica, NY
Are we missing your school's program or need to update information listed? Please contact us so we can make the necessary changes.