Utah Post-Graduate Certificate in Nursing Programs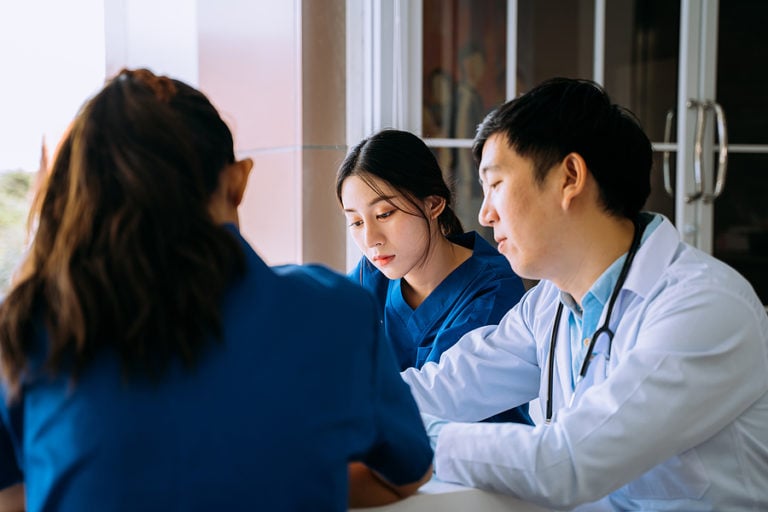 A post-graduate certificate in nursing builds upon your previously earned MSN degree and allows you take the next move in your career. In Utah, these certificates can potentially help you earn more money, increase your marketability as an employee, and provide top notch care to your patients.

Post-Graduate Certificate in Nursing Admission Requirements in Utah
The admission requirements for post-master's nursing programs in Utah can vary based on the school and the type of program, but as a general rule of thumb, you should have the following elements in place:
Graduate nursing degree
Registered Nurse (RN) or Advanced Practice Registered Nurse (APRN) license
3.0 GPA
Copies of college and advanced study transcripts
Letters of intent
Letters of recommendation
A completed program application
Some schools may have different requirements. For instance, the University of Utah requires applicants to the APRN post-graduate certificate program to complete a personal interview.
Post-Graduate Certificate in Nursing Classes and Courses
To earn a post-graduate certificate in nursing in Utah, you typically have to complete a range of classes in your specialty. The exact courses vary based on the school, the certificate, and career goals. Here is a look at the curriculum for the Nurse Leader: Executive certificate from Weber State University in Ogden, Utah.
Designed to provide you with the information and skills you need to be an effective administrator, this certificate requires the following courses:
Leadership and accountability in advanced nursing
Quality improvement, patient safety and risk issues in patient care delivery
Financial issues in nursing administration
Healthcare economy
Nurse leader: executive residency
Program Length
Post-master's nursing programs are relatively short. For instance, the graduate certificate programs at Weber State University only require you to complete 10 to 15 credit hours. Similarly, the University of Utah offers a nursing education certificate which requires 15 credit hours and takes two semesters to complete. However, programs can take longer if you're working full-time and pursuing your education part-time.
Tuition and Cost of Attendance
The cost of obtaining a post-graduate certificate can also vary depending on the school, the area of study, and how many credit hours you need. For example, if you study acute gerontology at the University of Utah, you should expect to pay about $10,000 for tuition and fees for 15 credit hours. This rate is for in-state residents. Remember you also need to budget for living expenses, books, travel, and other costs.
Online Post-Graduate Certificate in Nursing Programs in Utah
An online program allows you to continue working at your current nursing job. You don't have to leave your home, live in dorms, or move for this type of program. Instead, you can study online at your convenience – no matter your geographic location.
Featured Online School
The post-graduate nursing certificates from Weber State University are offered completely online. This school invites you to enhance your existing master's in nursing (MSN) with an educator or executive certificate. Certificates are awarded upon completion of 4-6 graduate-level specialty courses, totaling 10-16 credit hours.
Post-Graduate Certificate in Nursing Career Pathways in Utah
Obtaining a post-graduate nursing certificate in Utah provides you with specialized training so that you can take care of special populations, perform tasks traditionally assigned to doctors, and further your career. In Utah, some of the most popular post-master's nursing career pathways include the following:
Post-Graduate Nursing Certificate Salary and Job Outlook
Nursing careers can be extremely lucrative because the industry has a lot of demand, and when you add a postgraduate or post-master's certificate to your resume, you become even more marketable. According to the Bureau of Labor Statistics (BLS), advanced practice nurses with master's degree earn a median annual income of over $113,000. This number is likely to get higher when you have a post-master's certificate, and the industry is set to grow by 28% between 2018 and 2028. In Utah, the median annual wage for a nurse practitioner is $105,000.
List of Utah Post-Graduate Certificate in Nursing Programs
To learn more about post-graduate nursing certificates in Utah, check out these links to the programs in the Beehive State:
Ogden, UT
Graduate Certificate Programs
3848 Harrison Blvd
Ogden
,
UT
84408
(801) 626-6000
Salt Lake City, UT
Graduate Certificate Programs
10 South 2000 East
Salt Lake City
,
UT
84112
(801) 581-3414
South Jordan, UT
Graduate Certificate Programs
10920 S. River Front Parkway
South Jordan
,
UT
84905
(801) 302-2600
Are we missing your school's program or need to update information listed? Please contact us so we can make the necessary changes.