Best Alabama RN to BSN Programs
Updated/Verified: Feb 24, 2021 | RegisteredNursing.org Staff Writers
With the recent national upswing in the demand for advanced registered nursing, Alabama has increased opportunities for current registered nurses (RNs) to further their careers with a Bachelor of Science in Nursing degree, via the popular RN to BSN route. This will enable current RNs in the state to increase their career options as well as their earning potential.
2021 - Best Online RN to BSN Programs in Alabama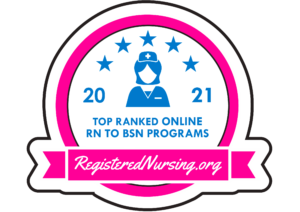 Deciding to earn a BSN is a big step for an RN. Online RN to BSN programs can make the choice a lot easier. Finding the best online RN to BSN program, however, is of great importance. Alabama is home to many options, and we have ranked the top online RN to BSN programs in the state for your convenience. Check out our list below and be one step closer to the nursing degree (and career) of your dreams.
For more information on our top nursing school rankings, visit our Methodology Page (https://www.registerednursing.org/rankings-methodology/).
#1
University of South Alabama

Mobile, AL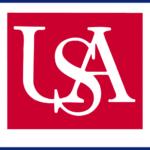 The University of South Alabama in Mobile offers an online RN to BSN Professional Component program help RNs advance their education. The program consists of six online courses that can be completed in as little as 2 semesters of study. The curriculum includes classes such as Leadership and Management Roles for Professional Nursing Practice, Clinical Prevention and Population Health, and others.
Tuition & Fees:
Quick Facts:
School has a Hospital Affiliation
Public 4-Year
Program requires 24 total credit hours
#2
Jacksonville State University

Jacksonville, AL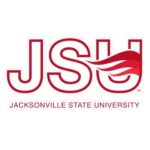 Jacksonville State University makes it easy for ADN-educated RNs to earn a BSN in just one calendar year. JSU's online STEP (Strategic Teaching for Enhanced Professional Preparation) RN to BSN program offers both full-time and part-time study options, as well as 3 entry points per year (Fall, Spring, and Summer semesters). The curriculum includes courses such as Professional Roles and Issues, Nursing Management and Leadership, Health Assessment Across the Lifespan, and others.
Tuition & Fees:
Quick Facts:
Public 4-Year
Some grad programs offered online
No waiting list for the RN to BSN program
#3
The University of Alabama in Huntsville

Huntsville, AL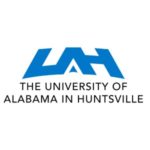 Those looking for a 100% online RN to BSN program in Alabama can opt for the program through the University of Alabama in Huntsville. Students can complete the required 26 credit-hours (7 total courses) in a full or part-time format, and many students can complete the full program in just 12 months. Those interested can enter the program at multiple times throughout the year.
Tuition & Fees:
Quick Facts:
Public 4-Year
Tuition and fees for the program are less than $11,000
Each course delivered in a 7-week format
Admissions Requirements for Alabama RN to BSN Programs
Once you've decided to continue your nursing education with a BSN, you'll need to look at the different schools in the state that offer the program, and the requirements necessary to gain admission. It's wise to check with the Alabama Board of Nursing to see which schools offer approved programs. While requirements may differ depending on the school, the following is a general guide to what you might encounter:
Submission of a completed RN-BSN Nursing Application Packet along with any application fees
Minimum GPA of 2.50 for all prerequisite courses
Minimum overall GPA of 2.0
Submission of all required medical information and evidence of health insurance
Completion of an accredited diploma or associate's degree in nursing, and a current unrestricted registered nursing license
RN to BSN Classes & Courses
The RN to BSN curriculum consists of a variety of specialized nursing courses, some of which involve practice-based clinical assignments. For example, the University of South Alabama College of Nursing offers the following courses as part of their RN to BSN program:
Concepts of Professional Nursing
Healthcare Leadership/Collaboration
Pathophysiology and Trends
Community Health
Online RN to BSN Programs in Alabama
Those pursuing an advanced nursing degree may be intending to do so while currently employed as a registered nurse. Because of this, many schools in Alabama are now offering online RN to BSN programs to offer maximum flexibility for their students.
Featured Online School
The University of Alabama's online RN to BSN program is designed to put nurses in charge of their future. This program is fully accredited by the Commission on Collegiate Nursing Education (CCNE), so prospective students can rest assured that while they may be taking classes from home, they will still be receiving a quality education. Students enrolled in this program can expect to complete 25 credit hours of nursing courses once they complete the classes needed to meet the University's core curriculum requirements.
Admissions and Program Length
Most RN to BSN programs in the state are comprised of two components: the first is the pre-professional component, consisting of prerequisite general education courses which may include English Composition, Statistics, General Psychology, and others. The second is the professional component, in which specific nursing courses are completed. These nursing courses may include Nursing Informatics for Registered Nurses, Role Transition in Baccalaureate Nursing, Complex Client Systems for Registered Nurses, and more. In general, anywhere from roughly 25-31 credit hours in professional nursing courses will be required to graduate, and students are typically admitted starting in Fall, Spring, or Summer semesters.
Tuition and Cost of Attendance
Tuition and costs can vary depending on which school you choose, but there are many affordable options based out of Alabama. The University of Alabama's "Bama by Distance" online RN to BSN tuition costs approximately $346 per credit hour, with 25 credit hours of nursing courses required. Keep in mind that there may be additional costs for course materials.
Does an RN to BSN Increase My Salary?
If you're looking for advancement in your nursing career, completing your BSN can help you get there. Nurses with this level of education can find higher-ranking jobs in pediatrics, surgery, ICU, and other important nursing environments.
RN to BSN Salary Comparison in Alabama
In addition to job status, completing a BSN will offer increased salary opportunities. While the Bureau of Labor Statistics does not differentiate between an RN with an ADN and one with a BSN, it does report that in 2015 the median salary for an RN in Alabama was $56,890. Nurses with a BSN, however, can expect to be at the higher end of the pay scale than those with a lower degree. BSN prepared nurses are also eligible for increased earnings from managerial and leadership opportunities - which may not be as accessible to nurses who don't hold a bachelor's degree.
2021 List of RN to BSN Programs in Alabama
As with many professional fields, more advanced credentials result in a wider variety of professional opportunities and greater pay. At present, the American Association of Colleges of Nursing lists about a dozen RN to BSN programs throughout the state. Programs like these, focus on nurses who already have an associate's degree in nursing but who wish to upgrade to a Bachelor of Science in Nursing. These colleges and universities rely on the professionalism and variety of candidates to offer a robust learning environment. Education is well worth the cost - in an equal comparison, the average Alabama ADN who upgrades to BSN earns about $3,000 more per year.
Find RN to BSN Programs By City:
Program
Website

Auburn University at Montgomery

Online Campus

School of Nursing

7430 East Drive

Montgomery

,

AL

36117

(334) 244-3000

conhs.aum.edu

Jacksonville State University

Online

Lurleen B. Wallace College of Nursing

700 Pelham Road, North

Jacksonville

,

AL

36265-9982

(256) 782-5428

jsu.edu

Oakwood University

Campus

School of Nursing & Health Professions

7000 Adventist Blvd NW

Huntsville

,

AL

35896

oakwood.edu

The University of Alabama

Online Campus

Capstone College of Nursing

Box 870358

Tuscaloosa

,

AL

35401

(205) 348-1040

nursing.ua.edu

The University of Alabama in Huntsville

Online

College of Nursing

301 Sparkman Drive

Huntsville

,

AL

35899

(256) 824-6345

online.uah.edu

Tuskegee University

Campus

School of Nursing and Allied Health

209 Basil O'Connor Hall

Tuskegee

,

AL

36088

tuskegee.edu

University of Alabama at Birmingham

Campus

School of Nursing

1720 Second Avenue South, NB 204

Birmingham

,

AL

35294-1210

(205) 934-5360

uab.edu

University of Mobile

Online

School of Nursing

5735 College Parkway

Mobile

,

AL

36613-2842

(251) 442-2446

umobile.edu

University of North Alabama

Online

College of Nursing and Allied Health

One Harrison Place, UNA Box 5054

Florence

,

AL

35632-0001

(256) 765-6301

una.edu

University of South Alabama

Online

College of Nursing

5721 USA Dr. N. Room 3083

Mobile

,

AL

36688-0002

(251) 445-9400

southalabama.edu
Are we missing your school's program or need to update information listed? Please contact us so we can make the necessary changes.