Nursing Programs in Montgomery, AL
With a low cost of living and a rich history, nurses living in and around the city of Montgomery, Alabama can earn a contented wage and enjoy the region's take-it-as-it-comes pace of life. Nurses who reside in Montgomery can earn approximately $24 – $32 per hour per PayScale.com, depending on where they work and the years of experience they have. With a stable population, nurses in the area can have a meaningful effect on the lives of patients. Alabama residents suffer from disproportionately high rates of diabetes and related chronic ailments. As such, the call for LPNs, Nurse Practitioners, and other RNs to provide high-quality patient care is vast.
To get started in nursing or to advance your nursing career, check out our accredited program listings sections below: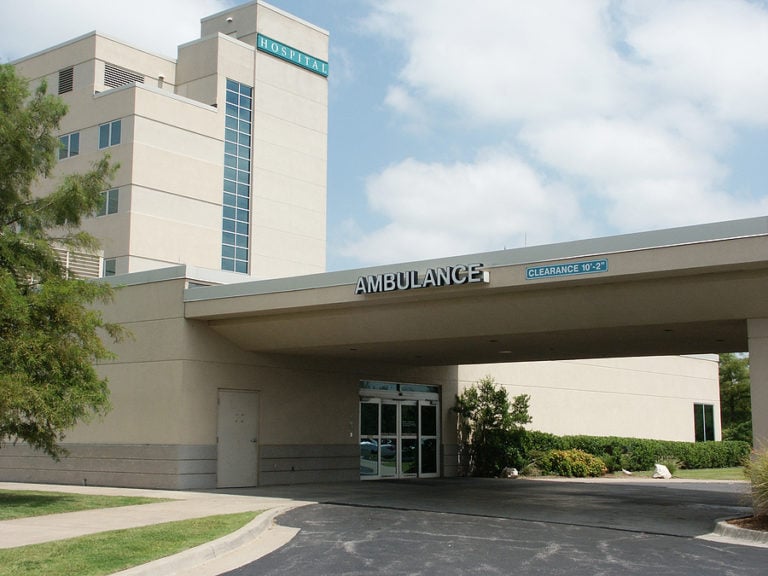 Entry-Level ADN & BSN Programs in Montgomery, AL
In almost all instances, nurses of all levels spend far more time with their patients than physicians or any other healthcare worker. As such nurses of every background have the greatest opportunity to impact patients. Due to intensive education and bridge degree programs, those looking to work as a nurse can choose to start their vocation as an LPN, RN, or even an RN with a bachelor's degree.
LPN to RN Programs
Licensed Practical Nurses spend a significant portion of their workday talking with patients, checking their vital signs, and taking down their information. As important as this work is, nurses can provide additional treatments for patients by becoming RNs. Southern Union State Community College, located about an hour from Montgomery, Alabama, offers a fast-track LPN to RN bridge program that allows nurses to do just that. Incorporating classroom and clinical learning, the mobility track gets students all set for the NCLEX-RN exam.
ADN Programs
Do you want to become a licensed Registered Nurse in the shortest time possible? In most cases, the fastest way to earn an RN is to complete an Associate of Science in Nursing (ASN) degree at a local Montgomery technical or career college. The 2 to 3 year ASN degree option at Fortis College, a private career school, teaches students the knowledge and hands-on clinical experiences to perform at optimal levels and be eligible for the NCLEX-RN. Students who pass the exam can apply for entry-level nursing openings at hospitals, medical centers, and outpatient facilities.
Direct-Entry BSN Programs
Launch your healthcare career with prime earning potential when you have your BSN degree. Auburn University's traditional Bachelor of Science in Nursing is recognized for its superior quality and record of excellence. The competitive-entry, full-time program in Montgomery, AL includes intensive classroom learning as well as clinicals so graduates are ready to care for patients immediately following graduation. It satisfactorily readies students to pass the NCLEX exam.
Find out more about Alabama Accelerated BSN Programs.
School
Contact Information

Auburn University at Montgomery

7400 East Dr

Montgomery

,

AL

36117

(334) 244-3000

Troy University - Montgomery

231 Montgomery St

Montgomery

,

AL

36104

(334) 241-9500
RN to BSN Programs in Montgomery, AL
For professional Registered Nurses, career advancement can happen more quickly by taking advantage of fast-moving bridge RN to BSN programs. More nursing schools in Montgomery, AL offer this fast track in order to better staff regional hospitals and medical clinics with bachelor-prepared nurses.
RN to BSN Programs
Top-ranked hospitals, medical clinics, and outpatient centers strongly prefer to hire RNs with a Bachelor's of Science in Nursing degrees. Nurses in Montgomery, Alabama know that a BSN would allow them to have more control of their career track. Troy University's RN Mobility option (commonly referred to as RN to BSN bridge) allows RNs to complete their degrees by taking online classes on their schedules. Clinicals may be done at locations of the student's choosing in most situations.
Find out more about Alabama RN to BSN Programs.
School
Contact Information

Auburn University at Montgomery

7430 East Drive

Montgomery

,

AL

36117

(334) 244-3000

Calhoun Community College

6250 Hwy. 31 North

Tanner

,

AL

(256) 306-2500

Coastal Alabama Community College

1900 US-31

Bay Minette

,

AL

(251) 580-2200

Southern Union Community College

1701 Lafayette Pkwy

Opelika

,

AL

(334) 745-6437
APRN & Nurse Practitioner Programs in Montgomery, AL
Nurses can benefit from higher compensation levels and greater autonomy when they pursue advanced practice nursing roles such as Nurse Practitioners. The need in Montgomery, AL for these specialist nurses is high because the region has a higher than average percentage of the population with chronic ailments. Nurses with MSN degrees or higher are better equipped to address these challenges.
MSN Programs
Bedside nurses can make a difference in the lives of their patients by caring for their needs as well as educating them on how to better care for themselves. Courses can be taken full or part-time at the pace that works best for the student. Online options for theory classes are available.
Find out more about Alabama Nurse Practitioner Programs.
DNP Programs
Veteran nurses with master's degrees can become healthcare experts and leaders in their industry when they pursue their Doctorate of Nursing Practice degree. Auburn University in Auburn, Alabama (less than an hour outside of Montgomery) trains nurses to practice at the highest clinical level. The DNP is the terminal degree for the field of nursing. Developing patient-focused healthcare policies as well as improving health outcomes are key components of the curriculum.
Learn more about Alabama DNP Programs.
School
Contact Information

Auburn University at Montgomery

7400 East Drive

Montgomery

,

AL

36117

(334) 244-3000