Illinois RN to BSN Programs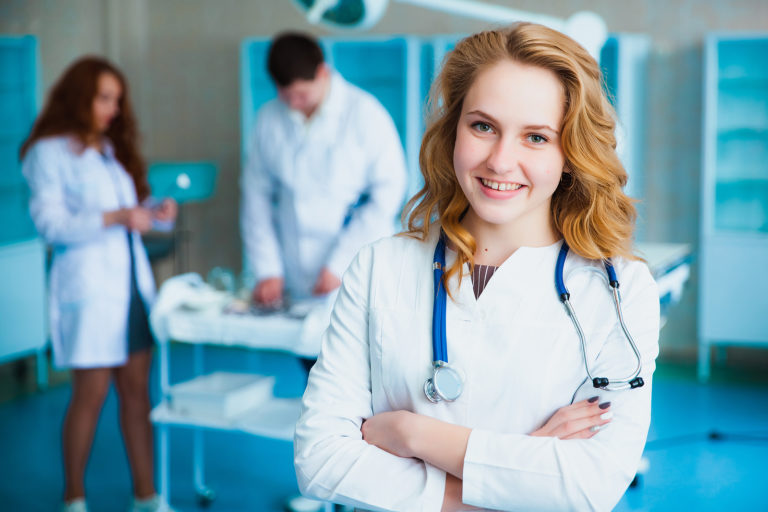 As the healthcare industry shifts its focus to higher quality patient care, many registered nurses (RNs) are feeling the need to continue their nursing education. Illinois is a great state for nurses who have previously completed an Associate's Degree in Nursing to pursue a Bachelor's of Science in Nursing. With a plethora of schools in the state offering RN to BSN programs just for this purpose, there's never been a better time for RNs to advance their careers.
2023 - Best Online RN to BSN Programs in Illinois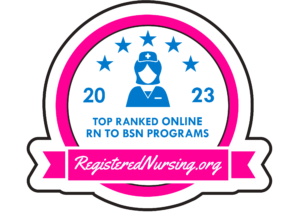 For ambitious RNs looking to advance their careers, the RN to BSN program is an excellent choice. Building upon the RN's prior knowledge and experience, an RN to BSN program can lead to more job prospects and higher pay. Online options are widely available to help busy nurses fit in their studies. Choosing the right online option, however, can be challenging. That's why we have ranked the top online RN to BSN programs in Illinois. Take a look at our rankings below to get started.
For more information on our top nursing school rankings, visit our Methodology Page (https://www.registerednursing.org/rankings-methodology/).
Admissions Requirements for Illinois RN to BSN Programs
The admissions process for an RN to BSN program is not unlike other college admissions; if you apply within the stated timeframe and meet the requirements, you have a great chance of being accepted. Below are some highlights of entrance requirements in the state:
Must show proof of current licensure as an RN in the state of Illinois
Must be a graduate of a state-approved diploma, associate degree program, or foreign nursing program
Must submit official transcripts from all colleges attended
Minimum GPA of 2.5 is required
RN to BSN Classes & Courses
RN to BSN programs require a mix of non-nursing support courses, general education courses, electives, and nursing courses. Required nursing courses at Romeoville's Lewis University include:
Evidence-Based Practice
Concepts of Professional Nursing
Health Assessment/Health Promotion
Pharmacotherapeutics for the Registered Nurse
Professional Development and Leadership
Online RN to BSN Programs in Illinois
Completing an RN to BSN program while employed as an RN can be challenging. That's why many schools have begun offering online RN to BSN programs, giving working RNs the flexibility they need to earn their degrees. These programs allow students to work at their own pace from the comfort of their own homes.
Admissions and Program Length
RN to BSN programs tend to be highly flexible, and most students can attend either part-time or full-time. Once any general education requirements are completed, full-time students can generally complete the program in 3 semesters if they include the Summer semester. Part-time students can finish in roughly 5 semesters.
Tuition and Cost of Attendance
Tuition and fees across schools in the state can vary, so it's always a good idea to compare thoroughly before deciding on the right program for you. As an example, the University of Illinois at Chicago charges approximately $330 per credit for tuition plus an $18 per credit IT and library fee for its 30-credit RN to BSN program. This figure does not include additional expenses such as textbooks, fees, or other course materials.
Does an RN to BSN Increase My Salary?
An RN to BSN does more than just increase salary potential; it opens to door to a wider array of nursing specialties and the opportunity for higher-level advancement. Those wanting managerial or other nursing leadership roles will need at least a BSN, and many niche nursing jobs these days require one as well. These prestigious nursing roles come with a higher paycheck, offsetting the expense of degree completion.
RN to BSN Salary Comparison in Illinois
Many are surprised to learn that the earnings range for a registered nurse can vary wildly. Things like experience, location of practice, and education level undoubtedly impact the amount an RN can earn. Payscale lists the wage range for an RN in Chicago, IL at between $57,000 and $90,000 annually. It stands to reason that nurses with more education will have the ability to reach the higher end of that range.
2023 List of RN to BSN Programs in Illinois
Becoming a BSN (Bachelor's of Science in Nursing) Nurse in Illinois has become an easier process, especially for nurses already in the field and are looking to upgrade their degree. The state has more than 20 schools offering the program and some of which are offering scholarships to nurses that are wanting to upgrade their skills. BSN nurses in the state see the advantages of moving forward with their degree in a number of ways, which includes about $25,000 more yearly salary than an ADN nurse, as well as job advancement opportunities, etc. The state is looking to support and mentor individuals in their quest for a higher degree of education.
Find RN to BSN Programs By City:
Bourbonnais, IL
Charleston, IL
Chicago, IL
DeKalb, IL
Decatur, IL
Downers Grove, IL
Edwardsville, IL
Elmhurst, IL
Joliet, IL
Lebanon, IL
Lisle, IL
Macomb, IL
Normal, IL
Peoria, IL
Quincy, IL
Rock Island, IL
Romeoville, IL
Springfield, IL
University Park, IL
Are we missing your school's program or need to update information listed? Please contact us so we can make the necessary changes.