Louisiana RN to BSN Programs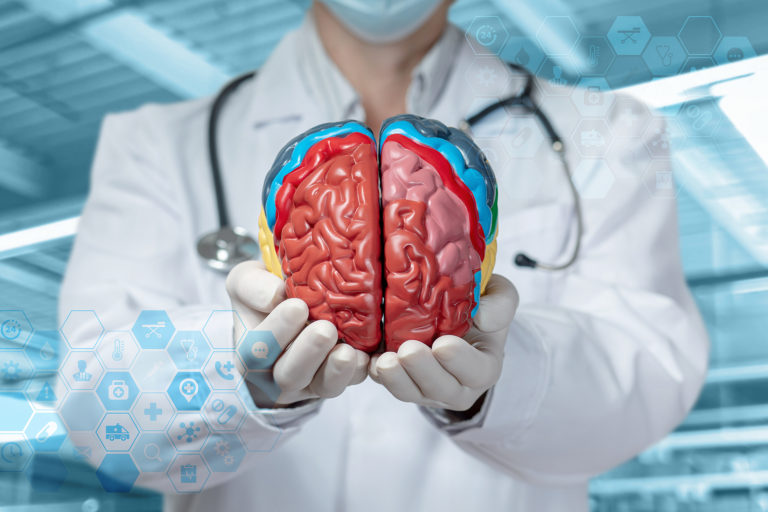 Hospitals and healthcare facilities across the country are placing more emphasis on highly skilled, quality nursing care. With registered nurses (RNs) making crucial care decisions on a daily basis, it's no wonder why employers in Louisiana are interested in nurses with a Bachelor's of Science in Nursing (BSN) degree. For RNs who only have an Associate's Degree in Nursing, one of the state's many RN to BSN programs can get them where they need to go.
2023 - Best Online RN to BSN Programs in Louisiana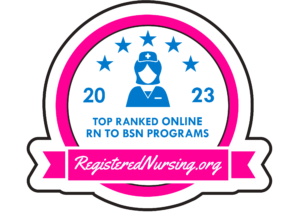 As more hospitals and healthcare employers move to hire RNs that hold a BSN degree or higher, there's never been a better time for ADN or diploma-educated RNs to take the next step in their careers. RN to BSN programs exist to bridge this gap and give nurses the skills and knowledge needed to hold higher nursing positions, and online options make it especially convenient. To help nurses choose the right program in Louisiana, we have ranked the top online RN to BSN programs in the state. Check out our rankings below and find the perfect program for you.
For more information on our top nursing school rankings, visit our Methodology Page (https://www.registerednursing.org/rankings-methodology/).
Franciscan Missionaries of Our Lady University
Students in the online RN to BSN program at Franciscan Missionaries of Our Lady University can study and complete coursework at their leisure in the mornings, evenings, or afternoons. The flexible program teaches integrative nursing care across the lifespan and the broader health continuum.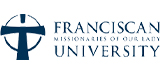 Quick Facts:
Awarded Louisiana's Nursing School of the Year

Alum may receive tuition benefits


Clinicals may be completed at work
Louisiana State University
Nursing students earn the same recognized degree as in-person students in Louisiana State University's fast-moving online RN to BSN program. From Ethical Dilemmas in Nursing and health assessment to nursing informatics and pathophysiology, students graduate all set to handle today's nursing challenges.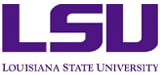 Quick Facts:
Affordable and accessible program

Large alumni network around the world


Designed for 14-month completion
University of Louisiana at Lafayette
Registered Nurses can give their careers a shot in the arm when they enroll in the online RN to BSN program at the University of Louisiana at Lafayette. The affordable and recognized state school enables RNs to gain clinical, community health, and leadership competencies while they learn at their convenience.
Quick Facts:
Pay as you go payment option

Dedicated to student achievement


12-month graduation is possible
Admissions Requirements for Louisiana RN to BSN Programs
Advancing a nursing career via an RN to BSN program starts with gaining admission to a great school. While entrance requirements may differ from school to school, the following is a sample of some of the typical requirements that schools in the state list:
Must have earned an Associate's Degree in Nursing from an accredited college or university
Must have completed all prerequisite courses
Minimum GPA of 2.8
Unencumbered RN license in the state of Louisiana
RN to BSN Classes & Courses
Once prerequisite and general education courses are completed, RN to BSN students take specialized upper-division nursing courses as part of the curriculum. LSU Health New Orleans School of Nursing provides the following nursing courses as part of their program:
NURS 3375: Introduction to Professional Nursing Practice
NURS 4357: Population-Focused Nursing: Theory
NURS 3370: Research in Nursing
NURS 4379: Leadership in the Health Care System
NURS 4346: Gerontology
Online RN to BSN Programs in Louisiana
As many students completing a BSN continuation program are current working RNs and have otherwise busy schedules, more and more schools are offering online RN to BSN options. These programs allow students to move through the coursework at a pace that works for them. Those enrolled in an online RN to BSN program can expect to receive the same quality education that they would in a classroom setting.
Admissions and Program Length
With full-time study and completion of prerequisites, students can generally finish an RN to BSN program in as little as 12 months. If part-time study is preferred, students can stretch the program out to nearly two years if desired. Most schools also offer program start times multiple times a year, and once a student is accepted, they can start earning their degree almost immediately.
Tuition and Cost of Attendance
Tuition can fluctuate based on how many credits a student is able to transfer over from their ADN education. The total RN to BSN program cost at LSU of Alexandria is roughly $291 per credit hour. This does not include additional mandatory fees, such as an application fee, or any required textbooks or course materials. Financial aid is available for those who qualify. Tuition and fees can change each year, so check your school of choice for current figures.
Does an RN to BSN Increase My Salary?
Many RNs wonder how they can make more money. Job advancement, better career opportunities, and a higher salary are just some of the advantageous results of completing an RN to BSN program and obtaining your baccalaureate degree. Many specialty nursing jobs require at least a BSN in order to be eligible, and the industry is trending toward higher education for nurses in general, so those looking toward their future will find it valuable to have a BSN degree.
RN to BSN Salary Comparison in Louisiana
Registered nursing salaries are based on a lot of factors, including what type of facility you work in, whether you are in a large city or a more rural area, and how much overall experience you have. One of the biggest factors in determining salary, however, is the level of education. Glassdoor reports that an RN in New Orleans, LA, makes between $48,000 and $88,000 per year, with the average RN making roughly $65,000. Nurses wanting to work their way up to the higher end of the pay ladder will undoubtedly need a BSN degree.
2023 List of RN to BSN Programs in Louisiana
RN to BSN programs are being promoted throughout the state with offerings through more than 10 different institutions. Nurses are seeing the advantage to becoming a BSN nurse with an increase in salaries, additional responsibilities being given, and having more marketable skills for advancement opportunities. BSN nurses in the state look to earn around $3,000 more per year than an ADN nurse, which over time can accumulate to being worth almost another year's salary. Be the change in the nursing field and advance your career with a BSN degree.
Find RN to BSN Programs By City:
Alexandria, LA
Baton Rouge, LA
Hammond, LA
Lafayette, LA
Lake Charles, LA
Monroe, LA
Natchitoches, LA
New Orleans, LA
Thibodaux, LA
Are we missing your school's program or need to update information listed? Please contact us so we can make the necessary changes.