Nursing Programs in New Orleans, LA
Many metropolitans across the nation are facing a nursing shortage, and this includes New Orleans, the Crescent City. Baby boomers will need nurses and other health care professionals in larger numbers. Registered nurses in Louisiana, specifically New Orleans, can earn a desirable wage of $70K to $80K per year according to Salary.com. Regional hospitals offer bonuses and other enticements to attract RNs with advanced degrees and certs. New Orleans-area universities are offering more accredited nursing programs in a working nurse-focused format to accommodate nurses' busy schedules.
To get started in nursing or to advance your nursing career, check out our accredited program listings sections below: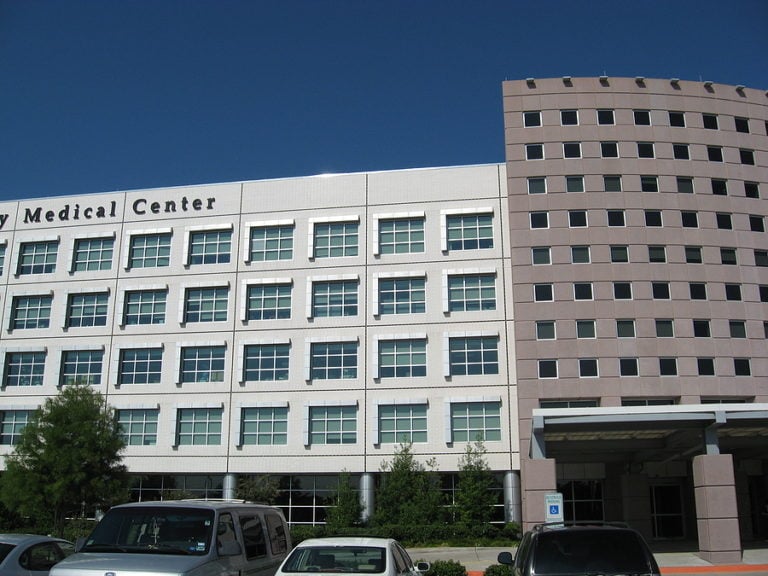 Entry-Level ADN & BSN Programs in New Orleans, LA
Whether you like to jump in to the deep end of the pool or touch the shallow end with your toe, students interested in becoming working nurses will find a variety of entry-level nursing programs available to them to fit their comfort zones. From two-year Associate Degree in Nursing options to bachelor's degree in nursing offerings, nurses in the New Orleans, Louisiana area can start their programs at their own pace.
LPN to RN Programs
Licensed Practical Nurses are often the ones who interact with patients the most. They talk to them about the health problems they're having and relay this information to senior nurse. LPNs, however, can do more and earn more when they get their Registered Nurse (RN) credential. With many learning centers across New Orleans, Louisiana, Delgado Community College offers an LPN to RN option. The transition program offers four different avenues for LPNs to advance their careers, including a traditional and a credit examination option.
ADN Programs
Associate Degree in Nursing (ADN) education paths generally require two years of study and are offered at junior or community colleges. With a focus on fundamentals, ADN programs teach students what they need to know to enter the ever-changing field of nursing. Delgado Community College in New Orleans, LA offers the complete package for students entering their ADN program. Whether students are current LPNs or just starting out, the college provides them with both career and educational paths to complete their goals. Graduates of the accredited program are prepared to sit for the National Council Licensure Examination for RNs.
Direct-Entry BSN Programs
Established Bachelor of Science in Nursing programs can ensure that students gain a strong foundation of nursing fundamentals in theory and practice. University of Holy Cross, a Catholic institute, offers a well-respected BSN program at its New Orleans, LA campus. In addition to teaching students nursing essentials, the program gives students a solid liberal arts background. It incorporates technology learnings so students are prepared to enter the modern healthcare workplace.
Find out more about Louisiana Accelerated BSN Programs
New Orleans RN Program NCLEX-RN Pass Rates
Top Ranked Accredited Nursing Programs in New Orleans
Listed below are the top nursing schools in New Orleans based on our RegisteredNursing.org RN program rankings for Louisiana out of 26 other accredited programs offered in the state:
LSU Health Sciences Center New Orleans - #4
University of Holy Cross - #5
RN to BSN/MSN Programs in New Orleans, LA
Created to skip the hassles of going back to college to earn your degree, bridge programs allow registered nurses to earn their Bachelor of Science in Nursing or Master of Science in Nursing at an accelerated rate. Focusing on coursework essentials, clinical experiences, and making the most of previously earned credit hours, these transitional education programs make it inviting for working nurses to go back to school and complete their degrees.
RN to BSN Programs
Working registered nurses can raise their career capabilities a peg when they complete their Bachelor of Science in Nursing education. In addition to taking on higher level job duties and providing more services to patients, nurses with a BSN can negotiate a higher wage and have greater job security. Upper Iowa University, which has a Learning Center in New Orleans, Louisiana, offers expediency focused RN to BSN program in an online and on-ground mixed format. It teaches students theoretical understanding, evidence-based clinical practice, as well as current healthcare technologies so students can apply their education to their jobs right away.
Find out more about Louisiana RN to BSN Programs
RN to MSN Programs
ADN-educated nurses looking to enter more advanced practice roles, such as the nurse practitioner role, may be interested in an RN to MSN bridge program. These programs may culminate in both a BSN and MSN degree, or an MSN degree only. Loyola University New Orleans offers an RN to MSN pathway designed for those with an ADN or nursing diploma and a non-nursing bachelor's degree.
Find out more about Louisiana RN to MSN Programs
APRN & Nurse Practitioner Programs in New Orleans, LA
In hospitals and medical facilities, Registered Nurses are stepping up and performing higher level roles in patient care. For instance, Advanced Practice Registered Nurses (APRNs) are now developing long term treatment plans for patients with chronic conditions. Universities across the New Orleans, LA area are adding more APRN programs to train nurses quickly and improve patient care at the city and state level.
MSN Programs
Master's of Science in Nursing curriculums educate nurses on fundamentals, advanced theory, specializations and more. Typically offered in online, on-campus and hybrid formats, MSN programs can be a full or part-time undertaking. Most are designed to be completed during flexible timeframes so nurses can continue working while elevating their careers. LSU Health New Orleans, offers a deliberate, speed-focused program where the theoretical and clinical learnings are taught at the same time. This allows rapid absorption of learning for time-strapped students.
Find out more about Louisiana Nurse Practitioner Programs
Post-Master's Certificate Programs
For many experienced nurses, entering an area of specialization can enable them to achieve the peak of their profession. Advanced nursing professionals in the New Orleans, LA area can earn their post-graduate certification in a blend of online and clinical settings. For working nurses, this means they don't have to take time off from their everyday jobs to earn a cert.
Find out more about Louisiana Post-Master's Certificate Programs
DNP & Ph.D. Programs
Earning a terminal degree in nursing is a considerable undertaking for nurses who wish to attain the pinnacle of their profession. Doctor of Nursing Practice (DNP) programs teach students to become leaders in the larger healthcare field. Loyola University New Orleans, offers DNP options, including Family Nurse Practitioner and Executive Leadership tracks in an online format. These offerings allow nurses to become leaders at the current hospital or place of work in less time.
Find out more about New Orleans DNP Programs