Nursing Programs in Shreveport, LA
Nestled along the Red River, Shreveport offers its residents a relaxed pace of life. As the state's third-largest city, Shreveport, Louisiana is known for its floating casinos as well as its historic sites and landmarks. Nurses in Shreveport can earn more than the national average – about $68,000 per year — according to Salary.com, which is especially nice considering the region is less costly when compared to the rest of the country. By earning an advanced degree or certification, Registered Nurses in northwestern Louisiana, close to the Texas and Arkansas borders, can earn even more.
To get started in nursing or to advance your nursing career, check out our accredited program listings sections below: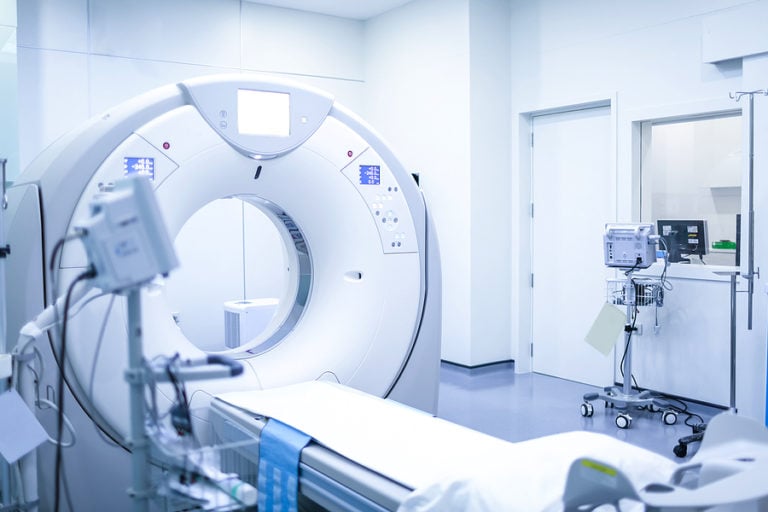 Entry-Level ADN & BSN Programs in Shreveport, LA
Staff nurses help the sick heal while also earning a solid wage for themselves and their families. Those considering entering the much-needed healthcare vocation have many options available to them, including entry-level LPN to RN, ADN, and BSN. Each educational starting point has its own advantages and drawbacks, considering career options, starting salary, level of patient responsibility and more.
LPN to RN Programs
Professional Registered Nurses play a key role in patient care and recovery. Though Licensed Practical Nurses tend to patients' basic needs, they can do more to help patients return to health when they obtain their RN. Southern University at Shreveport provides Louisiana LPNs with a fast track program to getting their RNs. Students also earn their Associate of Science in Nursing (ASN) degree by completing the bridge LPN to RN track. The curriculum includes individualization learning and high levels of student and faculty interaction. Graduates are well suited to sit for the NCLEX.
ADN Programs
Many professions require a four-year degree in order to earn a comfortable living. However, with the rise of demand for healthcare professionals today, Registered Nurses with only an associate's degree can earn as much or more than others with a bachelor's degree. The affordably priced Bossier Parish Community College (BPCC) outside of Shreveport, LA offers a student-focused Associate of Science in Nursing (ASN) program.  It is complete with modern skills laboratory as well as clinical experiences and simulations. Graduates of the quality, academic-rich program are ready to sit for the NCLEX exam.
Direct-Entry BSN Programs
Step into a career in nursing with a BSN and begin your career at the mid-level. Nurses with four-year degrees in most cases can perform duties that nurses with associate's degrees can't do even if those nurses have more on-the-job experience. Grambling State University, located about an hour outside of Shreveport, offers a comprehensive Bachelor of Science in Nursing that educates students on critical thinking and decision making as well as fundamentals of nursing, health assessment, and community health. Program graduates are taught the knowledge and skills they need to test for the NCLEX.
Find out more about Louisiana Accelerated BSN Programs.
School
Contact Information

Bossier Parish Community College

6220 E Texas St

Bossier City

,

LA

71111

(318) 678-6000

Southern University at Shreveport

3050 Martin Luther King Jr. Dr

Shreveport

,

LA

71107

(318) 670-6000
APRN & Nurse Practitioner Programs in Shreveport, LA
In many underserved communities in Shreveport, LA, and elsewhere, Nurse Practitioners are filling the healthcare gaps by providing quality basic care to young, middle-aged and elderly patients. Nurses who have ever thought about becoming nursing leaders or practitioners can do so without taking a break from work by taking advantage of flexible advanced practice nursing programs.
MSN Programs
Nurses can be granted more responsibility when caring for patients when they decide to further their education with a Master of Science in Nursing degree. Simmons University offers a flexible, online MSN program with a Family Nurse Practitioner (FNP) specialty. The option allows for full- or part-time study so working nurses can continue earning their paychecks while they pursue their advanced degrees. Clinicals and rotations can be completed at locations near the student's home or place of work.
Find out more about Louisiana Nurse Practitioner Programs.
Post-Master's Certificate Programs
Nurse Practitioners are stepping up to fill the role of generalized healthcare providers caring for diverse patient populations across the lifespan. Available only to nurses who hold a Master of Science in Nursing, the Post-Master Certificate in Family Nurse Practitioner (PMC FNP) at Northwestern State University gives students the didactic and clinical training to work as FNPs in the field. Graduates of the program can test for the Certification Examination and those who pass can apply for state licensure. Only board-certified FNPs can attain prescriptive authority in the state of Louisiana.
Find out more about Louisiana Post-Master's Certificate Programs.
DNP & Ph.D. Programs
Nurses can leverage their career knowledge and experience by attaining the Doctor of Nursing Practice, a peak degree for nursing. Northwestern State University in Shreveport, Louisiana offers a recognized DNP degree, which focuses on leadership, such as building cross-team partnerships to promote and sustain patient-focused healthcare systems. Graduates are taught to develop and put into place forward-thinking healthcare standards and policies.
Find out more about Louisiana DNP Programs.
School
Contact Information

Louisiana State University-Shreveport

1 University Pl

Shreveport

,

LA

71115

(318) 797-5000