Nursing Programs in Baton Rouge, LA
Registered nurses fill a vital healthcare role, providing compassionate patient care, collaborating with others in the healthcare industry and improving patient health. A rewarding career that provides steady pay, there is an increased demand for skilled nurses in Baton Rouge and throughout the country. Nurses can seek employment with one of Baton Rouge's many area hospitals and healthcare companies, including Our Lady of the Lake Regional Medical Center, Baton Rouge Regional Medical Center or Blue Cross Blue Shield. In Baton Rouge, RNs can expect to earn an average annual salary of $62,145 according to Payscale.com, with a range as high as $89,000 depending on how experienced they are, the type of employer and specialty area. Advanced practice nurses earn even higher salaries, with nurse practitioners in Baton Rouge earning an average of $84,000 per year.
To get started in nursing or to advance your nursing career, check out our accredited program listings sections below: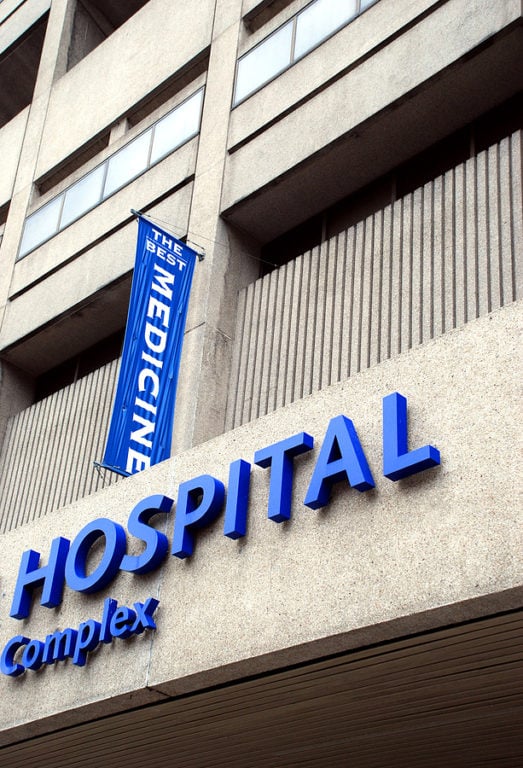 Entry-Level ADN & BSN Programs in Baton Rouge, LA
For those new to nursing, the first step in becoming a registered nurse is enrolling in an entry-level training program that will prepare you for the NCLEX licensing exam and your first job as an RN. In Baton Rouge, licensed practical nurses can expand their skills and earn their RN licensure via an LPN to RN program, and others can choose from Associate's Degree in Nursing programs and Bachelor's Degree in Nursing programs, both of which prepare students for the NCLEX exam but with different completion times and tuition costs.
LPN to RN Programs
Licensed practical nurses (LPNs) have experience providing basic patient care, and for many LPNs becoming an RN opens the door to higher pay and additional career opportunities. LPN to RN programs build upon an LPN's previous training and work experience to provide a pathway to an associate's or bachelor's degree in nursing and preparation for the NCLEX. Baton Rouge Community College offers an LPN to RN program that is designed to help experience practical nurses earn their ADN and take the NCLEX exam.
ADN Programs
Associate's Degree in Nursing (ADN) programs teach aspiring nurses without prior nursing experience about the fundamentals of nursing practice via classroom instruction and hands-on clinical practice hours. ADN programs generally only require a high school diploma or GED as prerequisites and can be completed in a relatively short amount of time. The ADN program at Baton Rouge Community College is an evidence-based care-focused program that offers admissions applications in the spring for the following fall.
Direct-Entry BSN Programs
Bachelor of Science in Nursing (BSN) degrees are generally four-year college degrees that have higher tuition rates than ADN programs. However, BSN programs provide additional training and coursework beyond the associate's degree level and provide graduates with a competitive edge in their job searches as well as higher starting salaries. Franciscan University offers a BSN program that is completed in four years of full-time study and trains nurses to become nurse generalists ready to assume leadership roles in evidence-based care.
Find out more about Louisiana Accelerated BSN Programs.
Baton Rouge RN Program NCLEX-RN Pass Rates
Top Ranked Accredited Nursing Programs in Baton Rouge
Listed below are the top nursing schools in Baton Rouge based on our RegisteredNursing.org RN program rankings for Louisiana out of 26 other accredited programs offered in the state:
Baton Rouge Community College - #9
RN to BSN Programs in Baton Rouge, LA
For nurses with their ADN degrees, earning a bachelor's degree opens the door to higher salaries and additional job opportunities. However, the idea of going back to school can be overwhelming for a working nurse. However, specialized RN to BSN bridge programs make it easier for working nurses to earn a higher degree while continuing to work full- or part-time. RN to BSN programs build upon the existing ADN education and work experience to allow students to finish their bachelor's degree in less time than a traditional direct-entry BSN program.
RN to BSN Programs
William Carey University at Baton Rouge General offers an RN to BSN program that is designed with the working professional in mind. The program is offered in an online format, with the nursing component designed to be completed in just 12 months. General education courses can be taken at the student's individual pace.
Find out more about Louisiana RN to BSN Programs.
APRN & Nurse Practitioner Programs in Baton Rouge, LA
If you are interested in pursuing a career as a nurse practitioner, or as a nurse leader, educator or administrator, an advanced practice nursing degree will prepare you for these important nursing positions. APRN programs are designed for professional nurses who have earned their bachelor's degree, and in many cases are available on a part-time basis or in an online format to accommodate nurses who wish to continue working while they complete their higher degree.
MSN Programs
The MSN program at Southern University and A&M College offers degree pathways for aspiring nurse practitioners, nurse educators, and administrators. The MSN degree program prepares future nurse leaders to become certified for excellence in their practice across diverse healthcare settings. In addition to a BSN degree, applicants must also have two years of professional nursing experience as a prerequisite for entering the MSN program.
Find out more about Louisiana Nurse Practitioner Programs.
DNP Programs
Doctor of Nursing Practice (DNP) and Doctor of Philosophy (Ph.D.) programs are terminal degrees in nursing that prepare RNs with their master's degrees for leadership positions in nursing practice and academia. The DNP program at Southeastern Louisiana University's curriculum includes biostatistics, epidemiology, clinical scholarship, and analytic methods, preventative care, organizational and systems leadership, healthcare policy, project planning and practicum hours. The Ph.D. in Nursing program at Southern University is offered with a focus on scientific research related to vulnerable populations.
Find out more about Louisiana DNP Programs.