Tennessee RN to BSN Programs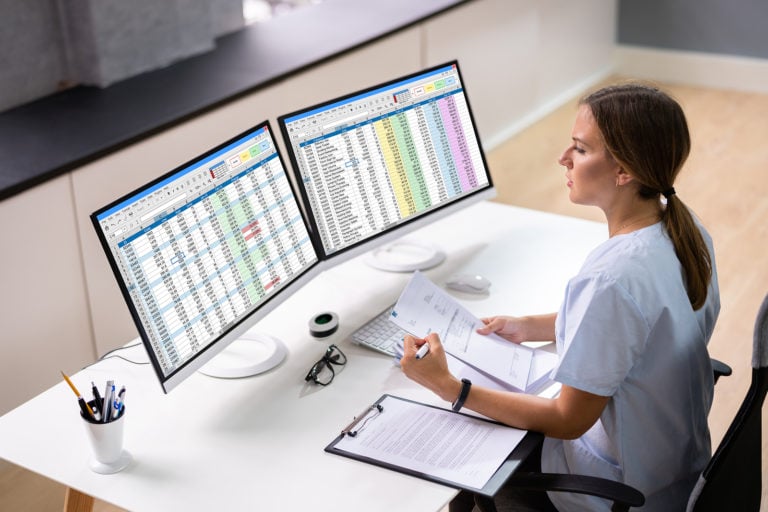 As the field of nursing continues to advance with healthcare changes and emergent technologies and practices, it's important for nurses to stay abreast of evidence-based best practices in the field. To this end, many nurses each year commit to undergoing an RN to BSN program to complete their degree. This advancement, while stressful, opens new pathways for success – both for patients and for nurses themselves.
2023 - Best Online RN to BSN Programs in Tennessee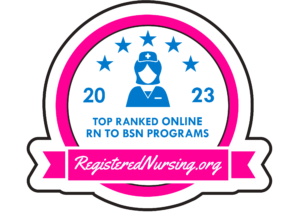 Tennessee RNs who hold an associate's degree or nursing diploma may wish to advance their career options by enrolling in an RN to BSN completion program. These programs are designed specifically for the busy working RN, and can usually be completed swiftly and efficiently. Online RN to BSN options make the process even easier, as students can work through the curriculum on their own time. To find the perfect program, check out our rankings of the top online RN to BSN programs in Tennessee below. We've ranked the best of the best to help you get started on expanding your nursing career.
For more information on our top nursing school rankings, visit our Methodology Page (https://www.registerednursing.org/rankings-methodology/).
Admissions Requirements for Tennessee RN to BSN Programs
Whether you've been in the workforce for a short while or a longer term, returning to the classroom to complete your Bachelor of Science in Nursing (BSN) can seem overwhelming. Below, we've included some of the most common admissions criteria that appear throughout RN to BSN programs in Tennessee.
RN to BSN Classes & Courses
Austin Peay State University in Clarksville strives for the year on year betterment of their online RN to BSN programming with the philosophy that now is the time for nurses to upgrade and update their credentials. Offered fully online, the program offers such courses as the following to help nurses bridge knowledge and experiential gaps between ADN and BSN.
NURS 4151 – Community and Public Health Nursing Clinical
NURS 4170 – Leadership and Management of Professional Nursing
NURS 4171 – Leadership and Management of Professional Nursing Clinical
NURS 4180 Trends and Issues of Professional Nursing
Online RN to BSN Programs in Tennessee
Tennessee has more than 20 colleges, professional schools, and universities that offer the RN to BSN program for nurses who wish to upgrade their ADN credentials. With an emphasis on health outcomes and leadership, nurses will find the theoretical components highly useful to integrate into their practice almost immediately. Online courses are designed to fit around a nurse's other personal and professional commitments.
Admissions and Program Length
There are some differences in RN to BSN program length throughout universities in Tennessee; however, the average seems to be about 12 – 16 months of full-time study. At a part-time pace, students may take up to three years to earn the required number of credits (usually somewhere between 30 and 40). Coupled with ADN transfer credits, students will end the program with a total of about 120 credits and will be eligible for a bachelor of science degree.
Tuition and Cost of Attendance
Students who take part in Cumberland University's program can expect to incur about $550 per credit hour and the course is comprised of approximately 37 core hours. Students should note that they are responsible for buying their own materials, equipment, and textbooks; tuition rates do not cover these expenses. Due to the distance education component of the online RN to BSN program, costs of living, food, and transportation are not included in this tuition estimate.
Does an RN to BSN Increase My Salary?
With more education, the trend is that employees earn more money and nursing is no exception to this. With a BSN degree, have the opportunity to earn greater responsibility and leadership roles. With that capacity comes more pay and upwardly mobile opportunities. For example, BSN-prepared nurses work in ER and trauma, urgent care, and community health initiatives.
RN to BSN Salary Comparison in Tennessee
Tennessee RNs can earn as little as $34,000 or as much as $100,000 plus, depending on the degree that they hold and their experience. Other factors like where they practice can also influence their salary. The single biggest determining factor is whether they hold only an ADN degree or have continued on to achieve a BSN – a difference in some cases of more than $15,000 per year. Zip Recruiter lists the average annual salary for a BSN-educated nurse in Tennessee at roughly $84,400.
2023 List of RN to BSN Programs in Tennessee
Careers in public health, clinical managers, and government agencies could be the career advancement opportunities that become available to candidates that take up a Bachelor of Science in Nursing degree. Making $4,000 more annually than an ADN nurse is also another benefit in investing in your career goals. The benefits of having a BSN degree or higher can be obtained by attending one of the more than 20 RN to BSN programs offered throughout the state and by different modalities, including online part-time studies.
Find RN to BSN Programs By City:
Athens, TN
Bristol, TN
Chattanooga, TN
Clarksville, TN
Cookeville, TN
Jackson, TN
Jefferson City, TN
Johnson City, TN
Knoxville, TN
Martin, TN
Memphis, TN
Milligan College, TN
Are we missing your school's program or need to update information listed? Please contact us so we can make the necessary changes.