Nursing Programs in Memphis, TN
With a growing need for qualified registered nurses, cities like Memphis have been steadily increasing their educational offerings. From beginners to experienced nurses looking to specialize, there is a nursing program for just about everyone.
To get started in nursing or to advance your nursing career, check out our accredited program listings sections below: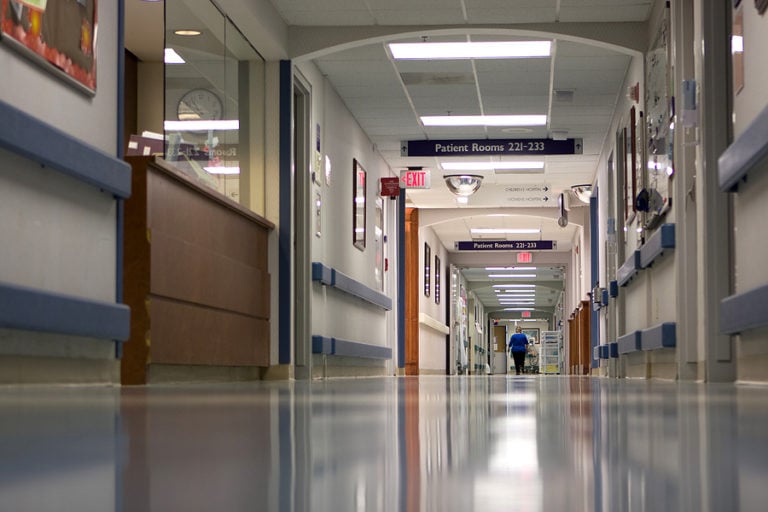 Entry Level ADN & BSN Programs in Memphis, TN
Memphis and its surrounding areas are home to a multitude of entry-level nursing programs. Whether your goal is to earn an Associate's Degree in Nursing (ADN) or a Bachelor's of Science in Nursing (BSN), there are programs available that do not require a prior nursing degree or license.
LPN to RN Programs
Licensed practical nurses in Memphis who want to build upon their patient care skills and earn higher salaries as registered nurses can pursue LPN to RN bridge programs that will prepare them for the NCLEX-RN exam and award them with associate's degrees in nursing. The LPN Mobility Track at Southwest Tennessee Community College awards experienced LPNs with seven-course credits for previous practical nursing coursework, allowing LPN students to finish in less time than those without prior nursing experience.
ADN Programs
The Associate's Degree in Nursing pathway is the quickest route to becoming an RN. These 2-year programs offer a basic RN education and are widely available and technical schools and community colleges. Southwest Tennessee Community College, for instance, offers a 65-credit associate's degree program where students take courses such as Dosages & Solutions, Nursing of Children, and Mental Health Nursing.
Direct-Entry BSN Programs
The classic bachelor's degree in nursing has been steadily increasing in popularity in recent years. This is due in part to many hospitals and medical care facilities starting to require this 4-year degree for nursing roles. The Baptist College of Health Sciences offers a pre-licensure BSN program that consists of 122 credit hours and includes classes in Pharmacology, Senior Nursing, and more.
Find out more about Tennessee Accelerated BSN Programs.
Memphis RN Program NCLEX-RN Pass Rates
Top Ranked Accredited Nursing Programs in Memphis
Listed below are the top nursing schools in Memphis based on our RegisteredNursing.org RN program rankings for Tennessee out of 47 other accredited programs offered in the state:
University of Tennessee - Health Science Center - #14
RN to BSN/MSN Programs in Memphis, TN
Bridge programs, such as the RN to BSN and RN to MSN pathways, help current RNs continue their education. These programs are popular because they allow nurses to build upon the knowledge they've already acquired, making them much shorter in length.
RN to BSN Programs
The RN to BSN pathway allows ADN or diploma-educated RNs to earn a bachelor's degree in under 2 years of study. Online classes are often available, along with part-time attendance options, making it easy for RNs to continue working while furthering their education. The University of Tennessee Health Science Center offers an RN to BSN program that can be completed in 12 months of full-time study or 17 months of part-time study.
Find out more about Tennessee RN to BSN Programs.
RN to MSN Programs
Nurses who want to advance even more can opt for the RN to MSN bridge pathway. Depending on the program, students may be awarded both a BSN and MSN degree, or just an MSN degree. Most programs allow students to specialize in a nursing area such as Family Nurse Practitioner or Nurse Educator. The University of Memphis offers an RN to MSN program for RNs who hold a bachelor's degree in a non-nursing topic. This program culminates in only the MSN degree.
Find out more about Tennessee RN to MSN Programs.
APRN & Nurse Practitioner Programs in Memphis, TN
Advanced nursing programs allow RNs to enter into the most prestigious nurse practitioner roles. Options for advanced degrees include the traditional MSN degree, the post-graduate certificate program, and even doctoral degrees such as the Doctor of Nursing Practice (DNP) and Doctor of Philosophy (Ph.D.) in Nursing.
MSN Programs
The traditional master's degree in nursing is designed to be completed following a BSN degree and takes around 2 years to finish. Students are generally able to choose between many nurse practitioner specialties as well as other advanced roles, such as Nurse Educator and Nurse Administrator. The University of Memphis offers an MSN program that varies in length depending on specialty. It also boasts a 75% graduation rate and a 100% employment rate as of 2016.
Find out more about Tennessee Nurse Practitioner Programs.
Post-Graduate Certificate Programs
Some RNs who have already earned an MSN degree choose to complete a post-graduate nursing certificate program in order to change to a specific area of nursing. For instance, a nurse with an MSN as a Neonatal Nurse Practitioner may wish to become a Family Nurse Practitioner. Instead of completing a lengthy and expensive additional degree, the nurse is able to complete a certificate program. The University of Tennessee Health Science Center offers an Adult-Gerontology Acute Care Nurse Practitioner post master's certificate program that consists of just 23 credits and can be completed in one year.
Find out more about Tennessee Post-Master's Certificate Programs.
DNP & Ph.D. Programs
The most advanced nursing programs available are doctoral programs. Students can select the DNP degree, which is geared toward high-level clinical practice, or a Ph.D. degree, intended for those going into academia or research. The University of Tennessee Health Science Center offers both options, including DNP programs in multiple concentrations, a traditional Ph.D. in Nursing program, and even a dual DNP/Ph.D. program.
Find out more about Dual DNP/PhD Programs and Tennessee DNP Programs.