Nursing Programs in Nashville, TN
Do you have a passion for helping others and an interest in the healthcare profession? Nursing may be the right career path for you. If you have decided to pursue a career in nursing, there are several training programs in the Nashville area to choose from. For experienced nurses, there are also a number of accredited programs designed to help them learn new skills and earn a higher degree, which can open the door to a new job and higher pay.
To get started in nursing or to advance your nursing career, check out our accredited program listings sections below: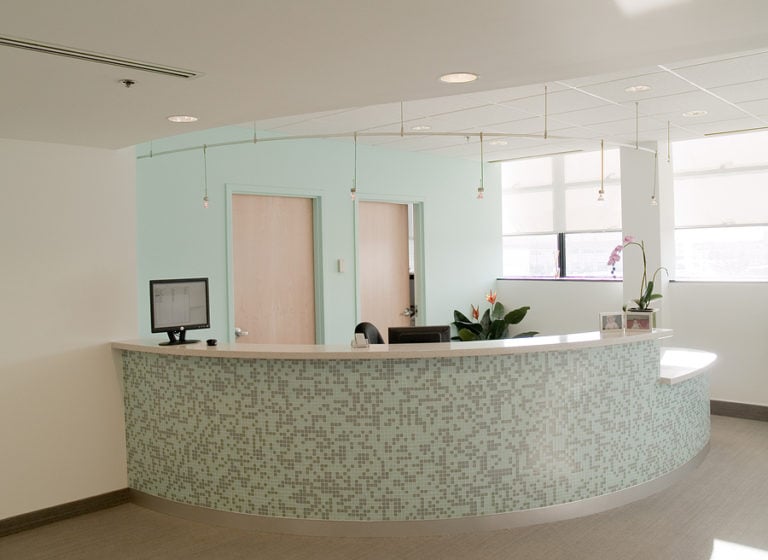 Entry Level ADN, BSN, & MSN Programs in Nashville, TN
For aspiring nurses with no prior training or experience, an entry-level training program is the best place to find out if a career in nursing is right for you. In the Nashville area, there are a few options for entry-level nursing programs, including LPN to RN programs, Associate's Degree in Nursing (ADN) programs, Bachelor of Science in Nursing (BSN) programs, and one direct-entry Master of Science in Nursing program. Each of these programs trains students for their first professional job in the nursing field.
LPN to RN Programs
Many licensed practical nurses decide to pursue their RN license in order to earn a higher wage and take on more patient care responsibilities. LPN to RN programs help practical nurses do just that and earn either their ADN or BSN in the process. Tennessee College of Applied Science offers an LPN to BSN program in a hybrid online/on-campus program that can be taken on a full- or part-time basis to accommodate working practical nurses.
ADN Programs
The ADN degree is offered at many community colleges and vocational schools and generally takes around two years to complete. These programs provide basic nursing education and prepare students to take the NCLEX licensing exam. One example of these programs is found at Nashville State Community College, which places students in clinical settings in middle Tennessee for clinical practice hours.
Direct-Entry BSN Programs
BSN programs are becoming more popular entry points to the nursing profession as more employers are seeking candidates with a bachelor's degree or higher education level. BSN programs take longer to complete than ADN programs and generally include additional general education courses as well as a more in-depth nursing curriculum. Belmont University, as an example, offers a traditional BSN program as well as an accelerated BSN program that allows students with a bachelor's degree in a non-nursing subject to earn the BSN in just 16 months of full-time study.
Find out more about Tennessee Accelerated BSN Programs
Direct-Entry MSN Programs
Less common an entry point to nursing is the direct-entry MSN program, which is generally offered to students who have completed a non-nursing bachelor's degree and would like to earn a master's-level education in nursing. The direct-entry MSN program at Vanderbilt University program includes three semesters of study for the bachelor's level degree in nursing, followed by three semesters or more of the master's-level study of nursing.
Find out more about Tennessee Accelerated MSN Programs
Nashville RN Program NCLEX-RN Pass Rates
Top Ranked Accredited Nursing Programs in Nashville
Listed below are the top nursing schools in Nashville based on our RegisteredNursing.org RN program rankings for Tennessee out of 47 other accredited programs offered in the state:
Cumberland University - #13
Lipscomb University - #18
Nashville State Community College - #9
Vanderbilt University - #10
Volunteer State Community College - #19
RN to BSN/MSN Programs in Nashville, TN
If you are a working nurse with a valid RN license and an ADN degree, there are specially designed programs in which you can earn a higher nursing degree in a shorter amount of time than a traditional BSN or MSN program. So-called "bridge" programs because they provide a bridge between one degree and the next, RN to BSN/MSN programs can put your dreams of a new career in nursing within reach.
RN to BSN Programs
RN to BSN programs can be completed in as little as one year of study, and are often offered in an online format to accommodate working nurses. For RNs in Nashville, there are several online options, as well as an RN to BSN program at Tennessee State University that offers admission in the summer semester and is completed in one calendar year.
Learn more about Tennessee RN to BSN Programs
RN to MSN Programs
Nurses who want to become advanced practice nurses may be interested in RN to MSN programs, such as the one offered at Vanderbilt University, which is in a modified block format that features concentrated blocks of time on campus supplemented with online conferencing and recorded lecture delivery and can be completed in two years of study.
Learn more about Tennessee RN to MSN Programs
APRN & Nurse Practitioner Programs in Nashville, TN
For nurses who are serious about advancing their careers in the nursing field, an advanced practice degree is a next step. These programs, which include traditional MSN, graduate certificate programs, and Doctor of Nursing Practice (DNP) degrees, prepare nurses for careers as nurse leaders, nurse practitioners, administrators, and educators.
MSN Programs
MSN programs prepare nurses for careers as nurse practitioners and other advanced practice nursing specialties and generally allow students to specialize their studies along a particular career track. Tennessee State University offers an MSN - Family Nurse Practitioner program that includes coursework on nursing theory, research, health policy, pathophysiology, pharmacotherapeutics, and family health nursing and 600 hours of clinical practice.
Find out more about Tennessee Nurse Practitioner Programs
Post-Master's Certificate Programs
Nurses who have already earned their MSN but would like to learn a new advanced practice specialty can seek out a post-graduate certificate program. These programs offer master's-level specialty nursing courses that prepare nurses with their MSN for certification exams in a new specialty. For example, Belmont University offers a 24-credit hour post-master's certificate program in the family nurse practitioner role.
Learn more about Tennessee Post-Master's Certificate Programs
DNP Programs
The highest level of advanced practice nursing education is the Doctor of Nursing Practice degree. DNP programs may be designed for nurses with BSN degrees or MSN degrees. Belmont University offers both types of DNP programs, offered in a hybrid format with intensive classes held during four weekends each semester and supplemented by online coursework.
Learn more about Tennessee DNP Programs