Nursing Programs in Knoxville, TN
Urban living and the great outdoors live harmoniously side by side in small city, big town Knoxville. Area nurses can earn a comfortable wage of approximately $60,000 per year according to Tennessee Department of Labor and Workforce Development. Like many Southern states, Tennessee is prepping for an upcoming nursing shortage that could negatively impact the quality of patient care. Knoxville-area colleges are addressing the issue by offering year-round enrollment, entry-level nursing programs. To assist underserved populations, groups like Nursing Corps are agreeing to pay off portions of student loans for nurses who go back to school in return for working in those communities.
To get started in nursing or to advance your nursing career, check out our accredited program listings sections below: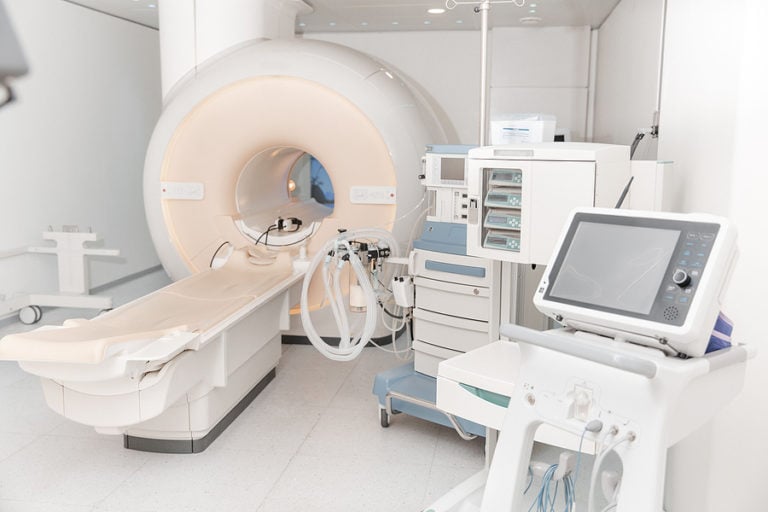 Entry-Level ADN & BSN Programs in Knoxville, TN
Though jobs and careers change all the time, nursing is one occupation that offers long term stability and staying power. As the vocation continues to evolve, nurses are taking on greater roles at hospitals and medical centers every day.  With student-centered formats and curriculums, entering the nursing profession can be done via many different educational pathways, including LPN to RN, ADN, and BSN.
LPN to RN Programs
Licensed Practical Nurses care for patients' basic needs, talk with them and provide them with comfort and support. When faced with patient challenges, however, LPNs are limited in the level of support they can provide. South College in Knoxville, TN has created a bridge LPN to RN program that enables working nurses to elevate their careers, take on greater patient responsibility and earn more money. Because the future of nursing will likely call for RNs to hold Bachelor of Science in Nursing degrees, those who complete this distinctive bridge program will also earn their BSNs.
ADN Programs
Charge nurses and nursing administrators commonly start their vocations by caring for patients' bedside. Students can begin their journey with an Associate of Applied Science in Nursing (A.A.S.N.) from Pellissippi State Community College in Knoxville. The priced-for-everyone program teaches evidence-based nursing, fundamentals, clinicals, ethics of nursing and much more.  Graduates of the accredited program are eligible for the NCLEX-RN.
Direct-Entry BSN Programs
Nursing is a profession of both science and compassion. By beginning your journey with a Bachelor of Science in Nursing, you can have a greater impact on patient recovery right from the start. Tennessee Wesleyan University about an hour outside of Knoxville, Tennessee, teaches nursing fundamentals, decision making, and ethics with a Christian perspective. Students examine pediatric, adult, mental health and community health nursing and gain theoretical and clinical learnings.
Find out more about Tennessee Accelerated BSN Programs.
Knoxville RN Program NCLEX-RN Pass Rates
Top Ranked Accredited Nursing Programs in Knoxville
Listed below are the top nursing schools in Knoxville based on our RegisteredNursing.org RN program rankings for Tennessee out of 47 other accredited programs offered in the state:
Pellissippi State Community College - #3
University of Tennessee - Knoxville - #8
RN to BSN Programs in Knoxville, TN
In most every profession, earning a degree increases your chances of landing a promotion, and nursing is no exception. Professional nurses in Knoxville, TN can take advantage of online education programs such as RN to BSN to better position themselves for career advancement without having to stop working.
RN to BSN Programs
The quest to make a difference in the lives of others can be found at the heart of nursing. With a BSN, nursing professionals can do to help patients heal, recover and return to a state of healthiness. Carson-Newman University located outside of Knoxville, TN offers an online RN to BSN program that can be completed in 14 months for those who are able to transfer in the maximum number of credit hours. The Christian school designed the program to accommodate the lives of busy working professionals who must juggle multiple priorities.
Find out more about Tennessee RN to BSN Programs.
APRN & Nurse Practitioner Programs in Knoxville, TN
Nurses with advanced degrees in Knoxville, Tennessee are filling in the healthcare gaps. By treating commonly found medical conditions in patients of all life stages, advanced practice nurses can enable hospitals to reduce treatment costs. APRNs function as healthcare industry leaders while also performing specialty patient care. Some advanced degree programs offer online learning options to accommodate working nurses.
MSN Programs
Gaining advanced proficiency in a specific field can enable your nursing career to become more rewarding. You can also increase your annual salary and overall job stability. Lincoln Memorial University about an hour outside of Knoxville, TN offers a Master of Science in Nursing with several specialties including Family Nurse Practitioner, Mental Health, and Nursing Administration. Portions of certain programs can be completed in a distance learning format.
Find out more about Tennessee Nurse Practitioner Programs.
Post-Master's Certificate Programs
Your career can flourish when you specialize. By earning a post-graduate certificate, you gain more control over your career and can often command higher compensation. The nationally-ranked University of Tennessee in Knoxville offers a range of both clinical and non-clinical certs from Family Nurse Practitioner and Mental Health Nursing to Nursing Administrator and Educator. Each graduate certificate comes with its own admission and completion requirements.
Find out more about Tennessee Post-Master's Certificate Programs.
DNP Programs
Go beyond providing quality care to patients to developing and advancing healthcare policy when you earn your Doctor of Nursing Practice (DNP). The University of Tennessee in Knoxville offers a leadership-focused DNP that enables advanced practice nurses to impact clinical care at hospitals. By rewriting policy, DNPs use their research and clinical backgrounds to be agents of change in healthcare.
Find out more about Tennessee DNP Programs.