Best Nursing Schools in Louisiana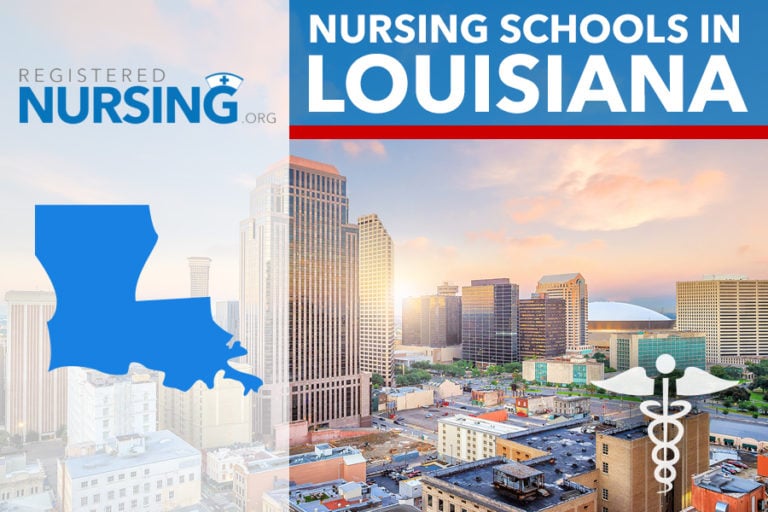 Louisiana is facing a need for highly skilled and trained nurses to best fulfill their health care goals. The state is promoting to nurses to pursue a career that includes a degree, such as a Bachelor's of Science in Nursing or graduate studies. Individuals that have such degrees enjoy more readily available career advancements and an overall higher salary. The difference in salary is about $3,500 more yearly in comparison to individuals that possess an Associate's degree alone. Louisiana is committed to meeting the needs of the health care system.
For RN bridge programs visit:
Best RN Programs in Louisiana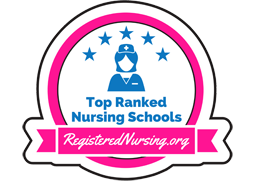 Selecting the best nursing school in Louisiana can be difficult. To make the process easier first look for a school that supports students towards licensure and beyond. A great way to measure this is through NCLEX-RN "pass rates." We have ranked the top 10 nursing schools in Louisiana by analyzing current and historical NCLEX-RN "pass rates", meaning the percentage of graduates who pass the exam, out of the 26 RN programs in the state. Programs reviewed include schools that offer an Associate in Nursing (ADN/ASN), BSN, or Direct-Entry MSN Degree.
For more information on our top nursing school rankings, see our Methodology Page (https://www.registerednursing.org/rn-ranking-methodology/).
305 Wisteria St
,
Ruston
,
LA
71272
Score: 98.22
Nestled in the community of Ruston, Louisiana Tech University is home to an ADN pathway for aspiring nursing students. The program requires 70 total credit hours, and the curriculum includes courses in Adult Health Maintenance, Maternal/Newborn Health Maintenance, Human Anatomy & Physiology, and much more. LTU graduates leave the program well prepared to provide compassionate, evidence-based care.
Program Details
Programs: Associate in Nursing
Phone:

(318) 257-3101
411 E Saint Mary Blvd.
,
Lafayette
,
LA
70503
Score: 97.34
The University of Louisiana at Lafayette offers a pre-licensure BSN program to prepare the next generation of skilled registered nurses. This traditional 4-year program incorporates nursing theory, clinical practice, and leadership to give students a well-rounded foundation. The curriculum includes courses such as Clinical Pharmacology, Nutrition and Clinical Diet Therapy, Health Assessment Skills, and others.
Program Details
Programs: BSN
Phone:

(337) 482-5604
7500 Millhaven Rd
,
Monroe
,
LA
71203
Score: 96.88
Louisiana Delta Community College is located in Monroe, Louisiana - midway between Shreveport and Jackson. With an excellent associate's degree in nursing program, LDCC produces competent and caring entry-level nurses. Graduates of the program have a staggering 100% job placement rate
Program Details
Programs: Associate in Nursing
Phone:

(318) 345-9000
1900 Gravier St.
,
New Orleans
,
LA
70112
Score: 96.76
LSU Health Sciences Center New Orleans is located in the major metropolis of New Orleans, Louisiana. BSN pre-licensure students are taught to utilize technical and critical thinking skills to provide quality care to patients. The traditional BSN takes just 3 years to complete, and the curriculum covers concepts in nursing theory, research, health systems and policy, ethics in practice, and more.
Program Details
Programs: BSN
Phone:

(504) 568-4808
4123 Woodland Dr
,
New Orleans
,
LA
70131
Score: 96.26
The University of Holy Cross' home is the city of New Orleans. Nursing students from throughout the state work toward their BSN degree here, where they enjoy no wait lists for admission, multiple clinical affiliates, and a higher than average first-time NCLEX exam pass rate. Students can complete their coursework in just 6 semesters. UHC's graduates learn to evaluate and apply their experience to improve their practice.
Program Details
Programs: BSN
Phone:

(504) 394-7744
700 University Ave
,
Monroe
,
LA
71209
Score: 96.03
Since 1960, the University of Louisiana at Monroe's Kitty DeGree School of Nursing has educated top nurses. With multiple ways to earn a baccalaureate nursing degree, including bridge programs and a traditional pre-licensure option, students can earn their degree in the way that works best for them. Determined to change the face of nursing, UoL graduates are a welcome addition to a variety of healthcare settings.
Program Details
Programs: BSN
Phone:

(318) 342-1640
1101 Bertrand Dr
,
Lafayette
,
LA
70506
Score: 96.00
The Lafayette campus of South Louisiana Community College is home to an exceptional ADN program pathway. Nursing students are given the knowledge, skills, competencies, and values to fulfill the Acadiana area's healthcare needs. Graduates are fully prepared for the NCLEX-RN examination and for future employment in the medical field.
Program Details
Programs: Associate in Nursing
Phone:

(337) 521-9000
Room 1009C, SLU Box 19835
,
Hammond
,
LA
70402
Score: 95.69
Hammond's Southeastern Louisiana University is home to a robust nursing department offering multiple degree pathways, including a four-year BSN option. The program requires 120 total credit hours, and the comprehensive curriculum includes didactic courses, labs, and clinical experiences at area healthcare facilities.
Program Details
Programs: BSN
Phone:

(985) 549-2156
555 Julia Street
,
Baton Rouge
,
LA
70802
Score: 95.37
Baton Rouge Community College offers a 5-semester, 72-credit ADN program for interested students. The curriculum is based around diverse, patient-centered, evidence-based care, with an emphasis on safety. The application for the ADN program is available in the Spring semester only. BRCC also offers an LPN to RN track option for those who wish to break into registered nursing.
Program Details
Programs: Associate in Nursing, LPN to RN
Phone:

(225) 216-8450
4205 Ryan St
,
Lake Charles
,
LA
70605
Score: 94.70
McNeese State University, located in Lake Charles, is committed to nursing education excellence by providing quality nursing programs. Their 120 credit-hour traditional BSN program prepares students for complex clinical practice, combining liberal arts courses with core nursing courses. The curriculum includes classes such as Microbiology for Nursing and Allied Health, Critical Thinking in Nursing, Wellness Promotion Across the Lifespan, and many others.
Program Details
Programs: BSN, LPN to BSN
Phone:

(337) 475-5048
ADN Programs in Louisiana
Pursuing your career goals by starting with an ADN or Associate's Degree in Nursing is actionable as soon as you graduate high school. With competitive grades, many colleges and technical schools both public and private offer the ADN program throughout the state – often with multiple start dates. Students who graduate in good standing from one of the state's more than 10 ADN programs will be eligible to write the national NCLEX-RN examination, which is the qualifier for licensure. Once achieved, nurses can call themselves 'RNs' and apply for jobs to practice their skills.
The state's ADN programs for nurses are also offered in conjunction with, and sometimes on the premises of local universities in an effort to ensure the best quality nursing education for all.
What to Look For in an ADN Program in Louisiana
Just like when you buy a car, it's important to make sure that all the service guarantees are in place before you buy. For college, these 'service' guarantees are the college's adherence to accreditation and licensure, and how they measure program outcomes. When evaluating potential schools to short-list, it's important to consider the school culture, location, and benchmarks.
Accreditation
Every college is accountable to regulatory agencies whose job it is to make sure that the programs, faculty, and facilities that they offer are on par with other colleges and programs in Louisiana, regionally and nationally. Each college carries 'regional accreditation' through the Southern Association of Colleges and Schools (SACS). Each nursing program carries accreditation through either the Commission for Education in Nursing (ACEN) or the Commission on Collegiate Nursing Education (CCNE). Both of these accrediting agencies have a frequently updated list of which programs meet the stringent criteria and which are on probation.
Licensing
The Louisiana Board of Nursing is committed to ensuring that pre-licensure nurses and ADN graduates have been given suitable skills through clinical and classroom time to sit the NCLEX with a reasonable expectation of passing. Since it is, only bypassing the NCLEX that conveys the title of 'RN' it is in the board's best interest to help programs create highly skilled nurses. More than 85% of RNs passed the NCLEX on their first attempt.
Program Outcomes
Each college ADN programs take note and publishes their program outcomes as a means to benchmark and, in some cases, brag, about their student successes. Checking out the following information on your college choice's websites can help you determine which program is right for you.
Number of graduates, annually
Number of enrolled students, annually
NCLEX pass-rate information; use comparable from other schools and states
Post-licensure employment
Student and faculty satisfaction and growth
Baton Rouge General's School of Nursing, located in beautiful Baton Rouge, focuses on saving lives and improving health outcomes for all patients and people in its community. The program is CCNE accredited.
ADN Program Admission Requirements in Louisiana
It may seem silly to have cut-offs for admissions below which students cannot enter the program, however, admission requirements serve several purposes. In addition to ensuring that candidates are committed to the field for the duration of the program, the criteria ensure that only the most suitable applicants continue to the profession. In many ways, entrance requirements are important to the overall health of the nursing profession. Here are some of Louisiana's ADN admission requirements:
Submit completed transcripts and CE certificates
Have a GPA of 2.5 or to exceed competitive standards
Write a personal history/personal statement
Provide evidence of professional fluency in languages other than English proficiency in other languages than English
Provide a competitive score on an applicant's TEAS results
Complete and submit the application for the ADN program within the required timeframe
Be in 'good standing' during the admissions process
Tuition and Costs of ADN Programs in Louisiana
The first step into post-secondary can be daunting for students who have never experienced making such an expensive purchase as college tuition before. To this end, colleges do try to make it easy for students to understand their financial commitment. Every school has a page that outlines fixed costs for the year, like tuition, residence, meal plan, books and equipment – however, students should carefully examine the fees and discuss with parents and the Bursar's office to make sure they understand their obligations.
ADN students who attend the Louisiana Delta Community College have an in-state per-credit-hour tuition fee of about $210. Students who come from out of state pay over $350 per credit hour. These prices do not reflect the costs of housing, meals or program-specific supplies.
Advantages of ADN Programs
With smaller class sizes and more one-to-one contact with faculty, it's easy for a great faculty culture to influence an entire cohort of students. Similarly, in a smaller environment, students develop a sense of community that is missing from a larger, university-style program. ADN programs are accessible to students throughout the state due to the convenient placement of community colleges.
BSN Programs in Louisiana
Offered at the university level, BSN or Bachelor of Science in Nursing programs are typically four years long, with summers off. However, in recent years, demand has created a number of hybrid programs in order to help students with the costs of university education as well as qualifying students who may have pre-existing diplomas or degrees in the most efficient way possible. Some schools offer accelerated BSN programs, online programs, and/or bridge programs for RNs who wish to upgrade to a BSN degree. Louisiana has about a dozen BSN programs in major centers across the state.
What To Look For in a BSN Program in Louisiana
Students should consider a variety of factors that might influence their educational outcomes, job prospects and quality of life. Such factors might include whether a university is public or private, what their mission statement is, the cost of tuition and location.
LSU Alexandria is proud to offer and endorse professional standards to guide nursing students in developing their practice. School faculty teaches empathetic and evidence-based care for patients from all lifestyles and engages in regular health-promotion.
BSN Program Length in Louisiana
Traditionally, BSN programs are 8 semesters in length, however, with recent demand and more program offerings, there are a number of accelerated options, condensing course work and clinical into as little as 2.5 years. RNs who are hoping to upgrade their credentials from ADN can take advantage of a bridge program that accounts for their experience and knowledge.
BSN Program Admission Requirements in Louisiana
Each program has unique admission requirements in order to attract and retain the best pool of candidates. Below is a sample of the average admissions criteria to help you prepare for your application:
Submit high school transcript
Provide proof of immunizations
Meet or exceed admissions standards with a GPA of no less than 3.0 overall
Pre-requisite course marks must be competitive
Applicants may be waitlisted depending on the quantity and quality of submissions
Tuition and Costs of BSN Programs in Louisiana
There's no way around it – tuition costs for 4-year universities are a considerable amount of money. Fortunately for students, there are a number of tools and processes that are in place to help make the best financial decisions. Students should carefully evaluate what is – and is not – included in the price of tuition. Often, extras include housing, food costs, and program equipment as well as fees and textbooks.
At the University of Louisiana at Lafayette, tuition costs can be as high as $6,000 per semester, depending on a student's course load. Housing costs and fees are calculated separately, as are program-related costs.
Advantages of BSN Programs
There are a few distinct advantages to pursuing a BSN program. Class sizes are large, which can be surprising to freshmen, however, the diversity of thought and culture often makes up for it. BSN programs are more theory-intensive than their ADN counterparts are.
MSN Programs in Louisiana
MSN or Master's of Science in Nursing students have decided to move into a specialty path of nursing. Critical care nurse, family nurse practitioner, or a nurse anesthetist are just some of the roles that are open to those who hold a graduate degree.
In order to meet recent healthcare demands, there are now more than ten programs throughout the state that offer MSN degrees.
MSN Program Length in Louisiana
The length of graduate studies varies a little from school to school but is generally 4 – 6 semesters long. Students are encouraged to space out their classroom blocks in order to have enough time to balance clinical placement as well as personal and professional responsibilities.
MSN Admission Requirements in Louisiana
Year over year, there are increasing demands on nursing programs to provide MSN options. Currently, there are several on-campus MSN programs of various specialties offered at schools throughout the state, as well as hybrid, online and out-of-state options that are available to Louisiana students. While each school is unique, there are some trends in admissions that we've listed here:
BSN with a minimum of 3.0 GPA from a regionally accredited institution
Competitive grade in statistics within the last 5 years
Competitive grade in total health assessment within the last 5 years
MAT of 45th+ percentile
GRE 1,000+ or 153 and 157+ with a minimum of 4.0 on analytic writing
Competitive TOEFL score of 550+ on paper, 79+ on the web, or 213 on a computer if applicable
Current resume and letters of recommendation
Personal interview with faculty
Tuition and Costs of MSN Programs in Louisiana
The University of Louisiana at Lafayette has a per-credit tuition fee of $782 for in-state residents and $1,342 for non-residents. The university can accommodate on-campus graduate studies; however, additional costs such as fees for administration and parking, as well as nursing equipment and housing are extra.
For NP programs visit:
Getting a Louisiana Nursing License
Louisiana nursing licensure can be obtained by either examination or by endorsement by submitting the following:
Candidates are to complete the application, pay the subsequent fees and also submit the following information for consideration:
Official transcripts from a state board approved nursing program
Criminal background check packet - includes authorization and fingerprint cards (2)
Proof of registration for NCLEX exam
Recent 2" x 2" passport photo - signed
Candidates looking for licensure through endorsement should complete the preceding requirements, and must also include:
Successful completion of NCLEX or State Board Test Pool Examination (SBTPE)
Verification of Licensure
Nursing Program Data/Verification form - sent by the school to the state board
Nursing Employment Verification form
Accelerated Nursing Programs in Louisiana
Explore your options when it comes to taking a degree program. Accelerated programs can be completed in 12 to 18 months in the state of Louisiana, at one of the four colleges offering this type of program. Accelerated programs are intense in nature and require full-time, on campus attendance, as most have clinical hours that run consecutively will the course load. When looking into admission requirements candidates are urged to look at prerequisite courses, as these will need to be completed before entrance into the program. If you require completion of courses before attending the program, this can have an effect on the overall tuition costs, as well as other various factors, such as housing.
Continued List of All RN Programs in Louisiana
Here is a continued list of all RN Programs a continued list of all RN Programs a continued list of all RN Programs a continued list of all RN Programs a continued list of all RN Programs a continued list of all RN Programs.
Ranked
School
Program
Score
Website
11.
Northwestern State University

Natchitoches

,

LA

71497

| Phone:

(318) 357-6011

Programs:

Associate in Nursing, BSN

94.49
nsula.edu
12.
LSU of Alexandria

Alexandria

,

LA

71302

| Phone:

(888) 473-6417

Programs:

Associate in Nursing, LPN to ADN

94.37
lsua.edu
13.
Bossier Parish Community College

Bossier City

,

LA

71111

| Phone:

(318) 678-6000

Programs:

Associate in Nursing

92.26
bpcc.edu
14.
Nicholls State University

Thibodaux

,

LA

70310

| Phone:

(877) 642-4655

Programs:

BSN, LPN to BSN

92.26
nicholls.edu
15.
William Carey University at Baton Rouge General

Baton Rouge

,

LA

70806

| Phone:

(225) 387-7000

91.53
brgeneral.org
16.
Franciscan Missionaries of Our Lady University

Baton Rouge

,

LA

70808

| Phone:

(225) 768-1750

91.04
franu.edu
17.
Delgado Community College

New Orleans

,

LA

70119

| Phone:

(504) 671-5000

Programs:

Associate in Nursing, LPN to RN

88.47
dcc.edu
18.
Southern University and A&M College

Baton Rouge

,

LA

70807

| Phone:

(225) 771-4500

87.39
subr.edu
19.
LSU Eunice

Eunice

,

LA

70535

| Phone:

(337) 550-1363

Programs:

Associate in Nursing

86.56
lsue.edu
20.
Fletcher Technical Community College

Schriever

,

LA

70395

| Phone:

(985) 448-7900

Programs:

Associate in Nursing

86.04
fletcher.edu
21.
Southern University at Shreveport

Shreveport

,

LA

71107

| Phone:

(318) 670-6000

Programs:

Associate in Nursing, LPN to RN

80.40
susla.edu
22.
Louisiana College

Pineville

,

LA

71360

| Phone:

(318) 487-7011

79.60
lacollege.edu
23.
Dillard University

New Orleans

,

LA

70122

| Phone:

(504) 283-8822

53.59
dillard.edu
24.
Grambling State University

Grambling

,

LA

71245

| Phone:

(800) 569-4714

32.28
gram.edu
25.
SOWELA Technical Community College

Lake Charles

,

LA

70615

| Phone:

(337) 421-6565

Programs:

Associate in Nursing

-
sowela.edu
26.
Chamberlain University

Jefferson

,

LA

70121

| Phone:

(504) 565-7995

-
chamberlain.edu
Are we missing your school's program or need to update information listed? Please contact us so we can make the necessary changes.