Nursing Programs in Brooklyn, NY
For aspiring nurses in Brooklyn, there is a wealth of schooling options to choose from, including several top schools as ranked by RegisteredNursing.org. Whether you are just beginning your career in the nursing field or you are a working nurse who wants to earn a higher degree, there is bound to be a school to fit your career aspirations. Keep reading for details about accredited program options as well as a listing of all the schools in the Brooklyn area.
To get started in nursing or to advance your nursing career, check out our accredited program listings sections below: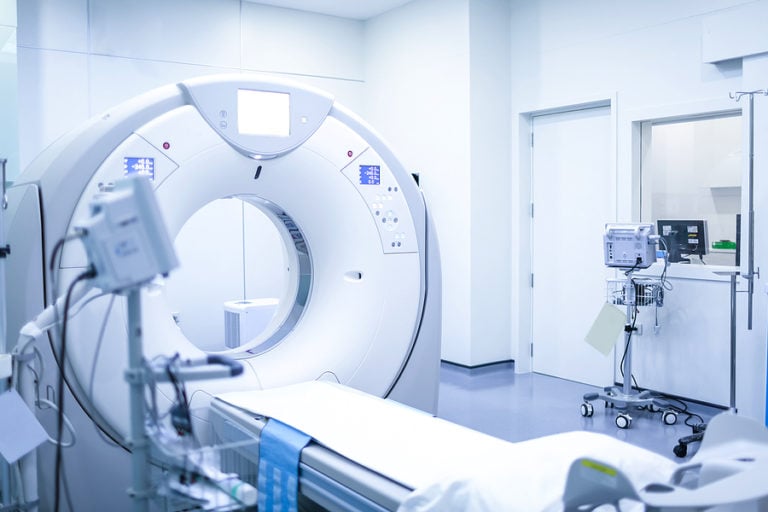 Entry Level ADN, BSN, & MSN Programs in Brooklyn, NY
Entry-level nursing programs are designed to train students for their first professional jobs and to take the appropriate certification exams. The two most common entry-level programs are Associate's Degree in Nursing (ADN) and Bachelor's Degree in Nursing (BSN). Both provide a foundational knowledge of nursing principles and practices, though a BSN degree is more in-depth and takes longer to complete than the ADN. Less common than the ADN and BSN degrees as an entry point to a career in nursing are direct-entry Master of Science in Nursing (MSN) programs, which are designed for aspiring nurses who have earned their bachelor's degree in another field.
ADN Programs
ADN programs are ideal for students who would like to begin working as soon as possible, as they are typically the fastest to complete and are lower cost than BSN degree programs. The ADN at Medgar Evers College in Brooklyn is a 64-credit hour program that is designed to be taken over four semesters ( two years).
Direct-Entry BSN Programs
A BSN program also prepares students to take the licensing exam and apply for their first nursing job, but provides a more in-depth nursing education than the ADN program. Completion time varies from school to school, but as one example the BSN program at Long Island College – Brooklyn is offered in a traditional full-time daytime format, a part-time nights and weekend format and an accelerated 16-month format for students who have earned their bachelor's degree in a non-nursing subject.
Learn more about New York Accelerated BSN Programs
Direct-Entry MSN Programs
Less common than the ADN or BSN degrees, some schools offer a direct-entry MSN program that allows students who have earned their bachelor's degree in another subject an accelerated pathway to a master's degree in nursing, which saves students the time and expense of taking a traditional BSN followed by MSN program. The 15-month Master's Direct Entry program at Columbia University prepares students to enter the nursing field as master's-credentialed nurses with an emphasis on care coordination.
Learn more about New York Accelerated MSN Programs
Brooklyn RN Program NCLEX-RN Pass Rates
Top Ranked Accredited Nursing Programs in Brooklyn
Listed below are the top nursing schools in Brooklyn based on our RegisteredNursing.org RN program rankings for New York out of 103 other accredited programs offered in the state:
LaGuardia Community College - #1
Queensborough Community College - #9
York College - #17
RN to BSN Programs in Brooklyn, NY
Many ADN-educated nurses are considering returning to school to earn their BSN degree in order to earn a higher salary and open the door to additional job opportunities. Specially designed "bridge programs" are available with these RNs in mind. RN to BSN programs provide a pathway to a higher degree which takes into account prior coursework and clinical experience, resulting in shorter completion times and less expense for the student.
RN to BSN Programs
RN to BSN programs may be offered in traditional on-campus formats, as well as online formats, which may be more convenient for nurses who wish to continue working while studying for their BSN. The RN to BSN program at CUNY School of Professional Studies is offered fully online and includes coursework on health assessment, leadership and management, nursing research, care of culturally diverse populations, global health and policy and nursing informatics.
Learn more about New York RN to BSN Programs
APRN & Nurse Practitioner Programs in Brooklyn, NY
There is a strong demand in the healthcare industry for nurses with advanced practice nurses with MSN degrees or higher. In order to meet this need and secure high paying and rewarding jobs, many nurses are pursuing masters and doctorate-level degrees. In the Brooklyn area, nurses can choose from various MSN, post-master's certificate, Doctor of Nursing Practice (DNP) and Doctor of Philosophy (Ph.D.) programs.
MSN Programs
A master's degree can open the door to a wide range of advanced practice careers, including nurse practitioner, administrator, nurse educator and more. Hunter College offers a number of MSN programs, including a 42-credit master's degree in community/public health nursing that prepares advanced public health nurses for leadership roles in a variety of settings.
Learn more about New York Nurse Practitioner Programs
Post-Master's Certificate Programs
For RNs who hold a master's degree, a number of schools offer post-master's certificate programs that are designed to teach students a new advanced practice discipline. One example is the Advanced Gerontology Certificate program at NYU Rory Meyers College of Nursing, which consists of four courses taught over one year.
Learn more about New York Post-Master's Certificate Programs
DNP & Ph.D. Programs
Perfect for nurses seeking the highest level of nursing education available, several schools in and around Brooklyn offer doctorate level nursing programs. A DNP program, such as the one offered at Columbia University, prepares students for the highest level of clinical practice and to provide comprehensive, independent patient care for their patients. Ph.D. programs prepare nurses for research careers, and the program at Adelphi University provides research-focused courses in two concentrations: nursing education and healthcare outcomes.
Learn more about New York DNP Programs