Nursing Programs in Dallas, TX
Everything's bigger in Dallas, Texas, and that includes the work opportunities available for nurses of every background. According to the U.S. Bureau of Labor Statistics, registered nurses in the Dallas area earn an average annual salary of $76,740 According to a recent report by the Dallas County Community College District, lower-level nurses will see job growth as much as 20-30%. Advanced practice nurses can expect even greater demand with salaries to match. Dallas-area colleges are offering online courses and accelerated formats to help fast-track students to become nurses.
To get started in nursing or to advance your nursing career, check out our accredited program listings sections below: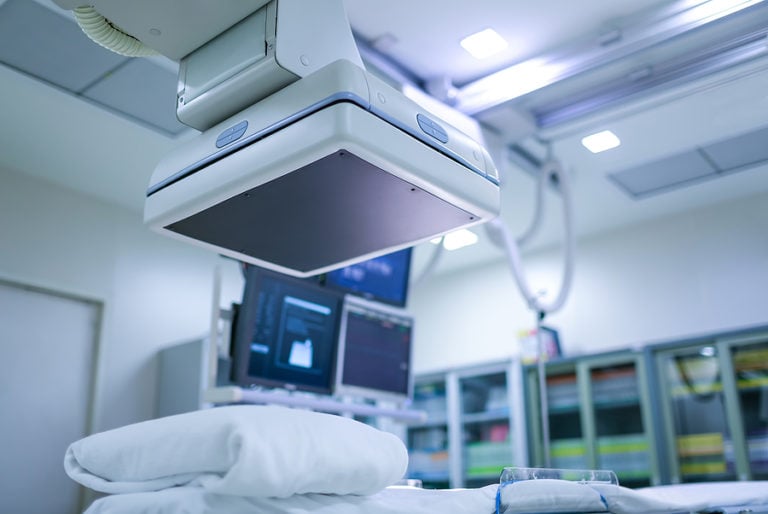 Entry-Level ADN & BSN Programs in Dallas, TX
Helping others to help themselves is what nurses do. If teaching others to better care for themselves interests you, a career in nursing may be right up your alley. In Dallas, Texas, college programs have changed to make it easier for those without a background in nursing to enter the field. Admission friendly policies at Dallas-area schools enable students to enter the nursing profession with a four- or two-year degree.
LVN to RN Programs
Learning on the job is a constant for most working Licensed Vocational Nurses (LVNs). If you've learned that you'd like to do more for your patients, you may be interested in becoming an RN. Vocational educational institutions such as The Chicago School (formerly Dallas Nursing Institute) provide an LVN to RN pathway that makes the most of already-earned credits. This allows LVNs in good standing to transition to becoming an RN in less time.
ADN Programs
The most expedient path to becoming a registered nurse is to earn an Associate's Degree in Nursing (ADN). Offered at career and community colleges in and around the Dallas metroplex, ADN programs are both accessible and affordable. Dallas College - Brookhaven, part of the Dallas County Community College District, offers a 16-month ADN that incorporates lecture, lab, clinical, and hospital rotations. It readies students for the NCLEX-RN exam.
Direct-Entry BSN Programs
Accelerated BSN programs, which may have online instructional components, allow students to complete their nursing training in less time than before. Nurses with a Bachelor of Science in Nursing often are more sought after by top-ranked employers than nurses without a BSN. Constructed on Christian values, Baylor University's nursing school offers accelerated and traditional Bachelor of Science in Nursing options. The latter option incorporates liberal arts and natural and behavioral science learnings as well.
Find out more about Texas Accelerated BSN Programs.
Dallas RN Program NCLEX-RN Pass Rates
Top Ranked Accredited Nursing Programs in Dallas
Listed below are the top nursing schools in Dallas based on our RegisteredNursing.org RN program rankings for Texas out of 121 other accredited programs offered in the state:
Dallas College Mountain View Campus - #8
Texas Christian University - #17
RN to BSN Programs in Dallas, TX
It's no secret that advancing your career typically means going back to school. For on-the-go registered nurses, finding the time to attend class can be tough. For that reason, a number of Dallas-area colleges and universities have designed RN to BSN bridge programs so working nurses can complete their degree on their time.
RN to BSN Programs
Have greater choice in where you work your shifts when you upgrade your RN to a BSN. Many top hospitals in the Dallas, Texas region seek out nurses with Bachelor of Science Degrees over RNs without them. The University of Texas - Arlington offers both campus-based and online RN to BSN program options. Because you are likely to bump up your earnings with a BSN, you will be able to pay off your BSN education more readily.
Find out more about Texas RN to BSN Programs.
APRN & Nurse Practitioner Programs in Dallas, TX
Advanced Practice Registered Nurses (APRNs) in Dallas are leaders in the field and are tasked with performing higher level, patient-focused roles in healthcare. For RNs who are up for the challenge, earning a Master's of Science in Nursing degree, post-graduate certificate or doctorate degree can be done in a more convenient format of online and on-ground learning.
MSN Programs
Mentoring others becomes the goal of many veteran nurses. By earning their Master's of Science in Nursing (MSN) either online or in class, nurses can become classroom instructors or team leads at hospitals. The University of Texas, Arlington outside of Dallas offers more than five specialties, including nursing administration, nurse family practitioner, primary care, education and more. Some can be offered in an online or blended format for greater convenience.
Find out more about Texas Nurse Practitioner Programs.
Post-Master's Certificate Programs
Nurses often reach a point in their careers where they wish to specialize. Certificate programs, which often have their own certification exam, are an efficient, cost-effective way for nurses to take a deep dive in an area of study. Texas Christian University outside of Dallas, Texas offers several different certs for nurses with graduate degrees. The university's Clinical Nurse Specialist (CNS) or Family Nurse Practitioner Certificate, either in Adult-Gerontology or Pediatric, prepares nurses to treat and diagnose patients' illnesses and have maximum impact on patient care.
Find out more about Texas Post-Master's Certificate Programs.
DNP & Ph.D. Programs
For dedicated registered nurses, earning a doctorate may be something they dream of but believe to be out of reach. Thanks to powerful online technologies, completing a Doctor of Nursing Practice (DNP) or Doctor of Philosophy (Ph.D.) from Dallas, Texas schools has never been more attainable. Ranked as one of the best graduate nursing programs in the nation, Baylor University offers multiple DNP programs including a Family Nurse Practitioner option.
Find out more about Texas DNP Programs.