Nursing Programs in Dayton, OH
The nursing profession is a growing and exciting field with many different specialties and career paths as well as a variety of training programs. With all of these options to choose from, selecting the right school and program can be an overwhelming process. In order to help you make the right choice, we have outlined all of the accredited training program options in the Dayton area and highlighted a few of our favorites.
To get started in nursing or to advance your nursing career, check out our accredited program listings sections below: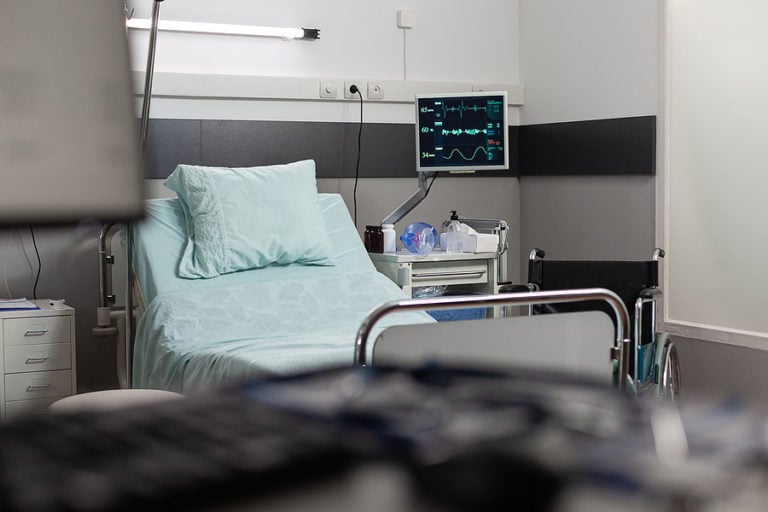 Entry-Level ADN & BSN Programs in Dayton, OH
If you are a recent high school graduate, a licensed practical nurse (LPN), or are thinking of transitioning into nursing from another field, an entry-level nursing program is the place to start. There are a number of program types to choose from, including LPN to RN programs, which are designed to build on an LPN's existing experience, an Associate's Degree in Nursing program (ADN), which is a two-year program that introduces the basics of nursing practice, and a Bachelor of Science in Nursing (BSN), which are four-year programs that provide an in-depth foundation of nursing theory and practice for aspiring registered nurses (RNs). All of these entry-level programs prepare students to take the NCLEX licensing exam and become RNs.
LPN to RN Programs
Many LPNs choose to become RNs in order to earn higher salaries and take on more of an active role in the nursing profession. For these nurses, LPN to RN "bridge" programs provide a bridge from one career to the next and are tailored to build on an LPN's existing classes and professional experience. Clark State Community College offers an LPN to RN program in which students will earn their ADN and be prepared for the NCLEX licensing exam. Many courses are available in an online format or may be taken on nights and weekends to accommodate working students.
ADN Programs
ADN programs are another entry-level nursing education program option, generally offered by community colleges and technical schools. ADN programs also prepare students to take the NCLEX exam and begin their careers as RNs. Edison State Community College offers an ADN program with coursework in anatomy and physiology, chemistry, medical terminology, health promotion of the adult, microbiology, and clinical application of nursing.
Direct-Entry BSN Programs
As more and more healthcare employers require a bachelor's degree for their entry-level nursing positions, BSN programs are becoming a more popular choice for entering the nursing field. These programs include additional courses in leadership, research, communication, public health and other topics not usually covered in ADN programs. One example of these programs is found at Kettering College, which offers a BSN program meant to be completed in three years of year-round study.
Find out more about Ohio Accelerated BSN Programs.
Dayton RN Program NCLEX-RN Pass Rates
Top Ranked Accredited Nursing Programs in Dayton
Listed below are the top nursing schools in Dayton based on our RegisteredNursing.org RN program rankings for Ohio out of 96 other accredited programs offered in the state:
Wright State University - #20
RN to BSN/MSN Programs in Dayton, OH
RN to BSN Programs in Dayton, OH
With more employers looking for nurses with a bachelor's degree or higher, some nurses with their ADN are considering going back to school to earn their BSN. For these nurses, there are specially designed RN to BSN "bridge" programs that streamline the pathway to a bachelor's degree by taking into account previous coursework.
RN to BSN Programs
Many RN to BSN programs are offered in an online format, allowing nurses to continue working and taking classes from home whenever their schedule allows. As an example, the RN to BSN program at Wright State University is in a self-paced online format and can be completed in a few as 15 months.
Find out more about Ohio RN to BSN Programs.
APRN & Nurse Practitioner Programs in Dayton, OH
Nurses who want to take their careers to the next level and take leadership positions in nursing may be well served by entering an advanced practice nursing degree program. In the Dayton area, choices for these programs include Master of Science in Nursing (MSN) programs, graduate certificate programs and Doctor of Nursing Practice (DNP) programs.
MSN Programs
MSN programs prepare nurses for leadership positions in nursing, and often allow students to specialize their studies along a particular career pathway. For example, the MSN program at Wright State University offers the choice of seven concentrations including several nurse practitioner specialties and nursing administration.
Find out more about Ohio Nurse Practitioner Programs.
Post-Graduate Certificate Programs
Post-graduate certificate programs are designed for registered nurses with their BSN or higher who would like to become certified in a particular nursing specialty. For example, Wright State University offers a School Nurse Certificate program that includes four courses to be completed in two consecutive semesters and prepares BSN-educated nurses for careers as certified school nurses.
Find out more about Ohio Post-Graduate Certificate Programs.
DNP Programs
DNP programs are the highest level of nursing practice education available and prepare nurses for a variety of practice-based leadership positions that shape their organizations and improve patient outcomes. The DNP program at Wright State University includes coursework on advanced evidence-based practice, population-based interventions, quality improvement, and performance improvement as well as entrepreneurial and marketing skills.
Find out more about Ohio DNP Programs.