Ohio Post-Graduate Certificate in Nursing Programs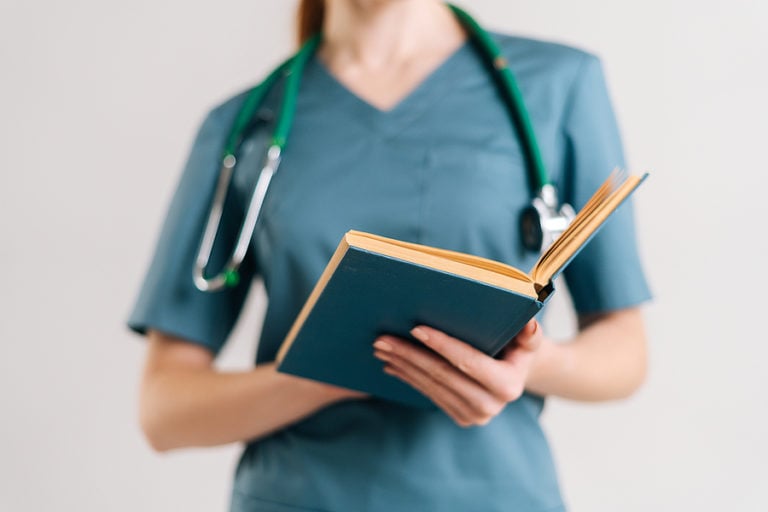 A post-gradaute nursing certificate opens new career doors for nurses in Ohio. If you have a Master of Science in Nursing (MSN) and want to take your career to the next level, you may want to look into a post-master's nursing certificate. Available in a range of different specialties, these courses prepare nurses for advanced practice work in private practices, medical clinics, hospitals, government agencies, and other clinical settings.

Post-Graduate Certificate in Nursing Admission Requirements in Ohio
The admission requirements for post-masters nursing certificates in Ohio vary from program to program, but in general, you should expect to provide the following elements:
A Master of Science in Nursing (MSN)
At least a 3.0 grade point average (GPA) in your master's program
Advanced Cardiac Life Support (ACLS) certification
Statement of professional goals
Resume or curriculum vitae
3 letters of recommendation — some schools require the letters to be from someone with a master's or from an advanced practice nurse
Two years of recent full-time nursing experience
Health requirements such as immunizations
Passing criminal background check from the FBI
In some cases, schools also have detailed requirements on the classes you must have completed. For instance, Ohio University requires applicants to have completed Advanced Pharmacology, Health Appraisal for Nurse Practitioners, Applied Clinical Pharmacology for the Adult Gerontology Acute-Care Nurse, Advanced Diagnostics and Procedures for Clinical-Decision-Making.
Post-Graduate Certificate in Nursing Classes and Courses
The courses required for post-masters nursing programs in Ohio vary based on the school and your speciality. To give you an idea of the type of classes you may need to take while pursuing this degree, take a look at the curriculum for the Psychiatric Mental Health Nurse Practitioner certificate at Ohio State University:
Neuroscience Principles and Concepts
Advanced Psychiatric and Mental Health Nursing
Pediatric Primary Care Practicum
Psychiatric and Mental Health Nursing Clinical Practicum I and II
Program Length
Typically, post-masters nursing programs in Ohio take between 1.5 and 2 years to complete. The time can vary based on the number of credits required. If you go part-time, you should expect the process to take longer, but keep in mind that many programs require an intense clinical portion that requires you to be in a clinic three to four days a week.
Tuition and Cost of Attendance
The cost of obtaining a pos-masters degree in nursing in Ohio ranges widely depending on the per credit cost. For example, at Ohio State University, residents pay $486.25 per credit hour, while non-residents pay $737 per credit hour. On top of tuition, you also have to pay for books, college fees, testing fees, and living expenses.
Online Post-Graduate Certificate in Nursing Programs in Ohio
An online program allows you to pursue a post-masters nursing degree without leaving your home or moving closer to the school, and many of the schools that offer post-masters nursing programs in Ohio have online options. Often, you can complete your practical or clinical experience in your area as well, but in some cases, you may have to come to the school a few times during the course of your study.
Featured Online School
Kent State University offers many of its post-master's programs for nurses 100% online. The online options include Adult Gerontology Clinical Nurse Specialist, Nurse Educator, Nursing Administration and Health Systems Leadership, and Women's Health Practitioner.
Post-Graduate Certificate in Nursing Career Pathways in Ohio
A post-masters degree in nursing can take you down many paths and allows you to pursue some of the following careers:
Post-Graduate Nursing Certificate Salary and Job Outlook
The median income for someone with a post-grad nursing certificate is $113,930 per year or approximately $55 per hour. According to the Bureau of Labor Statistics, this industry is growing faster than average, and between 2018 and 2028, there should be a 26% increase in jobs nationwide.
Ohio has one of the highest concentrations of nurse practitioners, and in this state, these professionals earn a median salary of $49 per hour. Nurse anesthetists who also have post-masters degrees earn a median income of $83.84 per hour in Ohio.
List of Ohio Post-Graduate Certificate in Nursing Programs
To learn more about post-master's nursing programs in Ohio, take a look at individual programs. The following is a list of available programs in Ohio.
Akron, OH
Athens, OH
Cedarville, OH
Cincinnati, OH
Cleveland, OH
Columbus, OH
Dayton, OH
Kent, OH
North Canton, OH
Pepper Pike, OH
Sylvania, OH
Toledo, OH
Westerville, OH
Youngstown, OH
Are we missing your school's program or need to update information listed? Please contact us so we can make the necessary changes.