Nursing Programs in El Paso, TX
Staff Registered Nurses in El Paso, Texas can earn a comfortable and competitive living wage, approximately $74,380 annually on average, according to the U.S. Bureau of Labor Statistics (BLS). The border city, which has a majority Hispanic population, is experiencing a nursing shortage, particularly for Advanced Practice Nurses. For high poverty rural communities outside of El Paso, TX, the nursing shortage is even more acute, according to the Texas Center for Nursing Workforce Studies. Those entering or advancing in nursing around El Paso can expect to find an abundance of job openings.
To get started in nursing or to advance your nursing career, check out our accredited program listings sections below: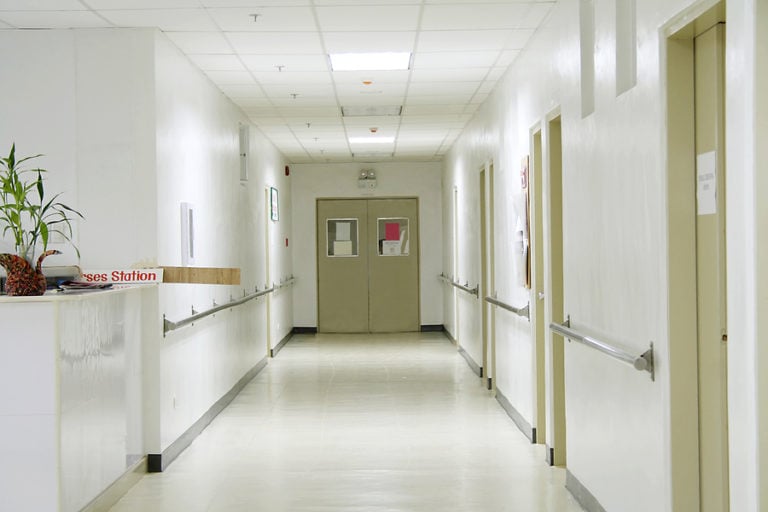 Entry-Level ADN & BSN Programs in El Paso, TX
If you would like to have a job that makes an impact on the health and wellbeing of others every day, consider training to become an entry-level nurse. Colleges in El Paso, Texas offer several minimum-barrier LVN to RN, Associate's Degree in Nursing and Bachelor's of Science in Nursing programs for individuals with or without a healthcare background.
LVN to RN Programs
Licensed Vocational Nurses know what it's like to work in busy hospitals caring for patients. LVNs who want to play a greater role in carrying out patient treatment plans should consider getting their RN via an accelerated LVN to RN pathway at an El Paso, Texas-area school. Affordable and practical, El Paso Community College has an LVN to RN transition program that leverages the LVN's real-world experience and education. It readies them to sit for the NCLEX-RN upon completion.
ADN Programs
Earning a good living while caring for others is the heart - and head - of the nursing profession. If you like working in a fast-paced team environment and helping others, nursing may be the career for you. Offered at community and junior colleges in El Paso, TX, entry-level Associate's Degree in Nursing programs have reduced enrollment barriers for applicants without a healthcare background. Southwest University offers a streamlined ADN curriculum that focuses on health and wellness promotion as well as illness prevention.
Direct-Entry BSN Programs
Beginning your job as a registered nurse with a BSN is a wise choice. Many experts in healthcare believe such four-year degrees will be required of all RNs in the future. The University of Texas at El Paso, which has a large Hispanic student and faculty population, offers a Bachelor of Science in Nursing that can be completed in three years. The curriculum makes use of simulated lab experiences as well as real-world clinical settings.
Find out more about Texas Accelerated BSN Programs.
El Paso RN Program NCLEX-RN Pass Rates
Top Ranked Accredited Nursing Programs in El Paso
Listed below are the top nursing schools in El Paso based on our RegisteredNursing.org RN program rankings for Texas out of 121 other accredited programs offered in the state:
University Of Texas - El Paso - #13
RN to BSN Programs in El Paso, TX
Registered nurses may shelf plans to earn bachelor or master's degrees because of busy schedules and enrollment hassles. Educational institutions in El Paso, Texas have RN to BSN tracks with evening and weekend courses and streamlined application processes so working nurses can advance their careers more quickly.
RN to BSN Programs
Headache-inducing enrollment procedures can make any applicant procrastinate. Due to the demand for nurses, universities are offering streamlined RN to BSN bridge programs. Texas Tech University Health Sciences Center El Paso offers an RN to BSN program which accommodates busy working nurses through online instruction. With part-time and full-time options available, nurses can tailor the program to their needs.
Find out more about Texas RN to BSN Programs.
APRN & Nurse Practitioner Programs in El Paso, TX
Can you see yourself providing health services to patients in an unsupervised medical clinic? If so, you may be seeking to advance your nursing career with a master's degree, post-graduate certification, or even a doctorate. Such advanced education platforms in El Paso, TX prepare you to become Adult or Family Nurse Practitioners, Nursing Administrators or Nursing Educators.
MSN Programs
Opportunities for growth abound when you earn your Master of Science in Nursing and become an Advanced Practice Nurse. Designed to address the nursing shortage particularly among underserved populations, Texas Tech University, El Paso offers an MSN format that can be completed in seven sequential semesters on a part-time schedule. The curriculum covers nursing administration and leadership, health policy fundamentals, informatics, and assessment.
Find out more about Texas Nurse Practitioner Programs.
Post-Master's Certificate Programs
RNs can advance their careers in less time with a certificate. The University of Texas, El Paso, offers post-graduate certificates in Nursing Education, Adult-Gerontology/Pediatric Acute Care Nurse Practitioner, and Family Nurse Practitioner. Upon passing independent certification exams, graduates can serve as primary healthcare providers as well as prepare and execute health treatment plans.
Find out more about Texas Post-Master's Certificate Programs.
DNP Programs
Advanced Practice Nurses impact patient care every day. If you'd like to impact far-reaching healthcare policy, though, a doctorate degree in nursing may be for you. The Doctor of Nursing Practice (DNP) at the University of Texas at El Paso is designed for the working APRN, with special considerations given to NPs who plan to teach, work, or reside in medically underserved areas.
Find out more about Texas DNP Programs.