Nursing Programs in Jacksonville, FL
The Jacksonville area offers a number of accredited schooling options for aspiring nurses. From entry-level programs designed for those new to nursing to advanced practice programs for experienced nurses who want to take their careers to the next level, there is sure to be a program that can turn your nursing dreams into a reality. Below we have outlined your program options, as well as a listing of schools for each category.
To get started in nursing or to advance your nursing career, check out our accredited program listings sections below: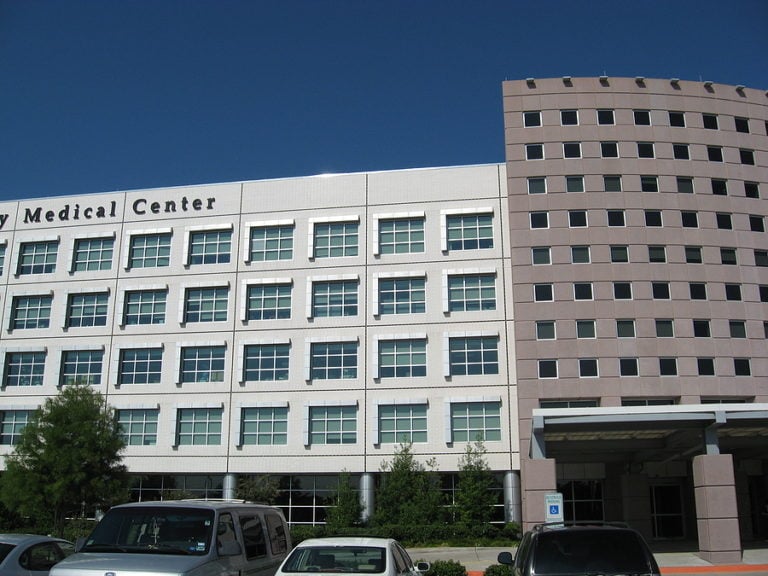 Entry-Level ADN & BSN Programs in Jacksonville, FL
If you are interested in beginning a career in nursing, an entry-level program is the place to start. One option for entry-level programs includes the Associate's Degree in Nursing (ADN) program, which provides students with a base level introduction to nursing that can be completed in a relatively short time. Another option for entering the nursing field is the Bachelor of Science in Nursing (BSN) degree, which prepares students for their first jobs with additional coursework in research, public health, leadership and other topics.
ADN Programs
An ADN program might be a good fit if you are interested in entering the workforce as quickly as possible, as these programs are generally faster to complete than a BSN. The Nursing Associate in Science Degree program at Florida Career College in Jacksonville includes coursework in physiology and anatomy, pharmacology, pediatric nursing and nursing fundamentals, and prepares students to take the NCLEX-RN licensing exam in 122 weeks of study.
Direct-Entry BSN Programs
A traditional BSN program is designed for students without any previous nursing education, and provides graduates with a bachelor's degree. Like ADN programs, BSN programs prepare students to take the NCLEX exam, but generally take longer to complete and provide additional in-depth coursework. One example of BSN programs is the program found at the University of North Florida, which includes professional courses as well as clinical/laboratory courses that focus on community-based nursing experience.
Learn more about Florida Accelerated BSN Programs.
Jacksonville RN Program NCLEX-RN Pass Rates
Top Ranked Accredited Nursing Programs in Jacksonville
Listed below are the top nursing schools in Jacksonville based on our RegisteredNursing.org RN program rankings for Florida out of 149 other accredited programs offered in the state:
University of North Florida - #14
RN to BSN/MSN Programs in Jacksonville, FL
In an effort to secure higher-paying nursing positions, many ADN-educated nurses are exploring going back to school to earn a higher degree. Some schools offer specialized "bridge" programs that provide a pathway for these nurses to earn a higher degree at a faster pace than traditional entry-level nursing programs.
RN to BSN Programs
RN to BSN programs are designed for experienced RNs who would like to earn their bachelor's degree in nursing. Taking into account prior diploma coursework and clinical experience, these programs are generally fast to complete when compared with traditional BSN programs. The RN to BSN program at Florida State College at Jacksonville is offered on a part-time basis in three to six semesters of study to allow students to continue working while they earn their degree.
Learn more about Florida RN to BSN Programs.
RN to MSN Programs
Slightly less common than RN to BSN programs, some schools offer RN to MSN bridge programs, in which experienced RNs can earn their Master of Science in Nursing degree in an accelerated timeframe. The RN to MSN program at Jacksonville University allows RNs to earn their BSN and MSN degrees concurrently, with online courses that can be taken on a full- or part-time basis for maximum flexibility and convenience.
Learn more about Florida RN to MSN Programs.
APRN & Nurse Practitioner Programs in Jacksonville, FL
Demand is high for nurses with advanced practice nursing degrees, and in order to meet this demand and secure higher paying jobs, many nurses are seeking advanced degrees. Some options for APRN degrees include traditional MSN programs, post-master's certificate programs and Doctor of Nursing Practice (DNP) programs.
MSN Programs
Nurses who hold master's degrees have a wider range of job options and are generally paid more than their BSN or ADN-educated counterparts. Time to complete an MSN program varies from school to school and whether the program is taken on a full- or part-time basis. For example, the Adult-Gerontology Acute Care Nurse Practitioner program at Jacksonville University can be completed in three years of part-time study or two years of full-time study.
Learn more about Florida Nurse Practitioner Programs.
Post-Master's Certificate Programs
For nurses who already hold their master's degree but would like to learn a new discipline, some schools offer post-master's certificate programs. Jacksonville University offers post-master's certificate programs in several focus areas, including family nurse practitioner, nursing informatics, clinical nurse educator, and emergency nurse practitioner among several others.
Learn more about Florida Post-Master's Certificate Programs.
DNP Programs
Doctorate-level programs are the highest level of study available to nurses. DNP programs prepare students for the highest level of clinical practice for nurses. University of North Florida offers DNP programs for nurses with a BSN degree and for nurses with an MSN degree. Nurses have their choice of focusing their doctoral study in administration or practice, based on their career goals.
Learn more about Florida DNP Programs.