Florida RN to BSN Programs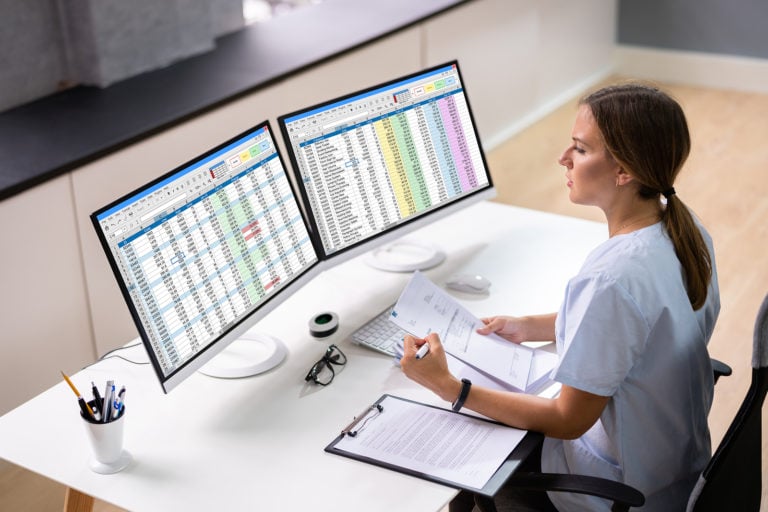 Registered nurses (RNs) are a critical part of the healthcare infrastructure. With a growing need for highly skilled nurses, many RNs in the country are realizing the advancement and earning potential of pursuing further education. Florida schools are rising to the occasion by offering convenient and flexible RN to BSN programs for nurses who already hold an Associate's Degree in Nursing (ADN).
2023 - Best Online RN to BSN Programs in Florida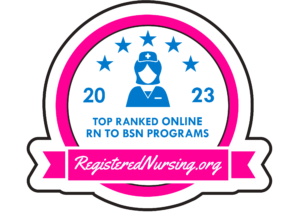 If you hold an ADN or nursing diploma and are thinking about advancing your nursing career, Florida has many quality RN to BSN programs to help you achieve your professional goals. With online options to fit into your busy life, it's never been easier to transition to a bachelor's degree in nursing. We have ranked Florida's top online RN to BSN programs to give you a head start on your educational journey. Check out our rankings list below and take the first step toward a higher-paying nursing career today.
For more information on our top nursing school rankings, visit our Methodology Page (https://www.registerednursing.org/rankings-methodology/).
Florida's Jacksonville University has in its catalog a fast-paced online or hybrid RN to BSN program that can be completed in less than a calendar year. Students master Assessment and Pathophysiology, Information Management, Evidence-based Nursing and more to bolster their career potential.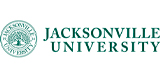 Courses occur in a 7-week, flexible format

Students benefit from an immersive learning experience

Program tuition is less than $10,000
University of West Florida
University of West Florida in Pensacola allows employed RNs to earn a BSN via its online bridge program. Those enrolled in the program study concepts such as evidence-based nursing, quality care initiatives, and health promotion in public health.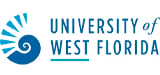 The degree can be earned in one year

Students can learn while they earn

An affordable, public university
University of Central Florida
Based in Orlando, the University of Central Florida lets students move ahead in their careers when they complete the RN to BSN online degree program. Pathophysiology, Health Assessments, Research, and Public and Community Health are just some courses.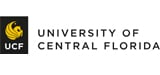 Affordable tuition for FL state residents

A public research university

Students must be licensed RNs in good standing

Admissions Requirements for Florida RN to BSN Programs
Similar to the admissions process for an ADN, those applying to an RN to BSN program will need to meet or exceed the entrance criteria. The following is a sample of the type of requirements you may face when researching RN to BSN programs in the state:
An Associate's Degree in Nursing from an accredited program
A GPA of 2.8 or higher
Must possess an active, unencumbered Florida RN license
RN to BSN Classes & Courses
As an RN to BSN student, you can expect to take a mix of general education, core nursing, and elective courses that build upon the knowledge you already possess as an RN. The University of South Florida offers the following nursing coursework as part of their program:
Foundations of Nursing Healthcare Leadership & Management
Information Technology Skills for Nurses
Population Health
Educational Role of the Nurse in Healthcare
Online RN to BSN Programs in Florida
With so many nursing jobs requiring a Bachelor's of Science in Nursing (BSN) or higher, many RNs are choosing to make the leap to this more advanced degree. The RN to BSN programs at most schools recognizes that their students are busy working nurses who need flexibility. Therefore, online RN to BSN programs is cropping up everywhere.
Admissions and Program Length
A minimum of 120 credit hours is needed to complete the RN to BSN program. Most schools allow select prior nursing credits to be applied to the curriculum, which will shorten the length of duration. Programs usually start at the beginning of the Fall and Spring semesters, and many schools also have a Summer semester start time as well.
Tuition and Cost of Attendance
There can be many costs associated with an RN to BSN program, so it's wise to compare schools and make sure that you are choosing the best option within your budget. The RN to BSN program at Florida International University, for example, costs just over $228 per credit hour for in-state students. Out-of-state students can expect to pay a higher per-credit cost.
Does an RN to BSN Increase My Salary?
Along with a wider variety of nursing career choices and the chance to reach elite levels of leadership and patient care, RNs who go on to complete a BSN degree can also expect to earn a bigger paycheck. In fact, many nurses feel that the increased earning potential more than makes up for the cost of the RN to BSN program.
RN to BSN Salary Comparison in Florida
Registered nurses who hold only an ADN will reach a salary cap that they cannot traverse without completing more education. Payscale reports that the wage range for an RN in Orlando, Florida is between around $48,000 and $77,000 annually. Finishing a BSN program is one of the best ways to reach the higher end of that scale.
2023 List of RN to BSN Programs in Florida
Going back to school to earn your degree in nursing, like other professions, can put you at a prime advantage for job opportunities and salary increases, these attributes go hand-in-hand with having great qualifications and skillset. Florida has about 30 such colleges that offer RN to BSN programs that will help set you up for a future of earning almost $11,000 to $17,000 more annually than a nurse with an ADN. Education can get you the future in nursing that you are looking for, as well as provide for furthering your career and financial investment.
Find RN to BSN Programs By City:
Bradenton, FL
Coral Gables, FL
Daytona Beach, FL
Fort Lauderdale, FL
Fort Myers, FL
Fort Pierce, FL
Ft. Lauderdale, FL
Gainesville, FL
Jacksonville, FL
Lake Worth, FL
Lakeland, FL
Marianna, FL
Miami, FL
New Port Richey, FL
Orlando, FL
Panama City, FL
Pensacola, FL
St. Petersburg, FL
Tampa, FL
Are we missing your school's program or need to update information listed? Please contact us so we can make the necessary changes.