Nursing Programs in Lubbock, TX
Beginning a career in the nursing profession is an exciting prospect – one that offers promising job opportunities and room for professional growth. There are accredited educational programs available in the Lubbock area at all levels of nursing – for students just beginning their careers and those who wish to continue their education and/or advance to nursing leadership positions.
To get started in nursing or to advance your nursing career, check out our accredited program listings sections below: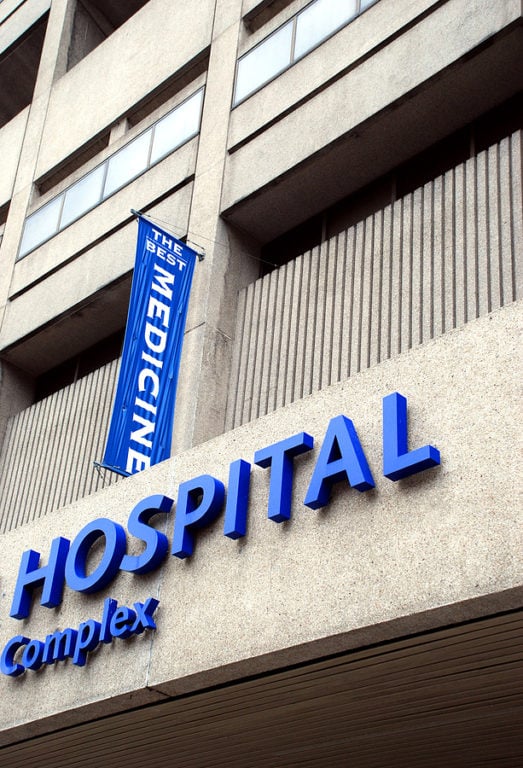 Entry Level ADN, BSN, & MSN Programs in Lubbock, TX
Entry-level nursing programs are available for students who are just beginning their careers in nursing. An Associate's Degree in Nursing (ADN) provides a basic foundation of nursing practices and a diploma needed for entry-level jobs, and the Bachelor of Science in Nursing (BSN) degree offers a more in-depth education that takes around four years to complete. Both programs prepare students to take and pass the NCLEX licensing exam and begin their careers in nursing.
LVN to RN Programs
Licensed practical nurses have already developed experience promoting the health and wellbeing of patients and are skilled at providing basic patient care. For these professional nurses, an accelerated LVN to RN bridge program offers an opportunity to advance their careers and become registered nurses. These bridge programs are often much faster to complete than a traditional RN training program for non-nurses. For example, the LVN to RN program at Covenant Health School of Nursing is 27 weeks in length and includes 14 weeks of didactic instruction followed by 13 weeks dedicated to clinical experiences.
ADN Programs
Ideal for aspiring nurses who want to begin working as quickly as possible, the ADN program can be completed in two years or less and provides nurses with their nursing diploma. Covenant Health School of Nursing in Lubbock offers a full-time hospital-based diploma program that is completed in two years of study.
Direct-Entry BSN Programs
A BSN program takes about twice as long to complete as the ADN degree but provides nurses with a more in-depth introduction to nursing and a bachelor's degree upon completion. Texas Tech University Health Sciences Center offers a traditional Bachelor of Science in Nursing program that upon completion of prerequisite coursework can be completed in as little as four consecutive semesters.
Learn more about Texas Accelerated BSN Programs
Lubbock RN Program NCLEX-RN Pass Rates
Top Ranked Accredited Nursing Programs in Lubbock
Listed below are the top nursing schools in Lubbock based on our RegisteredNursing.org RN program rankings for Texas out of 121 other accredited programs offered in the state:
Texas Tech University - Health Sciences Center - #19
RN to BSN Programs in Lubbock, TX
If you are already at working RN with your ADN and are interested in earning a BSN degree, a specially designed RN to BSN program may be right for you. These "bridge programs" provide a pathway for working nurses to complete a higher degree in less time than a direct-entry program because they count your diploma coursework toward the bachelor's degree.
RN to BSN Programs
RN to BSN programs provide a pathway to a bachelor's degree in nursing for registered nurses who have completed their ADN.  The BSN program at Lubbock Christian University is designed for graduates of ADN programs who hold the RN license and includes 30 credit hours of core university courses and 30 credit hours of nursing courses.
Learn more about Texas RN to BSN Programs
APRN & Nurse Practitioner Programs in Lubbock, TX
Nurses who want to advance their careers to leadership positions or work as a nurse practitioner will need to pursue an advanced practice nursing degree, such as the MSN, post-master's certificate and/or the Doctor of Nursing Practice (DNP) degree. Texas Tech University in Lubbock offers a variety of advanced practice nursing degrees for RNs to choose from.
MSN Programs
A Master of Science in Nursing (MSN) program prepares nurses for leadership positions in nursing, and often allows students to specialize their studies in a chose area of nursing, such as pediatric nursing, family medicine and others. Texas Tech University offers an MSN program with tracks in administration, pediatric nurse practitioner, psychiatric nurse practitioner, acute care nurse practitioner, nursing informatics, nurse educator, midwifery and family nurse practitioner.
Learn more about Texas Nurse Practitioner Programs
Post-Master's Certificate Programs
For nurses who already have their MSN degree but would like to switch to a different specialty, a post-master's certificate program allows them to earn a certificate in a new specialty without repeating other courses in the MSN degree program. Texas Tech University offers post-master's certificate programs in nursing education, nursing informatics and a variety of nurse practitioner specialties.
Learn more about Texas Post-Master's Certificate Programs
DNP Programs
A DNP is the highest advanced practice nursing degree available to nurses and prepares nurses for high-paying leadership positions in advanced nursing practice, healthcare administration, clinical research, and academia. Texas Tech University offers a traditional DNP program, as well as a BSN to DNP program that is a combination of online and face-to-face coursework and supervised clinical experiences.
Learn more about Texas DNP Programs