Nursing Programs in Miami, FL
With its scenic shores and vibrant nightlife, the city of Miami, Florida attracts visitors from across the globe. Known as a tourist destination, it is also a hub of international business, finance, trade, and commerce. Despite growth in these areas, Miami's hospitals are experiencing a dearth of nurses and other healthcare professionals. According to the U.S. Bureau of Labor Statistics, RNs in the city make an average of just over $33 per hour and can expect continued job growth for the foreseeable future. Advanced practice nurses in fields such as geriatrics and acute care can expect to earn more.
To get started in nursing or to advance your nursing career, check out our accredited program listings sections below: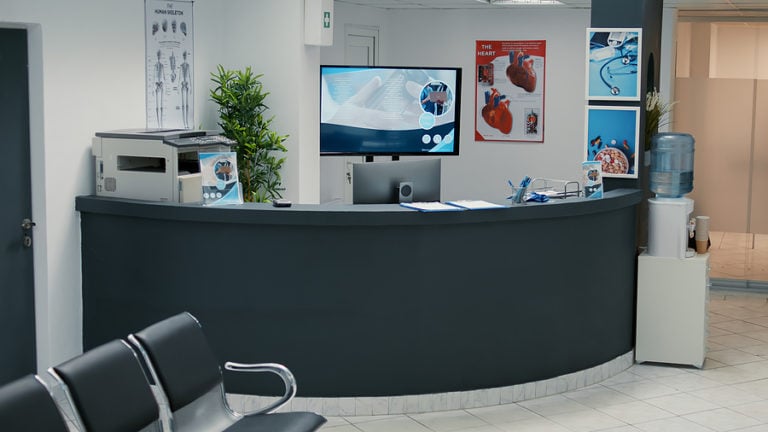 Entry-Level ADN & BSN Programs in Miami, FL
If you've just graduated from high school, returned home from military service, or decided it's time for a career change, nursing may be a career path to consider. Today's entry-level nurses in Miami, Florida make a comfortable wage and can earn more by advancing their education. Many city and community colleges make it easy to enter their nursing programs even if you have little to no nursing experience.
LPN to RN Programs
Putting patients at ease and caring for their routine needs are just a few of the tasks that LPNs perform every day. LPNs can influence patient health outcomes even more by becoming RNs. To make it easier for LPNs to advance their careers, Mercy Hospital College of Nursing offers a one year LPN to RN bridge program on-site. Because all clinical experiences and instruction happen directly at the hospital, students receive real-world hands-on training.
ADN Programs
For entry-level nurses, the most direct way to becoming a registered nurse is through a two-year program. Students are taught nursing fundamentals and gain clinical and lab experiences. At Antigua College International in Miami, nurses learn to provide care in multi-patient healthcare settings. In addition to readying them to sit for the NCLEX-RN exam, the college, which is approved by the Florida Board of Nursing, provides students with a well-rounded liberal arts and sciences education.
Direct-Entry BSN Programs
When you begin your nursing career with a Bachelor's Degree in Nursing, you can provide patients with a higher level of care. In addition to bringing home a higher wage, you can be more secure in your employment. Miami Regional College, which serves a diverse population, prepares its graduates to serve in a range of clinical healthcare environments. Students learn how to use modern health care technology so they are prepared for today's modern healthcare facilities.
Find out more about Florida Accelerated BSN Programs.
Miami RN Program NCLEX-RN Pass Rates
Top Ranked Accredited Nursing Programs in Miami
Listed below are the top nursing schools in Miami based on our RegisteredNursing.org RN program rankings for Florida out of 149 other accredited programs offered in the state:
Broward College - #20
University of Miami - #7
RN to BSN/MSN Programs in Miami, FL
If you begin your nursing career at a city or community college, it is easy to transition to a bachelor's or even a master's degree thanks to nursing bridge programs at Miami-area colleges. Such transition programs make the most of previously earned credit hours so students can complete their degree in a short period of time.
RN to BSN Programs
After working a number of years in the field, many RNs with an associate degree will decide to earn their Bachelor of Science in Nursing to enter a specific field, become a nursing supervisor, or earn a higher salary. Students at Miami Dade College in south-east Florida learn about nursing theory and its application as well as explore areas such as Informatics, Administration, Health Systems Management and Occupational Health Nurse. It makes the most of coursework earned during an ASN degree.
Find out more about Florida RN to BSN Programs.
RN to MSN Programs
The Miami, Florida region has a diverse population including a large number of residents who earned a nursing or medical degree outside of the United States. For these healthcare professionals, they likely need new credentials to gain employment as a nurse in the United States. Florida National University, which has a Miami Campus, offers an online-only RN to Master of Science in Nursing (MSN) program for nurses with national and international licenses. The evidence-based curriculum focuses on fundamentals as well as specialty areas that are most in-demand.
Find out more about Florida RN to MSN Programs.
APRN & Nurse Practitioner Programs in Miami, FL
Registered Nurses can develop their careers and become an Advanced Practice Registered Nurse (APRN) by earning a master's or doctorate degree. Typically a separate license, APRNs can perform many roles that were formerly limited to physicians, such as administer medication and diagnose illnesses. APRNs must maintain their credentials.
MSN Programs
Nurses can learn about better ways to address patients' concerns when they continue their studies with a Master's of Science in Nursing (MSN). Created specifically for busy working registered nurses, the MSN program at Barry University in Miami Shores, Florida is delivered at a one class per week pace. This way dedicated students can complete their advanced degree while still working and maintaining family responsibilities.
Find out more about Florida Nurse Practitioner Programs.
Post-Master's Certificate Programs
Experienced nurses who already hold an MSN and are certain about where they want their careers to go can earn a post-graduate certificate. Such certificates have their own independent testing process and are usually designed for the nurse to enter specialized nurse practitioner roles. Students can become Advanced Practice Registered Nurses (APRNs) by studying at the University of Miami. The accredited and widely respected program offers certs in Family/Primary Care Nurse Practitioner, Psychiatric Mental Health and Health Informatics.
Find out more about Florida Post-Master's Certificate Programs.
DNP & Ph.D. Programs
Doctorate-level education programs allow nurses to reach the apex of their profession and affect not only individual patients but the larger medical system. The University of Miami offers research and academia-focused Doctor of Philosophy (Ph.D.) and Doctor of Nursing Practice (DNP) programs for nurses who wish to become researchers or educators. Both programs are offered in a mix of online and on-site learning and prepare students to build and execute next-generation healthcare systems.
Find out more about Florida DNP Programs.