Nursing Programs in Orlando, FL
With a large population of native and non-native retirees, Florida is expecting to feel the impact of the nationwide nursing shortage by 2025. According to the Florida Center for Nursing, many professionals in healthcare including nurses are close to the age of retirement, too. Hospitals, medical centers, and health care facilities in Orlando, FL, and other cities are going to feel the effect when these experienced nurses retire from the workforce. To fill these vacancies, universities in Florida are partnering with governmental agencies to develop accredited programs to sufficiently prepare students for entry-level and advanced careers in nursing.
To get started in nursing or to advance your nursing career, check out our accredited program listings sections below: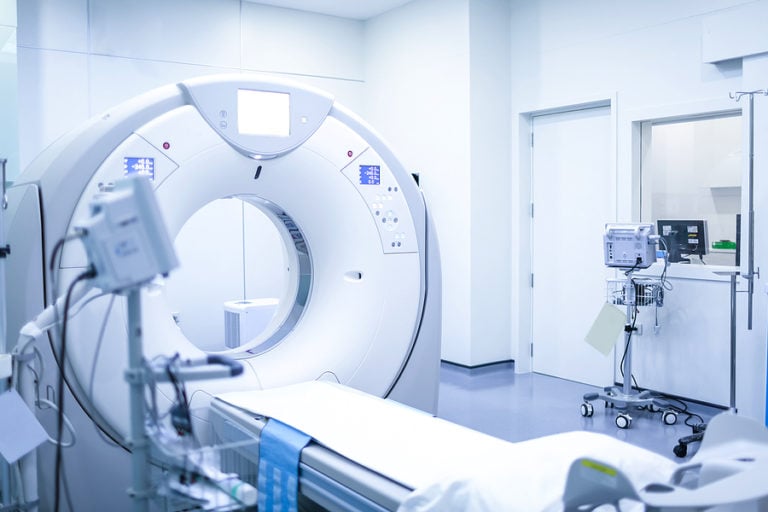 Entry-Level ADN & BSN Programs in Orlando, FL
Nurses help the infirm return to a state of health. If you have wondered what it would be like to work in this growing healthcare profession, there are many educational programs you can get started in right away even if you have no experience. LPN to RN, Associate's, and Bachelor's programs in Orlando, FL give students of every background a place to start their nursing career.
LPN to RN Programs
Licensed Practical Nurses or LPNs play a key role in supporting the health and well-being of their patients.  LPNs can take on an even more important role – and earn a higher salary – by earning their RNs. In Orlando, Florida, LPN to RN programs prepare students to sit for the NCLEX exam. By allowing students to receive credit for previous coursework, Valencia College fast-tracks LPN students toward their Associate of Science in Nursing (ASN) while preparing them for their RNs.
ADN Programs
Nurses are essential in providing quality care to patients at hospitals and healthcare organizations. Yet more doors will open for nurses when they earn their Associate of Science in Nursing (ASN/ADN) degree. Offered by technical, vocational, and community colleges such as Cambridge College of Healthcare & Technology, students in Orlando, FL can earn the practical and theoretical knowledge to be eligible for the NCLEX-RN exam.
Direct-Entry BSN Programs
Did you know that employers strongly prefer to hire registered nurses with a bachelor's degree? It's possible that in the future, RNs may be required to hold a BSN. If you are thinking of a career in nursing, you can bypass LPN and ADN options and earn your Bachelor of Science in Nursing straightaway. Millers College of Nursing in Orlando, FL offers a real-world, clinical-focused BSN program that readies students to sit for and pass the NCLEX exam and become a registered nurse.
Find out more about Florida Accelerated BSN Programs
Orlando RN Program NCLEX-RN Pass Rates
Top Ranked Accredited Nursing Programs in Orlando
Listed below are the top nursing schools in Orlando based on our RegisteredNursing.org RN program rankings for Florida out of 150 other accredited programs offered in the state:
ECPI University - #9
Seminole State College of Florida - #3
University of Central Florida - #8
Valencia College - #19
RN to BSN/MSN Programs in Orlando, FL
As employers favor registered nurses with BSNs and MSNs, colleges and universities in Orlando, FL are stepping up to expand their nursing program options. They are also creating bridge programs so students can make the most of their completed coursework and apply it toward a BSN or MSN option.
RN to BSN Programs
It's true that registered nurses working in medical clinics, senior living facilities, and doctor's offices can earn a competitive wage. However, these nurses can earn even more, and provide the next level of care, by enrolling in an RN to BSN program. Open to nurses with an active RN license, Seminole State College of Florida outside of Orlando allows students to get their Bachelor's of Science in Nursing in less than a year. It is offered online with a clinical capstone.
Find out more about Florida RN to BSN Programs
RN to MSN Programs
Registered nurses without a Bachelor's Degree can complete their Master's Degree directly by completing an RN to MSN. Saving them both time and money, such bridge programs make use of previously earned credits and an accelerated intensive format. Capella University, which is accredited by the Commission on Collegiate Nursing Education (CCNE), offers four different RN to MSN programs. It has several flexible online options so students can complete the degree at the pace they prefer.
Find out more about Florida RN to MSN Programs
APRN & Nurse Practitioner Programs in Orlando, FL
Advanced practice nurses such as family nurse practitioners are taking on greater roles in healthcare, and this trend is only likely to continue. For working nurses in Orlando, FL who seek to enter a specialized area or become leaders or educators, an advanced degree is required.  These master's or doctorate offerings can commonly be completed in a distant learning format so students can continue working.
MSN Programs
Nurses who seek to further their career as an administrator, manager, or educator -- or those who wish to pursue the nurse practitioner position -- can earn their Master of Science in Nursing either on-site or online. The University of Central Florida in Orlando, FL offers three MSN programs for veteran nurses ready for leadership or instructional roles. All three programs are offered online to accommodate the hectic schedules of working nursing professionals.
Find out more about Florida Nurse Practitioner Programs
Post-Master's Certificate Programs
Registered nurses who hold master's degrees can enter a field of specialization through a range of certificate programs. From certificates focused on teaching and education to intensive, Family Nurse Practitioner certifications, these programs can boost a working nurse's career in a short period of time. The University of Central Florida offers multiple post-grad certificate pathways, including Adult Gerontology, Family Nurse Practitioner, and Nurse Educator.
Find out more about Florida Post-Master's Certificate Programs
DNP & Ph.D. Programs
Nurses can achieve the peak of their educational aspirations by obtaining a doctorate degree. Keiser University offers its Doctorate of Nursing Practice (DNP) program at several locations across Florida, including one in Melbourne, about an hour away from Orlando. The evidence-based program focuses on incorporating nursing with other scientific fields and improving the larger clinical practice.
Find out more about Florida DNP Programs