Nursing Programs in Sacramento, CA
Sacramento, California's capital city, is home to many government-related jobs including those in healthcare and public health agencies. Sacramento is experiencing a short supply of nurses that is only likely to get worse in the years to come. According to the American Journal of Medical Quality, the nation's most populous state is forecast to face a nursing shortage of 140,000 by 2030. Sacramento-area colleges are addressing the shortfall problem by offering entry-level and advanced education programs for nursing students of every background.
To get started in nursing or to advance your nursing career, check out our accredited program listings sections below: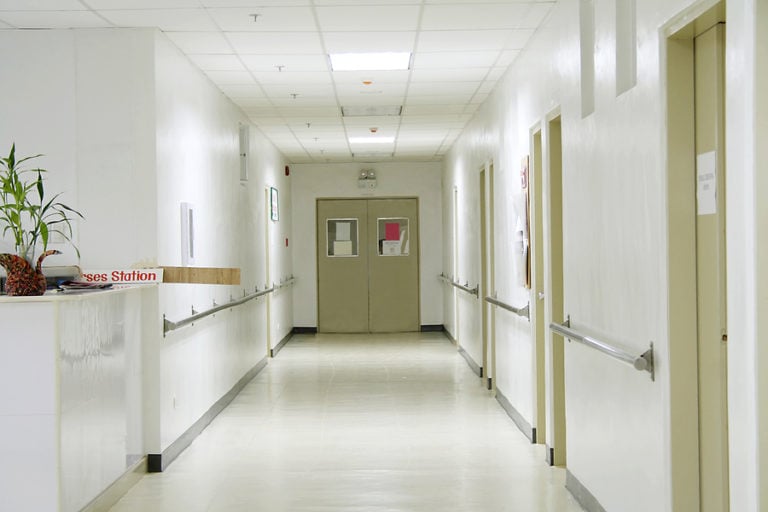 Entry-Level ADN, BSN & MSN Programs in Sacramento, CA
Whatever your career or education, entry-level nursing programs in Sacramento, CA such as LVN to RN, ADN, and BSN allow you to jump-start your career in healthcare. Designed to be efficient and accessible, entry-level programs are generally offered year-round so you can start your education on your schedule.
LVN to RN Programs
Licensed Vocational Nurses greet patients, take down their information, and check their vital signs. Those transitioning from an LVN to RN role in the Sacramento region will find many nursing schools available to them. Made for fast upward mobility, Sierra College's LVN to RN program prepares graduates to sit for the NCLEX-RN. The competitive-entry program allows those who meet admission criteria to complete their degree in 12 to 18 months.
ADN Programs
Most working registered nurses begin their career with an Associate's Degree in Nursing. ADN programs allow students to get acquainted with nursing from all angles including theory, clinical and overall fundamentals. Sacramento City College's two-year degree focuses on today's most in-demand areas of nursing, including geriatrics, pediatrics, and mental health. Students who complete the program and earn their RN can work at acute care facilities, surgery centers, or public health agencies to name a few.
Direct-Entry BSN Programs
Nowadays more nurses are choosing to enter the workforce with a Bachelor's of Science in Nursing instead of an associate's degree. Nurses with BSNs can earn more money from the start of their career thereby increasing their compensation year after year. California State University, Sacramento, offers a traditional BSN that readies students for a career in nursing as well as gives them a well-rounded education. All bachelor students, including those studying nursing, must complete the Test of Essential Academic Skills (TEAS) before completing their degrees.
Find out more about California Accelerated BSN Programs
Direct-Entry MSN Programs
Students who have earned a bachelor's degree in a non-nursing topic are eligible to enroll in direct-entry MSN programs, often referred to as Master's Entry Nursing Programs (MENP). UC Davis offers a renowned MENP program that can be completed in 18 months of full-time study; much shorter than a traditional MSN program would take.
Find out more about California Accelerated MSN Programs
Sacramento RN Program NCLEX-RN Pass Rates
Top Ranked Accredited Nursing Programs in Sacramento
Listed below are the top nursing schools in Sacramento based on our RegisteredNursing.org RN program rankings for California out of 132 other accredited programs offered in the state:
RN to BSN/MSN Programs in Sacramento, CA
Nurses with advanced skills and degrees are in high demand in Sacramento, California and the surrounding regions. Bridge RN to BSN/MSN offerings allow Registered Nurses with active licenses to advance their career in a short period of time. Many education programs allow at least some courses to be completed online.
RN to BSN Programs
Most busy RNs cannot afford to stop working to go back to school and earn their Bachelor's Degree. Recognizing this problem, schools in the Sacramento region have developed bridge programs to allow RNs to earn their 4-year degree in a shorter time frame. Chamberlain University, which has a Sacramento Campus, offers an RN to BSN bridge program that can be completed in 3 semesters. RNs with BSNs can earn more money and do more for their patients such as develop care plans.
Find out more about California RN to BSN Programs
RN to MSN Programs
Registered Nurses seeking to advance their careers at a lightning-speed pace can enroll in an RN to MSN pathway program. Such offerings allow dedicated students to complete their BSN and MSN in rapid succession thereby saving months of study. The University of San Francisco's Sacramento campus offers an RN to Master of Science in Nursing degree that can be finished in two years. It has online and on-campus evening classes so nurses can continue to work their shifts and train to become APRNs.
Find out more about California RN to MSN Programs
APRN & Nurse Practitioner Programs in Sacramento, CA
Advanced Practice Registered Nurses in Sacramento, CA can directly impact patients' outcomes and fill many important healthcare roles. Area universities are encouraging RNs to take on leadership or specialist positions by offering a range of advanced degree programs. To become a nurse practitioner, administrator, or educator, a master's degree, post-grad certification, or doctorate is required.
MSN Programs
Area hospitals and medical centers offer more lucrative compensation packages to nurses with advanced degrees. These Advanced Practice Registered Nurses can lead teams and provide high-impact patient care. With a focus on administration, patient advocacy, and best practices, the University of California, Davis outside of Sacramento prepares nurses to effectively lead nursing teams. The accelerated Master of Science in Nursing program also allows students to quickly earn a post-grad certificate if they so choose.
Find out more about California Nurse Practitioner Programs
Post-Master's Certificate Programs
Nurses with master's degrees can earn a post-grad certificate at Sacramento area schools. Not only can specializing help earn you more money, it can ensure you spend your workday doing what you are truly passionate about. UC Davis offers a Health Professions Educator graduate certificate program designed for those interested in nursing education.
Find out more about California Post-Master's Certificate Programs
DNP & Ph.D. Programs
Experienced nurses can become mentors to others by earning a Ph.D. or DNP degree in nursing. These terminal degrees prepare nurses to become leaders, educators or clinical specialists. UC Davis offers a nursing Ph.D. program for those interested in entering the highest roles in nursing leadership and education.
Find out more about California DNP Programs