Nursing Programs in Tucson, AZ
A career in nursing offers individuals a myriad of job opportunities and opportunities for career advancement, but knowing where to start can be confusing. Which nursing program is right for you? Keep reading for information about the options for nursing education in the Tucson area, from entry-level programs for those new to nursing to advanced practice nursing programs for nurses who want to grow their skill set.
To get started in nursing or to advance your nursing career, check out our accredited program listings sections below: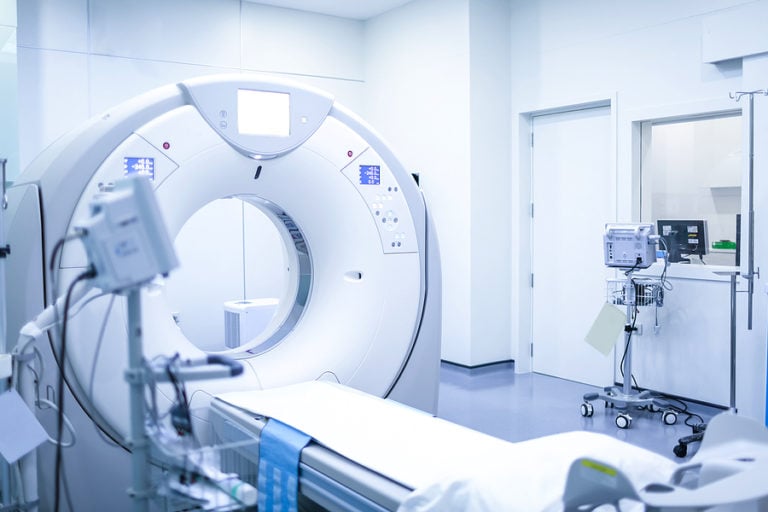 Entry Level ADN, BSN, & MSN Programs in Tucson, AZ
If you are interested in pursuing a career in nursing but do not have any prior healthcare experience, an entry-level nursing program is a place to start. These programs, which include the Associate's Degree in Nursing (ADN), the Bachelor of Science in Nursing (BSN), and the direct-entry Master of Science in Nursing (MSN) programs, provide nurses with the nursing theory and practices needed to pass the licensing exam and secure their first nursing job.
ADN Programs
ADN programs generally take around two years to complete and are offered at community colleges, vocational schools, and some medical centers. Students will learn basic nursing principles with coursework in human anatomy and physiology, pharmacology, and general nursing principles and best practices. Pima Community College offers a 40-credit hour program that can be completed in 5 to 6 semesters of study.
Direct-Entry BSN Programs
Students new to nursing may also choose to enter the profession through a bachelor's level education program. Compared with the ADN degree, a BSN program provides a more in-depth introduction to nursing, which generally takes longer to complete and includes additional coursework in nursing research, management and leadership topics, and public health. The University of Arizona offers a traditional BSN program that includes coursework on general topics including statistics, English composition, and chemistry in addition to nursing-specific coursework and is completed over four years.
Learn more about Arizona Accelerated BSN Programs.
Direct-Entry MSN Programs
Many professionals are entering the nursing field after working in another industry or area of healthcare, and an accelerated or direct-entry MSN program may be a good fit for these students. A direct-entry MSN program is designed for students with a bachelor's degree in another field and provides them with an accelerated pathway to a master's degree in nursing. The Master of Science in Nursing for Entry to the Profession program at the University of Arizona is a 15-month intensive program that prepares students for careers as hospital nurses, school nurses, home health, and assisted living facility nurses.
Learn more about Arizona Accelerated MSN Programs.
Tucson RN Program NCLEX-RN Pass Rates
Top Ranked Accredited Nursing Programs in Tucson
Listed below are the top nursing schools in Tucson based on our RegisteredNursing.org RN program rankings for Arizona out of 33 other accredited programs offered in the state:
University of Arizona - #8
RN to MSN Programs in Tucson, AZ
For registered nurses with an ADN who are interested in a new career path and higher pay, a special "bridge program" might be a good fit. These RN to MSN programs allow RNs to earn their master's degrees in less time than a traditional MSN program. The RN to MSN program at the University of Arizona is an online program that can be completed in as little as 15 months and offers a focus in Clinical Systems Leadership.
Learn more about Arizona RN to MSN Programs.
APRN & Nurse Practitioner Programs in Tucson, AZ
In order to meet the demand for nurses with advanced degrees, many registered nurses are considering going back to school to gain experience in an advanced practice career such as nurse practitioner, nurse educator, and nurse administrator. Advanced practice degrees available in the Tucson area include several found at the University of Arizona.
Post-Master's Certificate Programs
Post-master's certificate programs allow masters educated nurses to learn a new specialty without duplicating any of their previous master's courses. The University of Arizona offers four masters-level certificates in four nurse practitioner areas. Each certificate is delivered online over four semesters.
Learn more about Arizona Post-Master's Certificate Programs
DNP & Ph.D. Programs
The Doctor of Nursing Practice (DNP) degree is the highest level of nursing practice education available in the U.S. Coursework includes principles of evidence-based practice, quality improvement, healthcare policy, healthcare systems, and leadership. The University of Arizona offers DNP students the choice of one of the following specialty tracks: Family Nurse Practitioner, Adult-Gerontology Acute Care Nurse Practitioner, Informatics, Pediatric Nurse Practitioner, Psychiatric Nurse Practitioner, and Nurse Anesthesiology.
Nurses interested in careers in research and academia may consider pursuing a Ph.D. in Nursing degree. The University of Arizona offers a Ph.D. program that is offered online on a full-time or part-time basis and allows students to focus on research in clinical, academic or scientific environments.
Learn more about Arizona DNP Programs.