Best Nursing Schools in Iowa
Selecting the best nursing school in Iowa can be difficult. To make the process easier first look for a school that supports students towards licensure and beyond. A great way to measure this is through NCLEX-RN "pass rates." We have ranked the top 10 nursing schools in Iowa by analyzing current and historical NCLEX-RN "pass rates", meaning the percentage of graduates who pass the exam, out of the 33 RN programs in the state. Programs reviewed include schools that offer an Associate in Nursing (ADN/ASN), BSN, or Direct-Entry MSN Degree.
For more information on our top nursing school rankings, see our Methodology Page (https://www.registerednursing.org/rn-ranking-methodology/).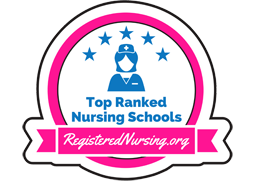 33

10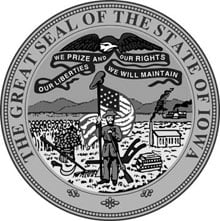 The state of Iowa is on an upward trend to support nurses in obtaining an education that will allow for leadership advancement opportunities, fostering higher salaries as time moves forward. Iowa has offered further education opportunities to help fulfill the projected need for an estimated 17% increase in jobs yearly over the next 5 years. The state is promoting nurses to obtain a degree equivalent to or greater than a Bachelor's of Science in Nursing (BSN) to not only secure a more advanced position but one that is more lucrative as well.
For RN bridge programs visit:
ADN Programs in Iowa
With the mission of protecting the health, safety, and welfare of all of Iowa's citizens, there is a positive movement for those students interested in healthcare to pursue an RN licensure to meet future demands of our population. One of the key paths to this career is the ADN or Associate's Degree in Nursing program. Highly accessible as the ADN is offered throughout the state, it is a great choice for many students who are looking to jump-start their careers.
The Iowa Board of Nursing (IBON) reports that there are about 20 ADN programs throughout the state. On any given year, almost 2000 graduates from ADN and BSN programs sit and pass the NCLEX-RN examination for licensure - a pass rate of over 90%.
What to Look For in an ADN Program in Iowa
With such a variety of schooling options, how do you know which college or technical school has the right program for you? After deciding whether you want a public college or a private one, consider some of the following information regarding accreditation, licensure, and program outcomes in order to help you make your choice.
Accreditation
Both the colleges and the programs in the state are accredited, which means that they conform to a common high standard of education. This makes it easy for students to transfer, and for employers to gauge whether one student's credentials are equal to that of another's. Nursing programs are accredited by the Accreditation Commission for Education in Nursing (ACEN) or the American Association of Colleges of Nursing (CCNE). Students should ensure that their program of choice adheres to college and RN accreditation.
Licensure
Every ADN program is reviewed and granted licensure by the Iowa Board of Nursing. This process ensures that the material, faculty, methods and other educational components are up to the task of preparing students to write the NCLEX exam after they receive their diploma. Student and program data are collected at intervals for review and collated with NCLEX exam pass/fail rates. IBON is diligent in ensuring that is preparing the future workforce for this skill-specific and demanding career.
Program Outcomes
How do you look beyond the college's marketing efforts to decide if it is the right choice for you and your career goals? One great way to determine this is to compare the data from a few nursing programs and see where your choices rank. Some of the information you might enjoy comparing is listed below, and further down the page:
Student demographic data (high school graduates/LPNs/mature students)
Program seats available vs graduation rates
Student satisfaction survey information, both formal and candid
NCLEX pass rates
North Iowa Area Community College in Mason City is one of the state's 20 or so colleges that have a vibrant, evidence-based nursing program linked to local hospitals, clinics, and public health agencies.
ADN Program Admission Requirements in Iowa
A college's admissions cut-off can change from year to year as it is affected by a variety of factors: labor force reports, faculty interests, federal funding, and student interest being some of the more explicit factors that can affect the process. While institutions vary, there are a number of commonalities between each schools' admissions criteria:
Submit to drug and background testing as required prior to clinical enrolment
Use the faculty Health Professions Counselor if applicable.
Be prepared to begin class at the appropriate program intake date (sometimes there is more than one!)
Maintain a GPA of 2.0 or greater
Show evidence of high school diploma or GED by an official transcript
Complete psychology, math and science pre-requisite courses
Show evidence of an ACT of 20+
Tuition and Costs of ADN Programs in Iowa
College tuition helps pay for a variety of facilities and services that students have come to expect and rely on in order to earn their degree. From dining to parking, to counseling services and high-quality faculty, tuition numbers reflect the portion that each student is expected to pay.
More than 50% of students in Iowa are eligible for financial aid, so you should definitely apply, but that doesn't change the bottom line about how much an ADN program costs. At Kirkwood Community College, for example, the total in-state cost for the ADN program, including pre-requisites and all additional program expenses, is estimated at just under $26,000.
Advantages of ADN Programs
Students these days receive a lot of pressure from a number of influences in their life about whether to choose college or university for their post-secondary education. For some, the choice is clear - others benefit from having a rebuttal to defend their choices. When it comes to college, there are some clear advantages. Students seeking the practical, hands-on and relatively brief path to accreditation and employment should probably dip their toes in by trying college first. The costs are also far lower, and the class sizes are much smaller.
LPN to RN Programs in Iowa
Many Licensed Practical Nurses (LPNs) eventually wish to continue their education to become registered nurses. Luckily, specialized LPN to RN pathways exist to help make this dream a reality. These programs are typically shorter than starting an RN program from scratch, making them ideal for busy LPNs in Iowa.
LPN to ADN/BSN Programs
Practical nurses typically have the choice between an LPN to ADN or LPN to BSN program. The LPN to ADN program is the quickest route, typically taking just a few semesters to complete from start to finish. Kirkwood Community College in Cedar Rapids, for example, offers an LPN to ADN program that includes a preceptorship at one of 8 area hospitals to help nurses transition. For those wanting a higher-level registered nursing degree, the LPN to BSN pathway is a popular one. Mount Pleasant's Iowa Wesleyan University offers an LPN to BSN that can be completed in as little as 2 years and prepares students for an even wider range of RN positions.
No matter the pathway, LPN to RN programs in Iowa will typically require the following for enrollment:
Current, active LPN license
Graduate of an accredited LPN program
Completion of all prerequisite courses, usually with a minimum grade
BSN Programs in Iowa
With double the program length and almost double the credit hours, BSN or Bachelor of Science in Nursing programs are a popular option for pre-licensure nurses. With more of a theoretical framework for nursing practice, ethics, clinical skills, and leadership, BSN programs result in a baccalaureate degree for nursing students. Grads are still required to sit the NCLEX-RN exam in order to become licensed to practice.
What To Look For in a BSN Program in Iowa
4-year degree programs in nursing prepare students with a great deal of technical, ethical and clinical knowledge. Each program is as unique as its institution and faculty, but generally, students should look for a school that shares similar values with them. Additionally, students may want to decide early on if they are interested in a public or private institution, and whether they prefer an urban or more remote environment. Every factor you consider brings you closer to being happy with your choice of BSN program.
Located in Cedar Rapids, Mount Mercy University has a longstanding commitment to excellence in nursing. With highly renowned and experienced faculty at the helm, MMU's NCLEX pass rates exceed 90%. Students are encouraged to work with a diverse population of patients throughout every clinical and volunteer experience and are given many options to network for personal and professional development.
BSN Program Length in Iowa
Like every other state, bachelor programs are typically 4 years long. The year is divided into 2 semesters with a break in the summertime. Some programs offer an accelerated option; while the cost is greater, students who can manage the workload could graduate in as few as 2.5 years. Regardless of the options chosen, BSN programs average around 120 credit hours needed in order to apply for graduation - about 50 more than ADN programs.
BSN Program Admission Requirements in Iowa
Like every school, admission requirements for the state's BSN programs vary from university to university. In order to shape the future nursing workforce however, there are some general trends in admissions that are outlined here:
Submit an official high school transcript with a minimum of 3.0 GPA
Have 4 years of 1 language or 2 years of 2 languages
Meet all admissions standards
Documented volunteer work in the health care field
TOEFL of 550+ if applicable
Letters of recommendation from professional references
Tuition and Costs of BSN Programs in Iowa
Considered an investment in a student's future earning potential, the cost of university education and living expenses across all four years can be considerable. The cost of tuition covers the portion of expenses - now and in the future - that are assigned to the student and includes faculty payroll, buildings and some services students might incur. Calculated per credit hour in most cases, tuition doesn't cover additional expenses like nursing equipment, uniforms, and insurance, or indeed the cost of room and board while learning. As an example, students attending St. Ambrose University in Davenport will incur tuition of about $33,000 per year, not including additional expenses.
Advantages of BSN Programs
The advantages of a BSN program are many. Often located in larger cities, there may be a diversity of clinical experiences, teachers and placement rotations that are not available otherwise. Students may have an opportunity to network professionally in settings that they wouldn't have otherwise. While some see class size as a disadvantage, lecture-style classes offer a wide variety of opinions and learning opportunities that can be carried into the clinical rotation. Finally, in order to continue advancing professionally, the BSN in the first step in graduate or doctorate work.
MSN Programs in Iowa
With advanced knowledge and extensive training in one specific specialty of patient care, MSN or Master's of Science in Nursing students are moving from the 'generalist' RN model to the 'specialist' by obtaining their graduate degree. Some of the concentrations are Nurse Midwife, Pediatric Nurse, Mental Health Nurse, or a role in community health leadership, health policy, or teaching.
MSN Program Length in Iowa
MSN programs can be as short as one year or can be multi-year endeavors, depending on whether you as a student choose full time or part-time options for study. The average program length, however, is about 30 months. Usually, there is a classroom component that consists of about 40 credit hours (2 - 4 semesters) of classroom time, coupled with an extensive series of clinical experiences. Students who choose accelerated MSN options are advised that working while studying is not recommended.
MSN Admission Requirements in Iowa
While fairly rare compared to the numbers of ADN and BSN programs throughout the state, the numbers of MSN programs are growing each year as faculty, facilities, and student demand will allow. Entry is extremely competitive and students are advised to work diligently on their application package, as students who are turned away must often wait one or more years before applying again. Here are the general admissions criteria to help you prepare:
Able to practice as an RN in Iowa
Have a BSN from a regionally accredited institution
Have a competitive GPA with no less than a 3.0
Have competitive marks in pre-requisite subjects
Have submitted all other post-secondary and CE transcripts
Submit a professional resume, cover letter and three letters of professional recommendation
Tuition and Costs of MSN Programs in Iowa
In an effort to remain competitive with online offerings from other states, Iowa offers some very reasonable MSN program tuition. For example, the University of Iowa offers in-state tuition to graduate students for about $39,000 for the entire program. Out-of-state students can expect higher tuition and fees.
For NP programs visit:
Getting an Iowa Nursing License
Iowa state licensure by examination or endorsement requirements are as follows:
Completed application form and paid fees, must also accompany:
Two fingerprint cards completed
Criminal background check waiver form
Official transcripts from the School of Nursing - hardcopy only, sent by school
Registration for NCLEX exam
Licensure by endorsement requires a completed application and the following documentation:
Graduate from a state approved institution/program
Official transcripts sent from the School of Nursing to the board
Two completed fingerprint cards and waiver form
Verification of license - request from original state or NURSYS (if applicable)
Passing score on NCLEX-RN exam
Accelerated Nursing Programs in Iowa
Within 12 to 18 months you could have your second degree in nursing. There are select colleges that offer accelerated programs that can bridge your degree to that of a higher degree. Most of these programs have entrance requirements that should be looked into before applying, as some will require completion before the program start date. Costs of tuition will depend on the number of prerequisite course required, and the program that you chose to complete. When deciding on a program take into account these programs are offered on a full-time basis and have clinical requirements for successful completion.
Are we missing your school's program or need to update information listed? Please contact us so we can make the necessary changes.
Recent Articles
Cities in Iowa