What Is the Difference Between a Master's in Healthcare Informatics and an MSN in Healthcare Informatics?
There are many similarities in roles between a Master's in Healthcare Informatics and a Master's of Science in Nursing in Healthcare Informatics. Both roles work with electronic health records (EHR) that staff use in healthcare systems and organizations. Additionally, both roles have similar functions including collecting, managing, storing, interpreting and sharing patient data and healthcare information. Ultimately, the goal is similar: to utilize technology for the benefit of the healthcare organization.
The way in which this is done and what it is used for differs between the two professions:
A Master's in Healthcare Informatics focuses on technology and communication. An individual without a nursing or medical background can work in this role and typically has an interest in IT as a profession. Listed below are some of the key functions for a Master's in Healthcare Informatics professional:
Uses data to improve processes
Uses data to improve security
Focuses on business aspects in healthcare (i.e. cutting costs through technology use)
Includes systems analysis and database analysis
Focuses on whole organization IT needs
Helpful to have background in IT and medical technology
Presents data focused on societal health outcomes
An MSN in Healthcare Informatics degree is for nurses with an interest in the technology aspect of nursing that want to advance their degree and practice. Due to the nursing background, an MSN in Health Informatics has insight into the practical application of EHRs that a graduate with a Master's in Health Informatics may not have. The main focus is to improve patient care, and they support staff through the use of an EHR to do so. Listed below are some core functions for an MSN in Healthcare Informatics:
Uses data to improve patient care
Uses data to improve patient safety
Focuses on enhancing clinical workflow for staff
Incorporates nursing skills in electronic health records practice
Relates technology to nursing research and theory
Enhances nursing and patient communication
RELATED: What Are Some Pros and Cons of Using Electronic Charting (EMR)?

Latest posts by Amanda Bucceri Androus, RN, BSN
(see all)
How Nurses Can Promote Vaccines Without Promoting Vaccines

- June 12, 2020

CDC Estimates of Nurse & Healthcare Worker COVID-19 Cases Are Likely Understated

- May 19, 2020

How Nurses Are Keeping Up With Practice Agreement Changes During COVID-19

- April 8, 2020
What's New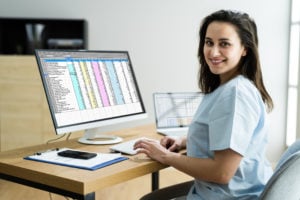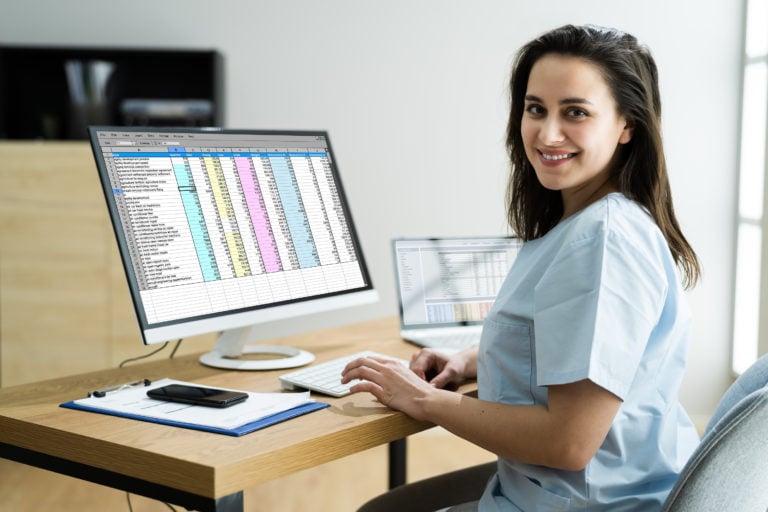 Do Women's Only RN to BSN Programs Exist?
Nursing and women's-only colleges have a long, shared history. Up until the beginning of the 19th century, women generally were…