Nursing Informatics Certification
Nursing is a dynamic profession. Caring for patients is not just about performing bedside tasks. Nurses have a voice in technology that they use to care for patients, and are on the front lines when developing and utilizing new technology as well. Nursing informatics is a field that allows nurses to identify technology needs or safety concerns, and develop ways to ensure they practice safely and efficiently.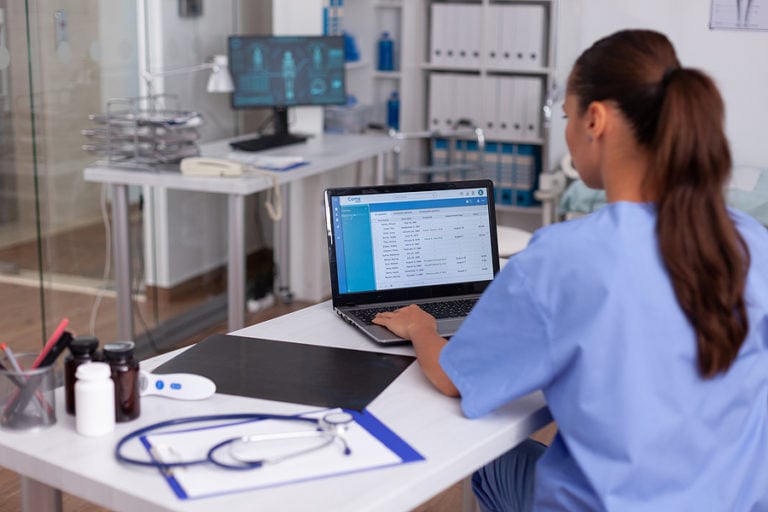 Why Do I Need a Nursing Informatics Certification?
While certification in nursing informatics may or may not be required for employment, it's a great credential to have under one's belt for several reasons. It can help one stand out when searching for a new position, and it demonstrates a high level of competency in the field of informatics. It also demonstrates leadership.
Where Can I Get a Nursing Informatics Certification?
There are several ways to earn certification in nursing informatics. First, the American Nurses Credentialing Center (ANCC) offers certification. However, some schools offer post-baccalaureate and post-master's certificates in healthcare informatics. For example, the University of Phoenix offers a 10-credit certification program which is 100% online. For more information and a list of schools that offer post-master's certificates in informatics, please click here.
American Nurses Credentialing Center (ANCC)
Certificate Name: Informatics Nursing Certification
Credential Awarded: RN-BC
Cost: $395 non-member, $270 (American Nurses Association members), $340 (American Nursing Informatics Association)
Certification Requirements & Eligibility
The requirements for nursing informatics certification through ANCC include:
Have a current, unencumbered RN license
Hold a bachelor's degree or higher in nursing or relevant field
Have practiced the equivalent of two years (full time) as an RN
Have completed a minimum of 30 continuing education in informatics within three years of application
Have practiced a minimum of 2,000 hours in informatics nursing within three years of application, or:
Have practiced a minimum of 1,000 hours in informatics nursing in the last three years AND completed 12 semester hours in informatics courses in a graduate-level nursing program, or:
Have completed a graduate program in informatics nursing which includes 200 hours of supervised practicum (transcripts must be provided, and can be official or unofficial)
See All Nursing Certifications