Legal Nurse Consultant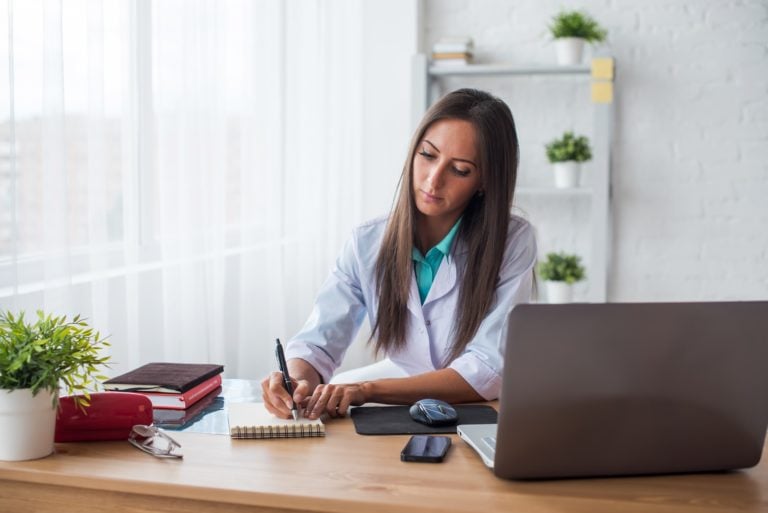 What Is a Legal Nurse Consultant?
A legal nurse consultant is a nurse who works as an expert on cases involving medical issues. This can be in court or with insurance companies, healthcare providers, and other agencies. Legal nurse consultants are valuable in that they bring clinical experience, medical education, and a scientific background to the legal arena, assisting attorneys in the litigation process.
Becoming a Legal Nurse Consultant
Those seeking a career in legal nurse consulting should have experience in the medical field and knowledge of pathophysiology, pharmacology, and current standards of care for various disease processes. They also should value patient advocacy and patient rights. Interest in, and knowledge of the legal field is encouraged.
What Are the Education Requirements?
Those interested in the field of legal nurse consulting should first pursue a nursing degree through a two- or four-year university. Obtaining an associate's degree (ADN) or bachelor's degree (BSN) in nursing is required.
After completion of an accredited nursing program, successful completion of the NCLEX-RN is required for licensure.
Any Certifications or Credentials Needed?
While not required, certification as a legal nurse consultant is recommended. Formal certification demonstrates the nurse is committed to the field and adheres to the highest standard of care and professionalism. Coursework to become a Legal Nurse Consultant Certified (LNCC) is offered via online study and prepares students to take the LNCC exam. Eligibility to take the exam requires the following at the time of application:
Have a current, unrestricted RN license
Have a minimum of five years' experience as a practicing RN
Have, and demonstrate evidence of,2,000 hours of legal nurse consulting experience within the last five years
Certification is valid for five years. Renewal criteria for LNCCs include:
Have a current, unrestricted RN license
Have evidence of 2,000 hours of legal nurse consulting within the last five years
Completion of 60 contact hours that meet the recommended criteria OR successfully complete the LNCC exam
Depending on where the LNC is employed, additional education is recommended. For example, med-legal courses and learning legal terminology is beneficial.
Where Do Legal Nurse Consultants Work?
Legal nurse consultants can work in various settings. From courtrooms to government agencies, their expertise is highly valuable in legal proceedings. A legal nurse consultant can work in the following areas:
Law offices

Personal injury
Medical malpractice
Product liability

Insurance companies

Worker's compensation
Disability
Billing/ billing fraud

Government agencies

Government-funded healthcare billing/claims
Assist in defending state agencies

Hospitals

Risk management
Case management
Licensure concerns
Additionally, many LNCs work independently, running their own consulting businesses. This allows for flexibility and being able to determine their own wages.
What Does a Legal Nurse Consultant Do?
Legal nurse consultants are nurses first. This means that safe and high-quality patient care is top priority. Legal nurse consultants work to ensure that any malpractice concerns or insurance claims are handled appropriately, leading to the best outcome for patients.
What Are the Roles and Duties of Legal Nurse Consultants?
The American Association of Legal Nurse Consultants outlines how to get started as an LNC. It describes the various roles in detail and many opportunities and roles are listed. For example, LNCs working in a law firm or for a private attorney usually focus on medical malpractice cases. Duties include:
Review and summarize medical records
Review current standards of care
Act as a liaison with healthcare providers
Attend depositions, arbitrations, and mediations
Serve as an expert witness
LNCs employed with insurance companies also have specific duties. Their primary focus is to ensure that healthcare benefits are paid appropriately per the policy. Duties include:
Serve as case managers
Utilization review
Audit medical bills
Work as case managers
LNCs working in hospitals, clinics, or other healthcare facilities usually work in-house in risk management or med-legal departments. They typically have the following responsibilities:
Investigate patient claims of medical malpractice
Review and summarize medical records
Staff education
Work alongside the facility's legal team
Ensure adherence to compliance/healthcare privacy laws
Legal Nurse Consultant Salary & Employment
Many nurses are lured by the benefits of becoming a legal nurse consultant. Being able to work from home, setting your own wages and hours, and learning a new field is attractive to nurses looking for a change from bedside nursing. Best of all, there are no long, 12-hour shifts. According to payscale.com, the average salary for a legal nurse consultant can range from $55,092 to $211,399, one of the highest-paying nursing specializations in the field. Salary is dependent on the state, city, organization, and whether the LNC is self employed.
Helpful Organizations, Societies, & Agencies