MSN Degree Programs in Louisiana
Nurses working in the state of Louisiana have plenty of employment choices. There are also a number of universities and nursing schools for those considering career progression beyond nursing practice. Often the best way to do this is studying a Master of Science in Nursing (MSN). This type of graduate program opens more doors and makes career progression more likely – management and other roles.
You have several ways to earn such an MSN depending on your academic background. Louisiana has both BSN to MSN and RN to MSN programs, available part-time and full-time.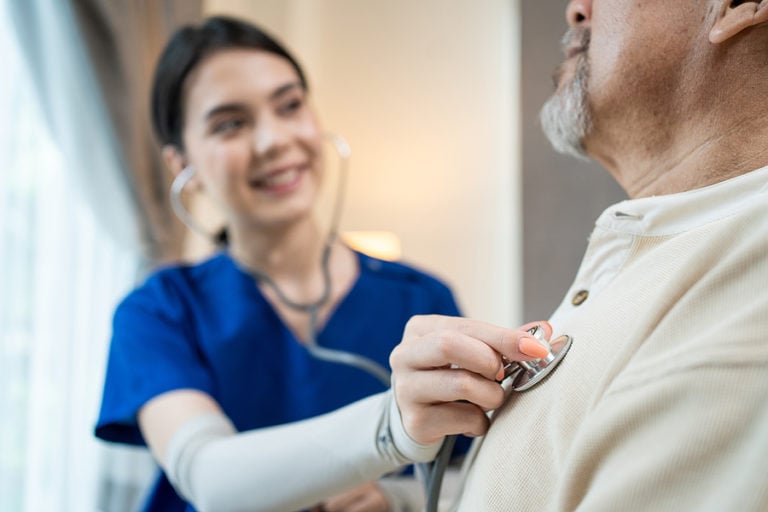 RN to MSN and BSN to MSN Programs
Professional Registered Nurses across the US normally have one of two degrees: the ADN (Associate Degree) and the BSN (Bachelor of Science). Which type of degree you have will determine the MSN pathway open to you – RN to MSN is for ADN graduates. BSN graduates can apply for BSN to MSN programs. While they cover the same material, the ADN to MSN take longer and have more content to cover. Both are typically available as part-time and full-time.
Typical Program Length
RN to MSN study programs are over six semesters (two years)
BSN to MSN study programs are over four semesters (one year to fifteen months)
Typical Admission Requirements
A Registered Nursing license
ADN or BSN from a regionally accredited institution
A minimum of 3.0 on the GPA 4.0 grade
Letters of recommendation (usually two or three), and/or a professional resume listing clinical experience
CPR certification – provide evidence
Complete any and all prerequisite courses with minimum grades
2023 List of MSN Programs in Louisiana
With an MSN degree, Louisianians can earn approximately $90,000 per year and attain job titles such as clinical nurse specialist, nurse administrator, and nurse anesthetist. If you have thought about moving forward in your career as a nurse, becoming an MSN-holding nurse might be the career path to take. There are RN to MSN programs that offer full and part-time programs to candidates at a few different colleges in Louisiana. If you are currently in the field, there are options for flexible schedules so that you can obtain your degree with ease.
MSN Programs By City:
Baton Rouge, LA
Grambling, LA
Hammond, LA
Lake Charles, LA
Monroe, LA
Natchitoches, LA
New Orleans, LA
Pineville, LA
Thibodaux, LA
Are we missing your school's program or need to update information listed? Please contact us so we can make the necessary changes.