Client Rights: NCLEX-RN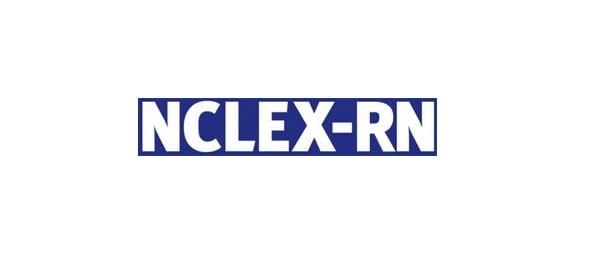 In this section of the NCLEX-RN examination, you will be expected to demonstrate your knowledge and skills of client rights in order to:
Recognize the client's right to refuse treatment/procedures
Discuss treatment options/decisions with client
Provide education to clients and staff about client rights and responsibilities
Evaluate client/staff understanding of client rights
Advocate for client rights and needs
The American Hospital Association's Bill of Rights (replaced by the AHA's – Patient Care Partnership) includes the fact that all clients and patients have
According to the American Hospital Association, all patients have the right to:
Privacy
Confidentiality
Respect and dignity
Select and choose their own doctor(s)
Fully know about their medical condition and treatments without any withholding of information
Make autonomous decisions about their medical care including their right to accept and reject any treatments
Complete freedom from abuse and neglect
Access to emergency services
Manage and control their finances and personal property
Competent and compassionate care
Religious freedom
Social freedom
Accurate bills for the care and services that are given to the person
Express their complains and have these complaints and concerns addressed
Recognizing the Client's Right to Refuse Treatments and Procedures
Some of these American Hospital Association's Bill of Rights are further amplified and clarified with the Patient Self Determination Act and the Health Insurance Portability and Accountability Act (HIPAA).
As previously mentioned, the Patient Self Determination Act upholds and emphasizes the person's right to make decisions relating to current and future care and treatments. Legally, all patients and clients must be told about their right to accept or reject all treatments upon admission and with their first contact with a healthcare agency or provider.
The Health Insurance Portability and Accountability Act (HIPAA) supports and upholds the clients' rights to confidentially and the privacy of their medical related information regardless of its form. It covers hard copy and electronic medical records.
Discussing Treatment Options and Decisions with the Client: Informed Consent
Informed consent is defined as the patient's election of a treatment or procedure which is based on their full understanding of the treatment or procedure, its benefits, its risks, and any alternatives to the particular treatment or procedure. All clients have the legal right to autonomy and self-determination to accept or reject all treatments and interventions.
With the exception of emergencies, all aspects of nursing care and interventions must be explained to the patient. When legal informed consent is not given by the patient, any treatments and procedures that are done without the client's consent are considered illegal, assault and/or battery.
There are three basic types of consent. These types of consent are implicit consent, explicit consent and opt out consent. This type of consent is indirect and not direct like explicit consent. For examples, clients who consent and agree to hospitalization are implicitly consenting to the nursing care by the nature of their hospitalization.
Explicit consent: Explicit consent entails the expression of a direct and formal consent to agree to or not to agree to any and/or all treatments. These consents can be verbal or in writing. Most, if not all, invasive procedure consents are explicit consents that are done in writing and documented in the client's medical record, sometime using a facility specific consent form. The components of this type of consent are discussed below.
Implicit consent: An implicit or implied consent, in contrast to an explicit consent, is indirect rather formal and direct. For example, a patient gives implicit consent to nursing care when they have simply agreed to and consented to be hospitalized.
Opt out consent: Opt out consent is passive and indirect. This type of consent is given when a patient does NOT refuse a treatment. The lack of objections by the patient indicate that the person has consented to the treatment or procedure with an opt out consent.
Informed consents can only be obtained from an adult patient who is mentally competent to do so except under some circumstances and situations. When consent, for any reason including the lack of majority, mental incompetence and unconsciousness, cannot be obtained, other people can provide legal consent for the patient.
Some of these people are:
A legally appointed representative for a developmentally disabled adult, for example
The parent or legal guardian of a minor and unemancipated minor child
An emancipated minor who is independent of their parents and
The durable power of attorney for healthcare decisions or the health care surrogate or proxy
The physician, or other licensed independent provider, the nurse and the client have roles and responsibilities in terms of informed consent.
The nurse is responsible and accountable for the verification of and witnessing that the patient or the legal representative has signed the consent document in their presence and that the patient, or the legal representative, is of legal age and competent to provide consent. They also confirm that the patient has sufficient knowledge to make a knowledgeable decision.
The physician provides the client with complete information about the treatment or procedure, the potential risks including pain and complications, the benefits of the treatment or procedure, who will perform the planned treatment or procedure, and any possible alternatives to the treatment or procedure including their benefits and risks.
The patient or their legal representative must give consent voluntarily and without any coercion by others. They must also ask questions and clarify things until they are certain about the procedure, the benefits, the risks and possible alternatives.
The components of informed consent, as discussed immediately above, include the provision of complete and unbiased information about the treatment, the purpose of the treatment, the risks, benefits, which will perform the proposed treatment or procedure, alternatives, and options.
Additional components include the verification that the client fully understands this information and their right in terms of refusing the treatment or procedure.
The nurse's recognition that informed consent was obtained is based on the legality and completeness of the written consent and the required process for obtaining a consent including the client's legal ability to sign it and the client's understanding of the procedure or treatment that they are consenting to. For example, during the preoperative period of time, nurses must recognize, identify and confirm that a complete surgical consent was obtained and placed in the patient's medical record.
Providing Education to Clients and Staff about Client Rights and Responsibilities
Registered nurses are responsible and accountable for insuring that all clients and staff members are knowledgeable about clients' rights and responsibilities and they must also insure that this knowledge is applied and integrated into staff practice and that all of the clients are exercising their rights and also fulfilling their responsibilities in terms of healthcare and the healthcare providers and facility.
When an educational need is assessed in terms of clients' rights and responsibilities, the registered nurse must plan, implement and evaluate an educational activity that meets this need, as fully discussed previously with the Integrated Process of Teaching and Learning.
Some of the components of this education can include the elements associated with the American Hospital Association's Bill of Rights, the Patient Self Determination Act and the Health Insurance Portability and Accountability Act (HIPAA) in addition to the components of the American Hospital Association's patient responsibilities. For example, patients have the responsibility to:
Provide healthcare providers with complete information relating to their signs, symptoms, health related concerns, and their past and current medical conditions
Report any safety issues and concerns
Report any lack of understanding relating to their care, treatments and procedures
Actively and collaboratively participate in all their care, treatments and procedures
Be considerate of others
Follow all the healthcare organization's policies and procedures related to patient behavior, demeanor and other patient related issues and behaviors such as cigarette smoking and illicit drug use
Evaluating the Client and Staff Understanding of Client Rights
Client and staff understanding of client rights can be measured and evaluated indirectly and directly.
The registered nurse can directly or indirectly observe the staff member's interactions with the client and the education that the nurse provides to the client in terms of their rights either with direct observation or by reviewing the medical record for documentation that the client understands and exercises their rights during the course of their care.
Advocating for Client Rights and Needs
Nurses consistently advocate for the client and significant others, as based on their intrinsic rights and individual needs in an ongoing manner and in all aspects of care.
RELATED NCLEX-RN MANAGEMENT OF CARE CONTENT:
Client Rights (Currently here)
SEE – Management of Care Practice Test Questions