Safe Use of Equipment: NCLEX-RN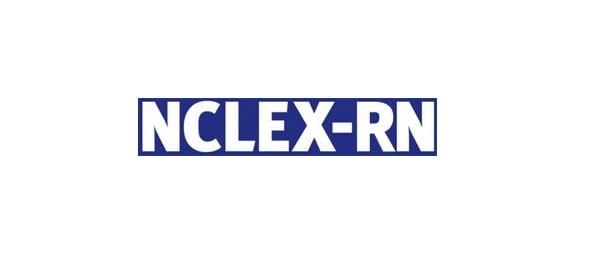 In this section of the NCLEX-RN examination, you will be expected to demonstrate your knowledge and skills of safe use of equipment in order to:
Inspect equipment for safety hazards (e.g., frayed electrical cords, loose/missing parts)
Teach client about the safe use of equipment needed for health care
Facilitate the appropriate and safe use of equipment
Remove malfunctioning equipment from client care area and report the problem to appropriate personnel
Inspecting Equipment for Safety Hazards
Equipment safety and the safe use of equipment is dependent upon both user safety and equipment safety.
User safety can be insured when all users of equipment, including nurses, are instructed on proper use and all pieces of equipment and then they are then deemed and validated as competent to correctly and safely use a piece of equipment PRIOR to using it without direct supervision and guidance.
User safety is also insured when the health care provider asks for the assistance of another and their reinstruction when they believe that they are not competent to use a specific piece of equipment as well as when they inspect the equipment prior to using it with a patient.
Some of the safety inspection components include the inspection of the piece of equipment for frayed cords, malfunctioning, missing and/or loose parts, and documented evidence of preventive maintenance and safety inspections by those who perform these tasks.
All equipment that is even possibly unsafe or questionably safe must be immediately taken out of service and sent to the department that is responsible for insuring its safety.
All health care facilities have established protocols and procedures for the safe use of equipment which include staff education, competency validation, preventive maintenance, and safety inspections.
Most health care facilities prohibit the patient's use of their own equipment like a radio, television or electric razor; others permit it but only after it has been inspected and deemed safe by personnel who have the knowledge and skills to do so. These personnel do not include nurses. This inspection is typically done by the maintenance or equipment department.
Teaching the Client About the Safe Use of Equipment Needed for Health Care
Clients, in addition to staff, must be educated about the safe use of equipment, particularly when they are performing self care in the home using medical equipment.
Safe and effective equipment such as electrical oxygen supplementation therapy and continuous passive motion devices, in addition to nonelectrical equipment such as walkers, canes and other mobility aids, must be safe and deemed safe prior to use.
The rubber tips on a walker, cane and crutches should be inspected often. All tips that are uneven or worn out must be replaced immediately; preventive maintenance is done by replacing all tips at least one a month even when they are not worn out.
Clients, in addition to staff, must also be educated about the safe use of equipment, particularly when they are performing self care in the home.
Facilitating the Appropriate and Safe Use of Equipment
The appropriate and safe use of equipment can be facilitated with:
The complete education and training of all users
Validated and documented competency to use any and all pieces of equipment by a person qualified to do so
Preventive maintenance
The removal of all unsafe equipment from service
Removing Malfunctioning Equipment from the Client Care Area and Reporting the Problem to the Appropriate Personnel
As stated immediately above, unsafe items must be immediately removed from the client care area and then reported and returned to the department, such as the biomedical department, that ensures equipment safety. It is also recommended that items that are questionably safe also removed and returned so that those who are more knowledgeable than the nurse can inspect them and validate their safety.
RELATED CONTENT:
Safe Use of Equipment (Currently here)
SEE – Safety & Infection Control Practice Test Questions