Alabama Post-Graduate Certificate Programs in Nursing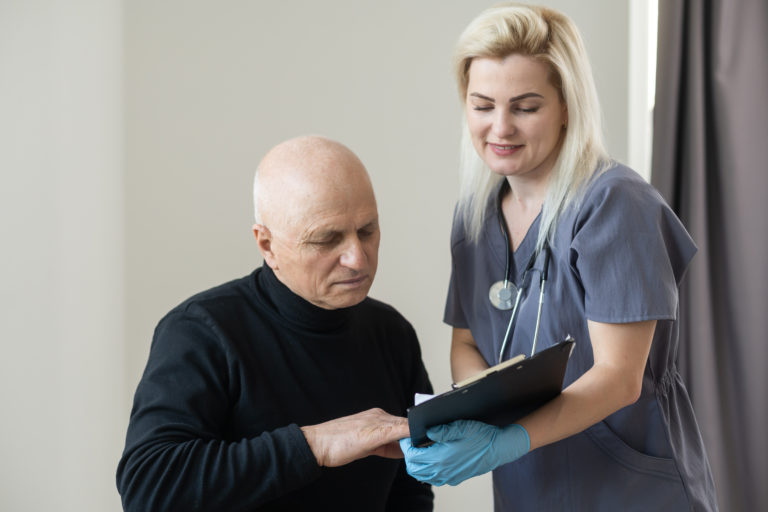 Alabama nurses that want to advance their nursing skills and career opportunities have the potential to enroll in a Post-Graduate Certificate in Nursing program. This allows nurses to either change their nursing specialty or to expand on their current nursing practice.
It is important that nurses understand the differences between nursing certification and the post-master's graduate certificate prior to enrolling in an Alabama Post-Graduate Certificate in Nursing program. Advance your nursing career when you consider one of the programs available in Alabama.
Post-Graduate Certificate in Nursing Admission Requirements in Alabama
Nurses that apply to an Alabama Post-Grad Certificate in Nursing program are required to have a current, unencumbered Master of Science in Nursing (MSN) degree or a Doctor of Nursing Practice (DNP) degree.
Admission requirements for most post-master's nursing certificate programs in Alabama are similar to other schools in the state. The University of South Alabama requires that nurses submit admission material by the deadline, having a current unencumbered license to practice nursing, completion of a criminal background check, drug screen, and several other requirements.
Other possible admission requirements among the schools include:
Completion of all required courses with a minimum grade of 'B'
Submission of health data forms
Post-Graduate Certificate in Nursing Classes and Courses
The required classes and courses potentially vary, depending upon the Alabama school program. Some schools offer the opportunity for nurses to complete Advanced Pathophysiology, Advanced Pharmacology, and Advanced Health Assessment if they did not complete these required courses as part of their degree. Other schools require that students submit transcripts verifying that the required courses were already completed as part of the application process.
The University of Alabama offers the Post-Graduate Certificate – Family Nurse Practitioner Concentration that begins with the NUR 567 course titled 'Family Nurse Practitioner Role and Issues.' Students progress through other courses, including:
NUR 569 Family Nurse Practitioner I
NUR 570 Family Nurse Practitioner Clinical
NUR 571: Family Nurse Practitioner II
NUR 572: Family Nurse Practitioner Clinical II
NUR 573: Family Nurse Practitioner III
NUR 574: Family Nurse Practitioner Clinical III
Program Length
The length of post-graduate certificate programs in nursing is similar from one school to another Alabama school. The variations depend on factors such as whether the nurse has to complete required courses not previously completed in their MSN program, or differences in specific specialty requirements.
The University of Alabama in Huntsville requires students to complete 678 clinical hours, with 500 hours in direct patient care. In contrast, the University of Alabama Post-graduate Certificate – Family Nurse Practitioner (FNP) course curriculum lists a total of 540 clinical hours, in addition to non-clinical courses.
The schools have a set progression for completing their programs, meaning that it is not advisable to skip any courses.
Tuition and Cost of Attendance
Tuition and the cost of attendance for Alabama post-graduate nursing certificate programs vary, the same as with any other program. It is important to realize that the cost of tuition typically includes only the cost of attendance, and does not include required fees, uniforms, books, or supplies.
One example of variation in tuition is the fact that the University of North Alabama tuition is $370 per credit hour for graduate students. Tuition for the University of Alabama at Birmingham Post-Graduate APRN Certificate is $656 per credit hour.
Online Post-Graduate Nursing Certificate Programs in Alabama
Online Post-Graduate Nursing Certificate program options allow working nurses to complete their required courses without having to attend classes on campus. There are a few Alabama schools that offer an online post-master's nursing certificate in Alabama.
Some nurses complete their online program at a school located in Alabama, rather than risk the possibility that completing an out-of-state program will lead to their post-master's graduate certificate in nursing program completion not being accepted by the ABN or a particular employer.
Featured Online School
The University of South Alabama is an example of an Alabama school that offers an online post-master's certificate in the nursing option that is fully accredited by the CCNE.
Each concentration, including the Adult-Gerontological NP, Clinical Nurse Leader, and the Nursing Education sub-specialty offers students the opportunity to complete their clinical nurse training in their own community if they live outside the Mobile area.
Post-Graduate Certificate in Nursing Career Pathways in Alabama
The Alabama nurse with a Post-Graduate Certificate in Nursing has several potential career pathways. Pursue your career goals with a concentration or title such as:
Check with each school to learn about career pathways or specialized concentrations.
Post-Graduate Nursing Certificate Salary & Job Outlook
The Bureau of Labor Statistics (BLS) indicates that the job outlook for nurse practitioners along with other advanced-level nursing positions is expected to be 'much faster than average.' The median annual wage for nurses with advanced degrees was $113,930 in 2018. The good news is that with the nationwide nursing shortage, this salary will potentially increase.
Alabama nurses with a post-master's nursing certificate may not earn the highest salary in the country, but the need for these nurses is increasing, given the focus on preventive healthcare, and nurses reaching retirement age.
List of Alabama Post-Graduate Certificate in Nursing Programs
Take the first step toward an exciting specialty career in nursing by browsing our list of post-grad nursing certificate programs available in the state of Alabama below.
Birmingham, AL
Huntsville, AL
Troy, AL
Tuscaloosa, AL
Are we missing your school's program or need to update information listed? Please contact us so we can make the necessary changes.