Oklahoma Post-Graduate Certificate in Nursing Programs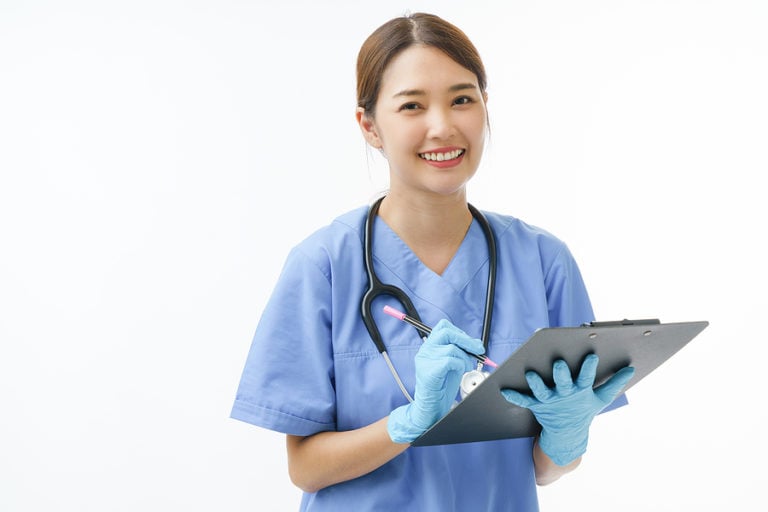 Post-graduate nursing certificates are designed to give career nurses who have Master's of Science in Nursing (MSN) degrees a means of furthering their education without entering a full doctoral program. RNs can achieve additional specialization in their field of expertise, change specializations, or enhance their career options and earning potential by pursuing a post-graduate nursing certificate. RNs in Oklahoma may find a post-grad certificate is their ticket to the next level of their profession.

Post-Graduate Certificate in Nursing Admission Requirements in Oklahoma
Admissions requirements will differ depending on the school and certificate program. A minimal list of requirements will probably include the following:
A current RN license
A completed MSN degree from an accredited institution
A 3.0 or higher GPA in recent coursework
Application and acceptance to the university offering the certificate program
Additional prerequisite courses and professional recommendations may be required for certificate programs that include advanced practice certifications.
An example of different programs with differing requirements can be found at Oklahoma City University. This institution offers a post-master's nursing certificate track in leadership or education with one set of admissions requirements. They also offer another track for post-master's advanced practice certificates, which has more extensive admissions requirements.
Post-Graduate Certificate in Nursing Classes and Courses
Post-master's certificates for advanced practice nursing (Clinical Nurse Specialist or Nurse Practitioner) will either include or require as prerequisites three fundamental courses:
Advanced Pathophysiology
Advanced Pharmacology
Advanced Physical Assessment
Course work beyond these three fundamental classes may vary depending upon the student's chosen certificate track. The University of Oklahoma Health Sciences Center College of Nursing lists the following courses for its Clinical Nurse Specialist track:
CNS Systems Management (96 Clinical Hrs)
Advanced Concepts in Adult/Gerontology Nursing I
Advanced Practicum in Adult/Gerontology Nursing I (192 Clinical Hrs)
Advanced Concepts in Adult/Gerontology Nursing II
Advanced Practicum in Adult/Gerontology Nursing II (192 Clinical Hrs)
Synthesis in Nursing for the CNS Pathway (192 Clinical Hrs)
Program Length
Certificates in nursing administration or education will tend to require considerably fewer credit hours than certificates in advance practice nursing specialties. An example of the latter is the University of Oklahoma's post-master's Family Nurse Practitioner program, which requires 25 credit hours—34 if you include the three fundamental courses! This same program lists options for completing coursework full-time in two years or part-time in three years.
Tuition and Cost of Attendance
The University of Oklahoma offers significantly lower tuition costs for Oklahoma residents, listing a cost of $213.13 per graduate nursing credit hour (as opposed to $824.10 per credit hour for nonresidents). Don't forget that additional fees can add up, though. Add to tuition and fees the cost of books and the cost of commuting or housing, and the need for students to plan and budget carefully becomes obvious.
Online Post-Graduate Certificate in Nursing Programs in Oklahoma
There are several institutions that accept Oklahoma residents into their online programs. Online post-grad certificate programs are ideal for RNs who wish to continue working or have other pressing obligations to attend to while they complete their education. These programs are also great for students who may live in more rural areas which make commuting to a university unrealistic.
Featured Online School
Maryville University offers online post-grad nursing certificates in no fewer than five specialties, each of which are designed to lead to an advanced practice certification:
Family Nurse Practitioner
Adult-Gerontology Primary Care Nurse Practitioner
Adult-Gerontology Acute Care Nurse Practitioner
Pediatric (Primary Care) Nurse Practitioner
Psychiatric Mental Health Nurse Practitioner
Post-Graduate Certificate in Nursing Career Pathways in Oklahoma
With a post-master's nursing certificate in hand, RNs can find employment in a number of rewarding areas of healthcare, such as:
Post-Graduate Nursing Certificate Salary and Job Outlook
The U.S. Bureau of Labor Statistics lists median annual wages for Nurse Practitioners at $107,030 and for Nurse Midwives at 103,770 for 2018. The job outlook for these fields plus Nurse Anesthesia was projected to grow 26% from 2018-2028. This means that RNs with post-grad certificates have an extremely favorable job outlook and stand to earn salaries at the top of the nursing payscale.
List of Oklahoma Post-Graduate Certificate in Nursing Programs
With the above information, qualified Oklahoma RNs should be well-equipped to select the post-master's certificate in nursing program that is right for them. Get started with the list below.
Oklahoma City, OK
Graduate Certificate Programs
2501 N Blackwelder
Oklahoma City
,
OK
73106
(405) 208-5000
Graduate Certificate Programs
1100 N Stonewall Ave
Oklahoma City
,
OK
73117
(405) 271-2428
Are we missing your school's program or need to update information listed? Please contact us so we can make the necessary changes.