Oregon Post-Graduate Certificate in Nursing Programs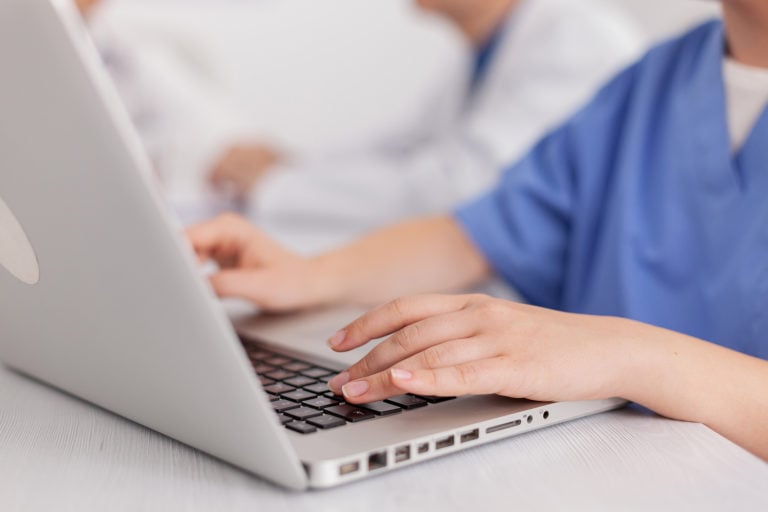 The healthcare industry is changing by the day. Nurses who have obtained graduate-level degrees are in higher demand than ever before. The U.S. Bureau of Labor Statistics has projected that opportunities for nurse practitioners will grow by as much as 26% through the year 2028.
Nursing professionals are trained to deliver top-quality care to people at the most vulnerable points in their lives. By obtaining a post-graduate nursing certificate in Oregon, MSN-prepared nurses can specialize and advance their career prospects to reach their professional goals.

Post-Graduate Certificate in Nursing Admission Requirements in Oregon
Admissions requirements vary from school to school, but will tend to follow similar guidelines. For example, the admissions requirements for post-graduate nursing certificate programs in Oregon may include, but are not limited to:
Official transcripts
Master's degree in nursing (MSN)
Must meet GPA requirements (i.e., 3.0 in MSN program)
Completion of a specific number of clinical hours
Provide letters of recommendation
Possess a current, unrestricted nursing license
Post-Graduate Certificate in Nursing Classes and Courses
Post-graduate certificate in nursing courses will vary depending on the chosen specialty. For example, the nurse education post-master's certification from Oregon Health and Science University includes the following classes:
NURS 509AA Practicum in Clinical Teaching
NURS 561/661 Curriculum and Instructional Design in Nursing
NURS 562/662 Assessment and Learning in Nursing
NURS 563/663 Simulation in Nursing Education
NURS 564/664 Clinical Teaching
Program Length
Post-grad certificate in nursing programs fluctuate in length depending on the school, the program concentration, and sometimes even on the prior education and experience of the student. Generally speaking, these certificate programs are much shorter than full degree programs, often requiring just 12-30 credits to complete in entirety. Most students can complete these programs in just a few semesters of study. Full and part-time attendance options are typically available, which also impact the time it takes to complete the program.
Tuition and Cost of Attendance
The cost of attendance and tuition for post-graduate nursing certificate programs in Oregon will also vary from school to school. Tuition usually does not include other mandatory expenses, such as books, course materials, and school fees. In-state and out-of-state tuition rates may be applicable. For example, tuition for Oregon Health and Science University's nurse educator post-master's certificate is roughly $625 per credit for residents, and $809 per credit for non-residents.
Online Post-Graduate Certificate in Nursing Programs in Oregon
Online coursework for programs such as the post-master's nursing certificate has grown in popularity and availability over recent years. Many nursing students have families, jobs, and other responsibilities outside of school. Online classes are generally less expensive than traditional classes, offer more flexible scheduling and give students more control over their learning environment. For the nursing professions, some coursework must be done in-person in order to obtain hands-on training.
Featured Online School
Maryville University offers a fully accredited, online Post-Master's Certificate program in a variety of specializations. Students can choose from Family Nurse Practitioner, Adult-Gerontology Primary or Acute Care Nurse Practitioner, Pediatric Primary Care Nurse Practitoner, or Psychiatric Mental Health Nurse Practitioner.
Post-Graduate Certificate in Nursing Career Pathways in Oregon
By pursuing your nursing education at the post-graduate certificate level, you will gain access to a broader, more lucrative career in the nursing field. Here are some of the careers your post-grad certificate will make available to you in Oregon.
Post-Graduate Nursing Certificate Salary and Job Outlook
Advanced-level RNs have an extremely favorable job outlook, as hospitals and healthcare facilities require care for the aging Baby Boomer population. Specialty RNs are in high demand in just about every state. According to the U.S. Bureau of Labor Statistics, Nurse Anesthetists, Nurse Midwives, and Nurse Practitioners earned a median salary of roughly $113,930 per year as of 2018.
List of Oregon Post-Graduate Certificate in Nursing Programs
Now that you have an idea of what you can expect as you pursue your post-graduate nursing certificate, it's time to take a closer look at some of the programs available to you in Oregon.
Portland, OR
Graduate Certificate Programs
3181 S.W. Sam Jackson Park Rd.
Portland
,
OR
97239
(503) 494-8311
Are we missing your school's program or need to update information listed? Please contact us so we can make the necessary changes.