Best Nursing Schools in Oregon
Selecting the best nursing school in Oregon can be difficult. To make the process easier first look for a school that supports students towards licensure and beyond. A great way to measure this is through NCLEX-RN "pass rates." We have ranked the top 10 nursing schools in Oregon by analyzing current and historical NCLEX-RN "pass rates", meaning the percentage of graduates who pass the exam, out of the 26 RN programs in the state. Programs reviewed include schools that offer an Associate in Nursing (ADN/ASN), BSN, or Direct-Entry MSN Degree.
For more information on our top nursing school rankings, see our Methodology Page (https://www.registerednursing.org/rn-ranking-methodology/).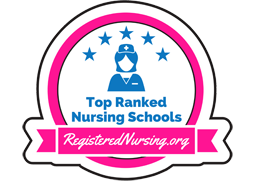 26

10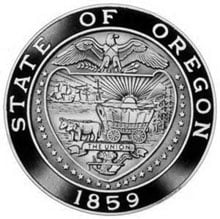 The beautiful West Coast state of Oregon is one of the best places in the country to become a registered nurse. According to the Oregon Center for Nursing, in 2015, 80% of newly licensed nurses surveyed in the state were working, 76% found a job within 6 months of obtaining their RN license, and 78% submitted 20 or fewer applications to find a job. Aside from these stellar stats, the Bureau of Labor Statistics reports the median annual salary for an Oregon registered nurse at $83,800, making it a gainful and lucrative career choice.
For RN bridge programs visit:
ADN Programs in Oregon
An excellent first step to take if you are considering becoming a registered nurse is to look into an Associate's Degree in Nursing (ADN). This program lasts roughly 2 years and is commonly offered at junior and technical colleges throughout the state. Once you complete an ADN program, you will be eligible to take the licensure exam to become a registered nurse.
With over 15 schools in the state offering an ADN program, finding one that suits your needs is a sure bet.
What to Look For in an ADN Program in Oregon
Choosing the right ADN program takes a little work. You'll want to fully explore any prospective schools and ensure that they have the following:
Accreditation
Proper accreditation is extremely important for any ADN program. You'll want to ensure that your school has received an endorsement from national organizations such as the Accreditation Commission for Education in Nursing (ACEN) and/or the American Association of Colleges of Nursing's Commission on Collegiate Nursing Education (CCNE). It's also crucial to check that a prospective program is approved locally by the Oregon Board of Nursing.
Licensing
To become an RN, you must pass the National Council Licensure Examination (NCLEX) upon completion of your ADN. It's a good idea to check your school of choice's nursing curriculum to ensure that it will prepare you to pass the exam. According to the American Association of Colleges of Nursing, 87.8% of new nurse graduates in Oregon who took the NCLEX in 2015 received their licenses.
Program Outcomes
When comparing ADN programs, it's good to check program statistics as these are a good sign of the school's success. You'll want to look for things such as:
Graduation rate
Licensure exam pass rate
Graduate satisfaction
Employment rate
Sumner College in Portland, OR, is one example of a college offering an accredited ADN program in the state.
ADN Program Admission Requirements in Oregon
Program admissions requirements can vary, but you can assume that one or more of the following will be required for most programs:
High school diploma or GED
Admission essay
Completed TEAS exam with an overall score of 63% or higher
One letter of recommendation
Tuition and Costs of ADN Programs in Oregon
There are a few things you'll need to keep in mind when considering the cost of an ADN program. Tuition is the main expense and can vary from school to school. You'll also need to think about additional costs such as books, uniforms, and miscellaneous mandatory fees, which may or may not be included in your school's tuition price.
To give you a general idea about cost, the ADN program at Linn-Benton Community College in Albany, OR, has an estimated program expense of $11,500-$13,800.
Advantages of ADN Programs
If cost, accessibility, and program length are important to you, an ADN is a perfect route to becoming a registered nurse. The short 2-year duration is desirable for many students who want to enter the working world sooner than if they'd gone through a 4-year program, and because the program is offered at many junior colleges, finding an accredited one in your area is usually quite easy. Lastly, the cost tends to be considerably less than longer nursing programs.
LPN to RN Programs in Oregon
There are specialized pathways for current Licensed Practical Nurses (LPNs) in Oregon to become registered nurses. These are known as LPN to RN transition programs, and they are popular with practice nurses for a number of reasons. The main reason is that they give credit for prior nursing coursework, making the overall program much shorter than a traditional RN program.
LPN to ADN/BSN Programs
The LPN to RN program can culminate in either an ADN or BSN, depending on the student's goals. The LPN to ADN pathway is usually around a year or less in length and builds upon the student's LPN knowledge and experience. Chemeketa Community College in Salem offers an LPN to RN pathway for select students; actively licensed LPNs can be placed on a waitlist to enter the second year of Chemeketa's ADN program.
Some students would prefer to earn a BSN. In that case, the LPN to BSN pathway is the way to go. While these take a little longer than the LPN to ADN program, many students are eager to earn a baccalaureate nursing education. Walla Walla University's Portland campus offers an LPN to BSN option based on availability.
Whether a student chooses an LPN to ADN or an LPN to BSN, they must meet the admissions requirements, which typically include:
Active LPN license in the state
Minimum cumulative GPA
Completion of all prerequisite courses
Some prior clinical experience is preferred
BSN Programs in Oregon
Those wanting more options in their nursing careers typically gravitate toward a Bachelor's of Science in Nursing (BSN). This traditional 4-year program is usually offered at larger universities and is more in-depth than an ADN program. Graduates with BSN degrees go on to more advanced nursing positions and typically make a higher salary. There are also RN to BSN programs for licensed nurses who want to further their careers.
Over 10 schools throughout Oregon, many of them in the larger city of Portland, offer BSN programs.
What To Look For in a BSN Program in Oregon
You'll want to carefully research each BSN program you come across and ensure that it has proper accreditation, favorable program outcomes, and is in a desirable location. Cost is also a factor, as programs can vary drastically in price. If you are already a nurse, you'll want to see which schools offer specific RN to BSN programs, which are typically shorter than traditional BSN programs.
Linfield-Good Samaritan School of Nursing, which has campuses in Portland and McMinnville, is one example of a school offering a properly accredited BSN program in the state.
BSN Program Length in Oregon
A traditional pre-licensure BSN program takes 4 years from start to finish. Some schools, however, offer accelerated BSN programs for those that already hold a bachelor's degree in another field. These accelerated programs can take as little as 16 months to complete. RN to BSN programs are also typically shorter, at roughly 2 years.
BSN Program Admission Requirements in Oregon
While each school will have its own admission requirements, here are a few examples of what to expect:
Minimum GPA of 3.0
SAT critical reading and math scores of 940-1140, or ACT scores of 21-26
Completion of any and all pre-requisite courses
Tuition and Costs of BSN Programs in Oregon
Understanding the cost components of a BSN program can make your head spin. The main expense you'll be faced with is tuition, coupled with additional mandatory costs including textbooks, lab fees, and more. In some instances, this is rolled into the cost of tuition; in others, these are all separate expenses. Do some research to compare program costs so you can be sure you're getting the full picture.
To provide an example, the total program cost for the traditional BSN through OHSU will run approximately $51,000 - $57,000 for residents, and over $81,000 for non-residents.
Advantages of BSN Programs
The major advantage of getting a BSN is a choice. Many of the more advanced nursing jobs require this degree, and these higher-level jobs usually come with a higher pay-scale as well. It's also a versatile degree; you can earn it straight out of high school through a traditional 4-year program, you can earn it even if you've already completed a different bachelor's degree through an accelerated program, and you can earn it if you're already a licensed nurse through an RN to BSN program.
MSN Programs in Oregon
A Master's of Science in Nursing degree (MSN) is a truly advanced nursing degree, for those wanting to reach the apex of a registered nursing career. An MSN can lead to jobs such as Clinical Nurse Specialist, Certified Nurse Midwife, and Nurse Practitioner, among other specialties. These advanced nursing jobs tend to pay much higher salaries as well.
There are over 20 MSN program options in the state of Oregon.
MSN Program Length in Oregon
An MSN takes roughly 2-3 years to complete from start to finish. Many MSN programs are designed to work around the schedules of busy working nurses, so things like night and online courses are the norms at many schools. If you have schedule requirements, it's a good idea to see what kinds of course options are available at any prospective school offering an MSN.
MSN Admission Requirements in Oregon
Program admission requirements may vary, so check with your school of choice. The following are common requirements:
BSN from an accredited institution
Cumulative GPA of at least 3.0
Completion of GRE
Personal Interview with faculty
Tuition and Costs of MSN Programs in Oregon
MSN program costs can be all over the map. Be sure to do diligent research into what's included in a prospective school's tuition cost, as you will often be responsible for additional expenses like books and lab fees, among other items. For example, the Oregon Health and Science University's MSN with a Nurse Educator specialization will cost approximately $32,000 for in-state students.
For NP programs visit:
Getting an Oregon Nursing License
Oregon State Board of Nursing has set-up criteria to meet and submit for licensure by examination or endorsement.
Licensure by examination requires an application, fees and the following information to be submitted:
Official sealed transcript - sent by School of Nursing to state Board
Passport photograph - 2" x 2", signed/notarized and dated
Registration for NCLEX - eventually obtaining a passing score
Fingerprint-based criminal background check
Endorsement for licensure can be obtained by providing the following documentation:
Verification of Education - official transcript sent directly to the state Board via the institution
Verification of NCLEX examination
Verification of Licensure - either by request using forms in application or NURSYS (if applicable)
National Criminal Background Check
Learn more about OR RN license information at the Oregon State Board of Nursing.
Accelerated Nursing Programs in Oregon
More nurses are taking the initiative to upgrade their degrees by either taking accelerated BSN/MSN programs or working while taking MSN bridge programs. Taking any of these programs can fast track your career and provide the opportunities you are looking toward. BSN accelerated programs are available at a couple of different colleges in Oregon and can be completed within 12 to 18 months, although this does vary depending on prerequisite courses required. Fees for these programs can be flexible in that they will vary depending on the number of prerequisite courses required and any other housing accommodations that may be required.
Are we missing your school's program or need to update information listed? Please contact us so we can make the necessary changes.
Recent Articles
Cities in Oregon