Nursing Programs in Anchorage, AK
Known as the Last Frontier, Alaska is the largest state by land mass and one of the smallest in terms of total population. Anchorage, a port-city located on a Gulf of Alaska inlet, is the state's largest city with about 250,000 residents. Despite its cold winters, visitors and year-round residents can enjoy warm and temperate spring and summer seasons. Registered Nurses in Anchorage earn approximately $70,000 annually according to Glassdoor.com. With an acute nursing shortage across the sparsely populated region, Alaska has one of the highest demands for nurses particularly NPs, who are granted full practice authority. Nurses from the mainland can find lucrative and high incentive employment opportunities in Anchorage.
To get started in nursing or to advance your nursing career, check out our accredited program listings sections below: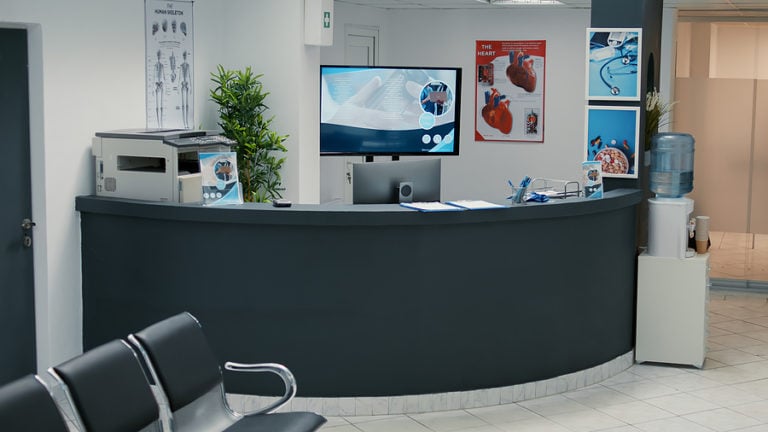 Entry-Level ADN & BSN Programs in Anchorage, AK
It's predicted that healthcare will have a number of openings for high-paying jobs in the near and distant future. For those who have thought about making a living caring for others, colleges in Anchorage, AK have made it easy to enroll in nursing programs such as ADN and BSN. Students can complete their training and start caring for patients in as few as two years of study, depending on the program.
ADN Programs
Nurses comprise the most significant number of healthcare workers and spend the most time with patients. Registered Nurses are also equipped to earn a competitive salary for themselves and their families. Alaska Pacific University in Anchorage offers a two-year ADN that teaches students nursing fundamentals, including clinicals, hard sciences, and behavioral sciences. It also covers cultural-specific topics, such as providing care for underserved populations such as Alaska Natives and Indigenous peoples. The program prepares graduates to attain RN licensure.
Direct-Entry BSN Programs
Registered Nurses with a Bachelor of Science in Nursing are sought-after by top-rated hospitals and medical centers. Staff nurses can move into leadership roles more quickly and have high job security. If you want to begin your nursing career with a BSN, the University of Alaska Anchorage, a state school, offers an accelerated 2-year BSN. The program, broken down into five trimesters, covers Technology & Nursing Informatics, Pathophysiology, Pharmacology, Health Assessments, Nursing Therapeutics, and nursing fundamentals.
School
Contact Information

Charter College

2221 East Northern Lights Blvd., Suite 120

Anchorage

,

AK

99508

(907) 277-1000

University of Alaska Anchorage School of Nursing

3211 Providence Dr,

Anchorage

,

AK

99508

(907) 786-4550
RN to BSN Programs in Anchorage, AK
Experienced nurses can advance their careers in less time and obtain preferred jobs with a Bachelor of Science in Nursing. RN to BSN bridge programs in Anchorage, AK are designed for working nurses with family and career responsibilities. Online course delivery has made earning a BSN a much more attainable option for busy nursing professionals.
RN to BSN Programs
Patient outcomes improve when registered nurses possess a Bachelor of Science in Nursing instead of just an associate degree in nursing. For this reason and more, hospitals and medical facilities are encouraging their nursing staff to obtain their degrees. Charter College in Anchorage, AK offers a blended, online and on-campus RN to BSN bridge that enables working RNs to earn their degrees in about a year and a half. Designed for working nurses, the program emphasizes health assessments, evidence-based practices, and the management of acute and chronically ill patients.
Find out more about Alaska RN to BSN Programs.
School
Contact Information

University of Alaska Anchorage

3211 Providence Drive

Anchorage

,

AK

99508

(907) 786-1800
APRN & Nurse Practitioner Programs in Anchorage, AK
In the vast and remote state of Alaska, Nurse Practitioners are granted full practice authority, which means they can perform most of the high-level job duties as medical doctors. That is, they can prescribe medication, perform patient evaluations, and provide treatments. Recognizing the healthcare gap caused by the nursing shortage, Anchorage-area universities have created working nurse friendly education tracks that allow nurses to earn their advanced degree in convenient formats.
MSN Programs
Nurses with Master of Science in Nursing degrees are taking charge at hospitals and outpatient centers. In both clinical and classroom settings, nurses are stepping up to train and educate the next generation on core nursing competencies. Wayland Baptist University, which has a campus in Anchorage, Alaska, offers an MSN for nurses who are ready to teach. The MSN offering includes teaching strategies, curriculum development, evaluation and assessment, and research methods. All coursework for the program can be completed online, however, the final project must be completed in a clinical setting.
Find out more about Alaska Nurse Practitioner Programs.
Post-Master's Certificate Programs
Nurse practitioners in Alaska are granted the highest authority in terms of patient treatment, evaluation and prescribing. APRNs who already hold master's degrees can become NPs with cost-effective, fast-moving certificate programs designed to get skilled NPs into practice in the shortest time possible. The University of Anchorage Alaska now offers Family and Psychiatric Nurse Practitioner programs. Courses are delivered in distance learning formats (synchronous or asynchronous) with a handful of required, on-campus clinicals.
Find out more about Alaska Post-Master's Certificate Programs.
DNP Programs
Advanced Practice Nurses exhibit leadership every day in their jobs both when working with patients and interacting with staff nurses and other healthcare professionals. Those seeking to enter administration roles can improve their chances by earning a Doctor of Nursing Practice (DNP). Capella University, which serves nurses in Anchorage, Alaska, offers an online-only leadership-focused DNP. The non-clinical program prepares students for leadership roles in nursing and the larger healthcare sector.
Find out more about Alaska DNP Programs.
School
Contact Information

University of Alaska Anchorage

DNP ProgramsGraduate Certificate ProgramsMSN Programs

3211 Providence Drive

Anchorage

,

AK

99508

(907) 786-4406