Best Nursing Schools in South Carolina
Selecting the best nursing school in South Carolina can be difficult. To make the process easier first look for a school that supports students towards licensure and beyond. A great way to measure this is through NCLEX-RN "pass rates." We have ranked the top 10 nursing schools in South Carolina by analyzing current and historical NCLEX-RN "pass rates", meaning the percentage of graduates who pass the exam, out of the 31 RN programs in the state. Programs reviewed include schools that offer an Associate in Nursing (ADN/ASN), BSN, or Direct-Entry MSN Degree.
For more information on our top nursing school rankings, see our Methodology Page (https://www.registerednursing.org/rn-ranking-methodology/).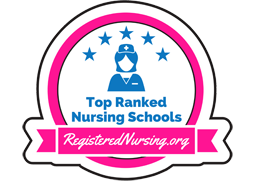 31

10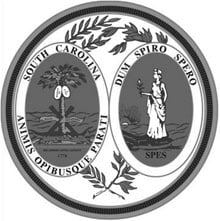 South Carolina has a growing complex health care system that is in need of highly trained nurses. The demand for skilled registered nurses in the state is poised to keep growing in the coming years. The Bureau of Labor Statistics reports the average salary of a registered nurse in South Carolina at nearly $67,140 annually, making it a wise career choice for those looking for an opportunity in the healthcare sector.
For RN bridge programs visit:
ADN Programs in South Carolina
If you are looking to enter the nursing profession, earning an Associate's Degree in Nursing (ADN) is a quick and cost-effective way to do so. The ADN program takes only 2 years to complete, making it a great choice for those wanting to begin working quickly. They are also commonly offered at junior colleges as well as technical colleges, making them accessible to a wide array of students from all around the state.
With over 15 schools offering ADN programs in South Carolina, becoming an RN in the state is easily within grasp.
What to Look For in an ADN Program in South Carolina
There are a few important things to remember when comparing different ADN programs. Keep the following in mind:
Accreditation
Choosing an accredited ADN program is of great importance. It is advised to check for national accreditations, including ones from major players like the Accreditation Commission for Education in Nursing (ACEN) and/or the American Association of Colleges of Nursing's Commission on Collegiate Nursing Education (CCNE). In addition to this, you'll want to make sure that your preferred program is recognized at the local level by the South Carolina Board of Nursing.
Licensing
To gain your RN license from the South Carolina Board of Nursing, you'll need to take the National Council Licensure Examination for licensure as a Registered Nurse (NCLEX). Do some research on prospective ADN programs to ensure that the curriculum will fully prepare you to take this test. According to the American Association of Colleges of Nursing, 2,357 people took the NCLEX exam for the first time in the state in 2015, and 89.3% received licenses.
Program Outcomes
The following are just a few of the program outcome statistics that you'll want to check for, as these are a good indication of a successful program:
Graduation rate
Licensure exam pass rate
Graduate satisfaction
Employment rate
The ADN program at Greenville Technical College in Greenville, SC, is just one example of a properly accredited program in the state.
ADN Program Admission Requirements in South Carolina
Admission requirements can vary from school to school. Here are a few examples of common ADN program requirements:
GPA of 2.75 on all required general education and support courses
Proof of CPR certification for Health Care Providers prior to and throughout the curriculum
Criminal background check prior to acceptance
Minimum required scores from TEAS exam
Tuition and Costs of ADN Programs in South Carolina
Knowing what to expect when it comes to cost is a major part of deciding on an ADN program. You'll have the main expense of tuition, which may or may not include additional items such as textbooks, uniforms, lab fees, and more. Be sure to account for additional costs such as these when comparing programs, and always double-check with your school to see what's included with tuition.
To give you an idea about what to expect, ADN program tuition at Midlands Technical College, which has campuses throughout the state, is $12,104 plus applicable fees for residents of Fairfield, Lexington, and Richland counties (and more for out-of-county and out-of-state students).
Advantages of ADN Programs
ADN programs have gained in popularity due to the relatively short length of duration, coupled with the accessibility and lower cost of the program (compared to traditional 4-year degrees). If you are wanting to start working as a nurse soon, and/or have budget constraints, an ADN is a great route to get you where you want to be.
LPN to RN Programs in South Carolina
For Licensed Practical Nurses (LPNs) looking to advance their careers, LPN to RN bridge programs are a popular choice. These programs allow LPNs to become RNs by building on the education and skills they already hold. Prospective students can choose between an LPN to ADN or an LPN to BSN program.
LPN to ADN/BSN Programs
For entry-level registered nursing roles, an LPN to ADN program is a great option. This is the shortest route for an LPN to become an RN; students can typically complete these programs in just a few semesters. For example, Central Carolina Technical College in Sumter offers an LPN to ADN program that requires 66 semester hours and features Fall and Summer admissions. For those interested in a higher nursing degree, LPN to BSN programs are ideal, since they culminate in the most common RN degree (the Bachelor of Science in Nursing). While no South Carolina schools offer an in-person LPN to BSN program, national online options are available. Admissions requirements for LPN to RN programs may include:
High school diploma or GED
Graduation from an accredited LPN program
Current, active LPN license
Minimum GPA of 2.5
BSN Programs in South Carolina
If you're looking for a traditional college experience, a Bachelor's of Science in Nursing (BSN) is a 4-year program that offers plenty of opportunities. As a more advanced degree, the BSN will give you the option to hold a much wider array of nursing jobs in addition to providing increased salary potential.
South Carolina has over 10 schools that offer BSN programs.
What To Look For in a BSN Program in South Carolina
Choosing which school to earn your BSN from is one of the most important decisions you will ever have to make. To ensure that you are picking wisely, it's a good idea to research and compare different programs in your area. Look at things like cost, program outcomes, accreditation, and location to help you make your decision. Some schools offer online courses. Some offer accelerated programs to help you finish even faster. And if you are already an RN, some schools even offer a specialized RN to BSN program.
Clemson University, located in Clemson, SC, is a great example of a school in the state that offers a fully accredited BSN program.
BSN Program Length in South Carolina
Completing a BSN program will generally take you 4 years. This can be shorter if you decide on an accelerated program, or if you are doing an RN to BSN, which takes closer to 2 years depending on what courses you need to take. Be sure to inquire with your school of choice to see what kind of program options are available to you, and how long each of them will take.
BSN Program Admission Requirements in South Carolina
The following is a sampling of items that tend to be required for admission into a BSN program. It's advised to inquire directly with your prospective school to see what their particular requirements are.
3.0 cumulative GPA, with a grade of C or better for pre-requisite courses
Score a combined verbal and quantitative SAT score of at least 1000 or better, or an ACT score of 22 or better
Submit the ATI test score
Tuition and Costs of BSN Programs in South Carolina
There are many factors to take into consideration when comparing the costs and fees of BSN programs in the state. Remember that in addition to tuition, you will have to pay for extras such as textbooks and lab fees, and these additional expenses may or may not be included with your school's tuition.
As an example, the cost for a BSN at the University of South Carolina Upstate, located in Spartanburg, SC, is $5,604 per semester for in-state students, in addition to a matriculation fee, technology fee, health fee, security fee, and a nursing course fee.
Advantages of BSN Programs
BSN programs are perfect for the nursing student who is looking to attend a 4-year bachelor's degree in return for increased job opportunities and pay upon graduation. It is also a great choice for RNs who want to advance their careers for those same reasons.
MSN Programs in South Carolina
With just a bit more schooling, you can earn a Master's of Science in Nursing degree (MSN). This is essential if you want to become a Clinical Nurse Specialist, Certified Nurse Midwife, or Nurse Practitioner, among other specialties. This graduate-level program will also lead to increased earnings.
There are a handful of programs at South Carolina schools that offer an MSN.
MSN Program Length in South Carolina
Generally speaking, an MSN will take 2-3 years to complete, depending on a number of factors. Many schools offer flexible schedules, which may include night courses or online courses, to cater to busy working registered nurses who have time constraints. Ask your prospective school about what type of schedules they offer for their MSN program so you can get a full picture of the time commitment.
MSN Admission Requirements in South Carolina
Some typical admission requirements for MSN programs in the state include:
Minimum 3.0 GPA from all previous institutions attended for an undergrad degree
Three letters of reference
A personal goal statement
Current unencumbered RN license in the state of residence
Tuition and Costs of MSN Programs in South Carolina
You will want to educate yourself on MSN costs so that you can choose your program wisely. Remember to factor in additional costs and fees as well as tuition.
For NP programs visit:
Getting a South Carolina Nursing License
South Carolina regulations for licensure have the following criteria to be met or submitted when applying.
Application for licensure by examination should also include paid fees and supporting documentation such as:
Copy of birth certificate or passport
Passport type photo 2" x 2" - signed and dated
Copy of Social Security Card
Verification of Education from the Dean or Director of Nursing Program
Registration for NCLEX exam- eventual successful completion
Criminal Background Check
Licensure by endorsement should include a completed application, fees, include the information above, as well as these documents:
Copy of Nursing License
Proof of continued Competency
Proof of residency - driver's license, voter's registration card, or state-issued ID
Verification of Licensure from originating state - paper request or NURSYS
Learn more about SC RN license information at the South Carolina Department of Labor, Licensing and Regulation.
Accelerated Nursing Programs in South Carolina
A full-time commitment of 12 to 18 months can move your career on an upward trajectory. Colleges in South Carolina are offering accelerated degrees in nursing that can help put your career on a fast track to advancements. Although these programs require your full focus, which means no outside work while completing them, they offer degrees in short periods of time. When looking at an accelerated program look into the required courses you might have to complete before program entrance will be granted. Tuition fluctuations coincide with the number of credits we might have to obtain prior to commencing the degree program.
Are we missing your school's program or need to update information listed? Please contact us so we can make the necessary changes.
Recent Articles
Cities in South Carolina